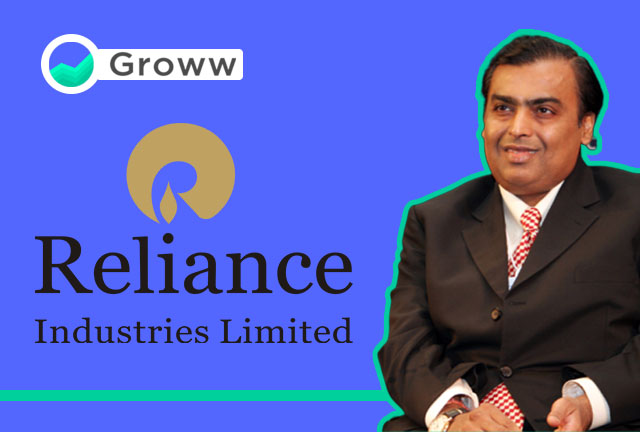 At 11 am, August 12, Monday, Reliance Industries Limited ( RIL) commenced its 42nd Annual General Meeting.  Mr. Mukesh Ambani, Chairman and Managing Director of RIL, addressed the stakeholders with some key announcements, regarding RIL Growth plans, that are said to have a high impact on investors and consumers alike. Let us see what the key highlights are :-
The Success Of Jio, Reliance Retail 
He began his speech by saying that RIL emerged as the largest and most profitable company last year. He further added that that JIO and Reliance Retail's reach and success have proved wrong, all those who doubted its performance in the consumer business segment. 
He informed that Reliance JIOs subscriber base has expanded to 340 million and signing 10 million customers each month,  JIO stands as the world's largest telecom operator in terms of subscriber base. JIO also has been on a high growth trajectory, becoming " world's fastest-growing digital services company".
Partnerships and Alliances 
Mukesh Ambani stressed on the importance of fruitful partnerships that result in long term value creation. He said that there will be an increased focus on expanding Reliance's partnerships with global and local players, including small and medium enterprises ( SMEs) 
Further, Reliance has forged a long term partnership with Saudi Aramco, which will buy a 20% stake in RIL oil to chemical business. The FDI will be $75 Billion, making it the biggest FDI in India. Mr. Mukesh Ambani states that Reliance has developed the most comprehensive and integrated OTC business, by transforming their Jamnagar refinery to produce chemicals.  Saudi Aramco will supply 500,000 barrels of oil to Jamnagar Refinery. Saudi Aramco will supply 500,000 barrels of oil to Jamnagar refinery. 
He further announced that Reliance will be earning Rs 7000 crores from BP buy offering a 49% stake in its fuel retail business. He stated that Reliance's oil to chemicals business clocked in Rs 5.7 Lakh Crores in Revenue, with exports amounting to Rs 2.2 Lakh Crore. 
Launch Of JIO Gigafiber Services 
September 5, 2019, will mark the third anniversary of the launch of JIO in India, and hence on the occasion, Reliance JIO will introduce its Giga Fibre services.
Mr. Mukesh Ambani stated that the base plan will have 100mbps speed all the way up to 1gbps. He further added that Premium Jio customers would be able to enjoy watching new releases on the same day. This " First day First Release" offer will be released in mid-2020. 
Mr. Ambani further revealed that the Jio Fiber services have already gained popularity, with close to 15 million registrations across 1600 towns. The company aims to maximize outreach to 20 million residences and 15 million business investments. The trial phase is in process with 0.5 million homes already, feedback from which will further help fine-tune their services. 
RIL Ready To Kickstart 4 Key Engines
Mukesh Ambani announced that Reliance Industries will be focussing on 4 major things this year namely- Internet of things (IoT), home broadband services, Enterprise, and SME broadband service. He stated that there is an annual revenue opportunity of about Rs 20,000 crores for Jio, solely from IoT. 
TV Service 
Mr. Mukesh Ambani stated that customers that opt for lifetime Jio fiber plans will be rewarded with a free LED 4K HD TV and set-top box. ( Jio Welcome Offer )This 4K Set-top box can accept broadcast signals from partner cables of local cable operators. 
Gaming Platform, VR Platform, and Mixed Reality 
Good news for avid gamers, for Reliance, unveiled a new gaming platform. The gaming set-top box comes with all popular controllers and supports multi-player gaming. The platform will ride on the high-speed Gigafiber broadband service and promises to deliver " Zero Latency". 
Mr. Mukesh Ambani also introduced a new virtual reality-based product, demonstrating how customers can shop using the VR platform and make shopping a customized experience. 
Adding to more demonstrations, Reliance also introduced a mixed reality solution for entertainment. The MR headset called "Jio Holoboard"  will enable consumers to enjoy a cinematic experience. 
Blockchain 
Mr. Mukesh Ambani showed his belief in blockchain technology and said that it will be employed across Reliance Industries. He stated that Reliance is on its way to set up "the world's largest" blockchain network, along with a PAN India edge computing network. Blockchain will be utilized to offer increased data security. 
Jio, Joins Hands With Microsoft 
Reliance Jio and Microsoft have joined hands to roll out digital transformation initiatives in India. Reliance Jio will set up data centers PAN India and Microsoft will facilitate the process by providing Azure computing platform. This platform will be provided to tech startups for free
Microsoft's CEO Mr. Satya Nadella, conveyed his message at the AGM confirming to provide Azure Cognitive services to Reliance Jio. 
The New Commerce Initiative 
Mr. Mukesh Ambani further announced a " new commerce " initiative, that will be powered by AI and benefited by tech-enabled partnerships. The " new commerce" will empower 30 million merchants and Kirana store owners with its digital distribution stack. 
Reliance merchant point of sale solution will help small ecosystems of merchants thrive and transform small Kirana stores to become digitized stores. 
RIL Poised To Become A Zero Net Debt Company In The Next 18 Months: A Clear Road Map Chalked Out 
Mr. Mukesh Ambani stated that a clear cut strategy to achieve zero net debt status is in place, to be achieved by 31st March 2021. Reliance will become profitable in both private and public sector. Mr. Mukesh Ambani stated that Reliance is looking to grow EBIDTA by 15 percent in the next 5 years, using the new and existing growth vehicles. 
He also assured stakeholders of higher dividends, periodic bonus issues as they strive towards achieving zero net debt target. 
Other Important Announcements 
 

Reliance has received a letter of intent from the government to establish the Reliance Jio Institute. The institute will be India's largest research university. 

Mr. Mukesh Ambani has also extended help to provide a special task force for development projects in Jammu and Kashmir
Disclaimer: The views expressed here are of the author and do not reflect those of Groww.