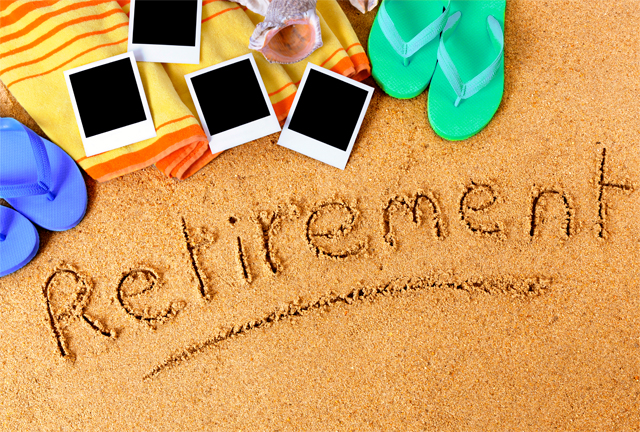 Of late the Early retirement movement called FIRE ( Financial Independence, Retire Early ) has been gathering steam and many people in their twenties are actively investing for their early retirement. 
If you find yourselves confused about where to start but really want to retire early, here are 10 simple steps that can give you freedom from money worries and help you plan for early retirement. Read on 
#1 Answer Vital Questions Regarding Your Retirement 
The first step to begin early retirement planning is setting the age by which you wish to retire and the amount of money you want to accumulate when you decide to retire.  Now to calculate how much retirement corpus you, you have to consider the factors mentioned below:-
Number of years till retirement

Approximate life expectancy

How lavishly would you like to live post-retirement

Current and future expenses, loans, and liabilities, sudden expenses, medical needs, special financial needs of your dependents if any, etc. 

Whether you have existing savings or have invested in any savings instruments like mutual funds, PPF, FD, and the expected returns from them

Inflation rate
These factors will help you determine the corpus you need to accumulate and the monthly income you can withdraw from this corpus to sustain your post-retirement lifestyle. 
Check Out: Retirement Calculator 
#2 Clear Off Your Loans Quickly
A majority of people feel that their inability to save efficiently as well as existing loans and liabilities are a big reason behind them not being able to contribute towards building a retirement fund.
It's important to know that the first step towards accumulating wealth is to plug the financial leakages. Make a note of all your expenses, loans and liabilities against your cash inflow.
Now prioritize your loan repayment strategy based on the interest rate each loan attracts. If it's a short term loan like credit card loan, clear it faster to avoid high-interest rates.
This will ensure you don't fall into a debt trap. The cash flow sheet will also help you to know the exact state of your savings and accordingly you should make monthly provisions to pay off your loans. 
#3 Have Clear Short Term and Long Term Goals
Once you cut down on the loans that were weighing you down, make a clear cut strategy to tackle your short term and long term goals. This will allow you to allocate your resources accordingly. It is crucial to assign a timeline to each goal. With each completion of a short term goal, you can allocate a larger part of your money towards your retirement corpus. Not only will meeting your short term goals allow you to focus on your long term goal but also keep you motivated. 
#4 Learn To Budget And Keep Track Of Your Expenses.
Cultivating a disciplined saving habit is a crucial step towards financial freedom. Once you start tracking your expenses, you will be able to see what are the places where you are overspending and how can you cut down your expenses. This is often an extremely underrated exercise but one that is hugely helpful. So, be mindful of where your money goes. Don't spend more than you need to.
#5 Create Additional Sources Of Income
Apart from cutting down on expenses, you can also explore other sources of income based on your skill sets. You can then redirect this extra income to towards your retirement corpus to fasten the process. This can also be used to tackle emergency expenses so that you don't have to reduce your investment amounts to focus on sudden expenses. 
# 6 Do Proper Tax Planning 
Proper tax planning can help save you a lot of money that can be channelized towards your retirement corpus. By investing Rs 1.5 Lakh per year in tax-saving avenues under Section 80 C, you would be able to lower down your tax liability. However, due to lack of awareness or by procrastinating tax filing till the last minute, many individuals are not able to fully avail the tax exemption limit and ultimately pay more tax. This can be easily avoided if you select the right investment avenue that not only helps you save tax but is also in line with your long term goals. 
#7 Do Not Neglect Insurance 
Be it health insurance or term insurance, not having adequate cover can throw your finances off balance. With increasing healthcare costs, health insurance will ensure you don't have to prematurely stop your investments or dip into your retirement corpus to meet the medical expenses. 
#8.Choose The Right Investment Avenues 
Now that you know that small sums set aside and invested every month can help you claim your financial freedom, it is important that you thoroughly understand your risk profile and invest in avenues accordingly.
Your risk profile is also affected by the number of years you have to retire. For instance, if your investing in equity mutual funds and have only 4 more years to retire, you may be exposed to high risk. 
Go for such a strategy only if you are willing to bear this risk. Ideally , you should invest in a mix of safe to moderately risky avenues and start investing as early as possible to spread your risk.
# 9 Keep Track Of Your Investments
Once you have invested, you must also take into account regular review of your money. Once or twice a year, review your investment. Check the progress of your portfolio in accordance with your goals and targets and make adjustments if need be.
For instance, if your mutual fund investments are consistently giving low returns, ( more than 2-3 years)you may want to make a switch and reinvest your money to better performing funds.
This is however advisable only when have compared the performance of the fund with similar funds and against the benchmark. However, also remember that making constant changes to your investments as this will defeat the purpose of staying invested for longer for maximum gains. 
# 10 Believe Your Goal Is Achievable
A lot of people do not invest actively to achieve early retirement simply because they believe it's not achievable. This is far from the truth. It begins with the simple step of committing to save at least 20 percent of your salary every month. This is not an impossible task if you are mindful of the above points and put financial freedom as your objective above any unnecessary expenses. It may not seem like much to you but with little savings every month you build upon the power of compounding which will give you solid returns by the time you reach retirement. 
Conclusion
Independence is achieved through the consistent and dedicated pursuit of a single goal. The same applies to our financial investments and our pursuit of financial independence. The guidelines suggested here are for you to get started on your journey to build and accumulate wealth for your future. 
Happy Investing!
Disclaimer: The views expressed here are of the author and do not reflect those of Groww.