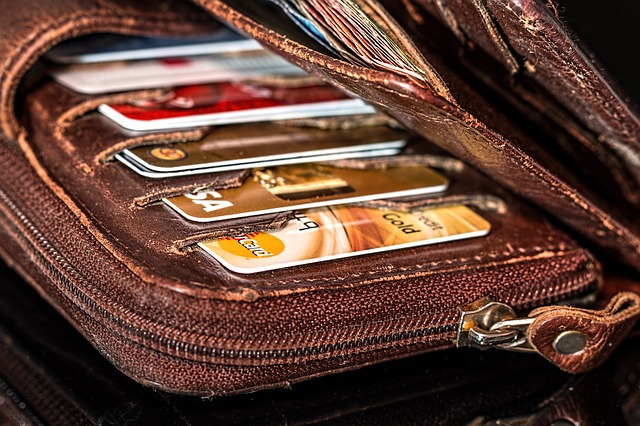 What Is A Debt Trap?
In today's time it has become very common to get phone calls enquiring about loans, people selling credit cards at metro stations and receiving pop-up notifications from banks regarding pre-approved personal loans & auto loans.
When banks have enough liquidity, they seek to make their money work for them and what's better than lending it at a good 10% to 15% interest rate which is almost double the rate at which they borrow.
They aggressively target population having a decent credit score for whom they can take a justified risk.
By putting their best marketing foot forward, they pack and present things in such fashion that we feel obligated to go for them.
The solicitation has become so rampant and it comes in so many forms of media that one forgets the difference between 'needs' and 'wants', and that's where one falls into a debt trap. 
When you're spending more than what you can earn, you're building a stairway to a debt trap. Peer pressure and lack of discipline are two of the most prominent reasons to fall into a personal debt trap.
The desire to have multiple credit cards, or cards that allow higher withdrawal limit giving you access to lounges or partial discounts, wisely take money out of your pockets and make you spend more under the disguise of saving more.
The façade of looking successful and wealthy by driving luxury cars has almost turned into a trend forcing one to live above one's means thus pushing one into the deeper end of the debt trap. 
How To Get Out Of A Debt Trap?
So, the important question that arises here is how does one get out of a debt trap? By inculcating self-discipline, educating oneself and making a clear demarcation between 'needs' and 'wants', one can get out of a debt trap. However, to be precise, by following the below-mentioned steps one can get out of a debt trap. 
1. Know Where You Are Investing
Understand the product you are investing in, understand the nature of the product and check if it's aligned with your goals & situation. Avoid the credit card trap: Compared to a decade earlier, having a credit card has become very easy now. What people don't realize is that credit that comes from credit cards comes at a very high-interest rate if not paid on time.
The interest rates are higher than those offered on a personal loan. Many people have spoiled their personal credit score by mismanaging credit cards. Very few people are able to make most of the benefits that the cards offer such as lounge access or free tickets. 
2. Understand The Power Of Compounding
Everyone has come across the formula of compounding but very few people really understand its power. This is one of the reasons many people don't start saving early and lose out soon on the power of compounding. Albert Einstein once said that compounding is the eighth wonder of the world.
3. Alter Your Lifestyle & Spending Habits
Make good use of your bonus or hike by investing for your future goals or for your family rather than upgrading your car. Also, have a clear understanding of asset and liability. An economic spender does not compromise on quality but does research to buy the product or service at the lowest rate. Don't consider being frugal as being cheap.
4. Avoid Exotic Or Lavish Vacations
Ever since the tourism industry has opened its doors for EMI payments for the vacations, many are falling into this trap. To make one's Facebook and Instagram page look more attractive and boast one's lifestyle, many people fall for the urge to go for vacations at expensive places. 
5. Keep A Track Of Your Cash Flow & Investment
Very few people keep track of their expenses. Most of them don't know where the money is going. Plan an emergency budget, have a clear idea on the amount needed for unforeseen situations and dedicate an investment channel or a SIP for it. Periodically check the fund you're investing in. If it's not delivering adequate or expected returns go for a Systematic Transfer Plan (STP) in a suitable fund.
6. Diversify Your Investments
The most important thing to do while investing is to diversify into different asset classes. Keep a tab on your age and responsibilities to prudently allocate your money to balance the risk out. Keep abreast with the trends & taxes to make the most of your investments.
Conclusion
To avoid or to come out of debt traps, the above guidelines can certainly be helpful but it all comes down to self-discipline. It's been widely observed that even the highly educated people fall into such traps for being negligent or get miss guided. It's important to do some due diligence & research and be careful & wise as it's your money that's going out there to work for you!    
Happy Investing! 
Disclaimer: The views expressed in this post are that of the author and not those of Groww