India is a country with a predominantly young population.
Naturally, a lot of these young people enter the job market every year and more often than not find themselves in a familiar dilemma: how do you save money effectively?
After the financial bubble of college and school, where most people's expenses are (at least partly) taken care of by parents, having even a little money in the open world, can be tempting.
A lot of us finally get to buy our favorite products on our own terms and indulge ourselves from time to time.
Unfortunately, this new found freedom also comes with its consequences and responsibilities. Spending too much too quickly can often leave us broke at the end of the month, but this is in the lowest rung of financial problems. reckless spending can open us up to.
For example, in the event of a medical emergency, do you have the insurance or the savings to pay your hospital bills? What if you are laid off and find yourself in need of some money?
In this article, I will look at some pertinent questions such as this and a few more. With a few easy tweaks to your spending pattern, you can have some leftover money to take care of yourself in case of an emergency:
Tip 1: Start Saving For Yourself
Self-care is important. But it doesn't always mean splurging on an expensive gym membership.
In an unpredictable world that we live in, a medical emergency might just be around the corner, and it's always best to be prepared. Another scenario is if one loses one's job.
Even in this situation, a certain contingency amount is absolutely essential to tide over expenses until a new job is in the pipeline. It is advised that every new earner accumulates a contingency fund equivalent to at least three month's earnings in the event of a financial emergency.
It is also a good idea to save this money in a liquid mutual fund so that it can come in handy, as and when necessary. This money should be easily accessible in case of a requirement.
Once this initial contingency amount is taken care, we can move towards laying the groundwork for any future emergencies, which brings us to the next tip..
Tip 2: Get Insured
Insurance, especially health insurance, is something everybody should be investing in.
Health issues like heart disease and diabetes are common amongst Indians, which means, medical emergencies are common, especially in old age.
In case of a medical emergency, in addition to the hospital bills, there are also some pre and post hospitalization charges that one has to incur. So it's imperative that you invest in at least a basic healthcare insurance plan. After all, there are plenty to choose from.
Under Section 80D of the Income Tax Act, 1961, the government gives citizens the provision of a tax exemption if they have applied for health insurance.
This is one of the biggest advantages of availing health insurance. If you have paid a premium on self, spouse and child in one financial year, you can claim upto ₹25,000 in tax breaks.
We know that spouse and child don't really factor in the plans of new earners, but it's still worth getting health insurance. Moreover, if you don't fall sick in a particular year, you can always avail no-claim bonuses for the same and in some cases, even get a 33.3% increase in base insurance coverage for every claim-free year.
Another important insurance is term insurance. This is basically another term for life insurance. It's also important to keep some money aside for your dependants (like parents or other family) in case something unexpected happens.
Typically, a term insurance with coverage of 10 times of your annual income should do for this. Although term insurance comes with a very small premium, it does not give you a return over the maturity.
For example, a 1 cr policy will cost you as minimum as Rs.6000 per year.
Since new earners do not usually have dependents, it is not advisable to invest in a large term insurance policy unless absolutely necessary.
Simply because, it does not make sense to invest a large sum of money in a policy that gives you zero returns after maturity. So in summary: invest in a good health insurance plan and a solid term insurance policy, but there's no need to overspend here.
Tip 3: Start Early and Invest in Equity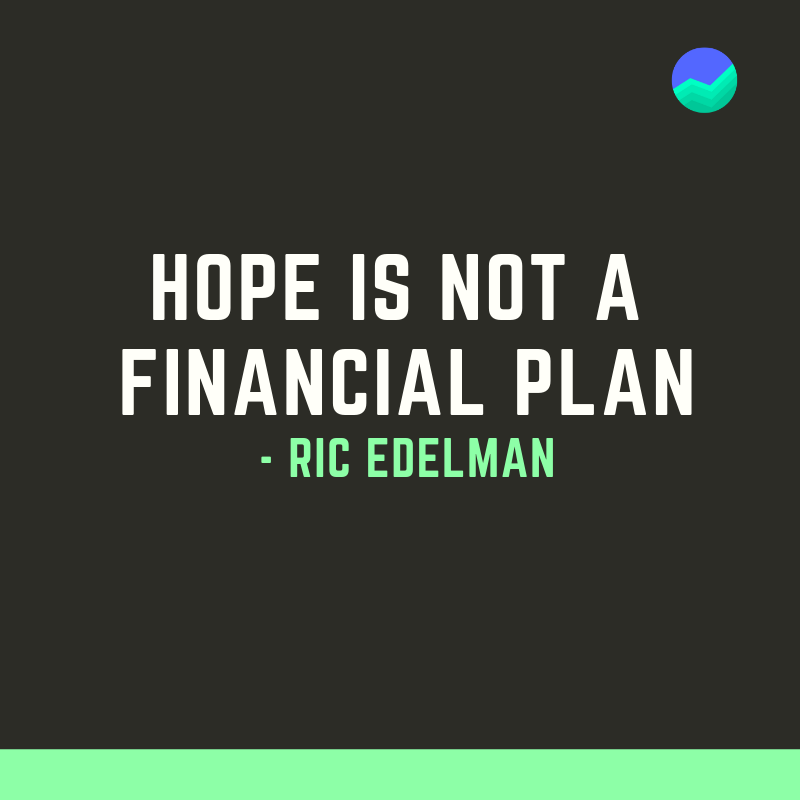 Even though saving money is more akin to a marathon than a race, it's always best to get a head start.
Ideally, every investor should start saving right from his/her first paycheck. It's hard to get in a frame of mind when you're thinking of things like retirement when you're 25-28 years old, but it's still a good idea to get an early start in investment because of one simple thing: compound interest is your friend.
Though it may not feel like you're investing a lot of money, compound interest will add up over many years and you can walk away with a tidy sum by the time you decide to cash in.
Another very efficient way to earn your returns is by investing in equity. There are many ways to make money from investing in equity.
If you're extremely knowledgeable about the market, you can buy stocks of companies that you are sure will grow. Investing in stocks can give multibagger returns and smart stock market players are often able to double or triple their investments in no time.
However, since most new earners have just entered the job market, there is a steep learning curve, both with the new job and with life in general.
It's impossible to be a stock market expert overnight, so the mutual fund route is preferable for such investors. Investing in mutual funds is a safer bet because you are basically trusting your money with people who know the stock market really well.
Also, in the case of mutual funds, the investment is divided between a bundle of good stocks. So although the returns may not be as great as multibagger stocks, it's still a good percentage.
Happy Investing!