Why Switch to Groww
Switch to Direct Mutual Funds
Steps to Move Existing Investments
Switch to Direct Mutual Funds
Provide your email ID linked to your existing investments
Make sure you have already provided PAN number. Also, make sure you have Android App version 4.7 or above / iPhone App version 1.1 or above.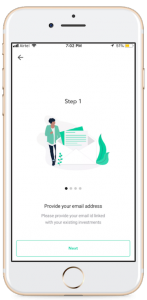 You will receive a consolidated statement on your email from Karvy or CAMs. The email subject will be "Consolidated Account Statement".
The password will be your PAN number in CAPS. Only the latest statement received will have the detailed information.
Please note that receiving the email can get some time. We have noticed a delay in receiving emails from Karvy or CAMs and this is not dependent on Groww. For some cases, it has even taken more than one day.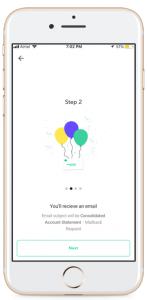 Forward the email to mf@groww.in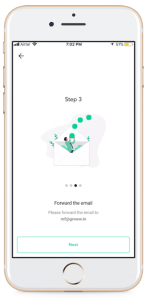 Hurray! You will start seeing your investment on your dashboard. Now you can switch to direct funds. You will see a "Switch" button on your regular funds – you can switch to direct!
Please note that switching means selling a scheme and buying another scheme so exit loads and taxes may be applicable.
Also, please note, you can only redeem direct funds. If you invest more, a new folio will be created.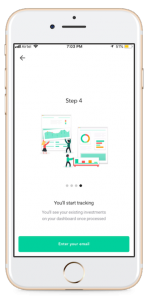 Groww in News
Switch to Direct Mutual Funds

FAQ
How long will it take?
The investments will be available for tracking on Groww App and website within a few minutes after you forward the statement. It might take some time to receive the consolidated statement from Karvy and that is not under our control. 
If I invest more through Groww, will it go in my existing folio?
No. The investments done through Groww will create a new folio. However when you switch from Regular to Direct – the folio shall remain the same.
Will moving Regular Plans into Groww automatically convert them into Direct Plans?
No. Moving investments will bring your outside Groww investments on Groww App or dashboard. Regular will remain Regular and Direct will remain Direct.
The switch from Regular to Direct is done on your request. Please note that the switch from Regular to Direct may have tax and exit load consequences.
If I track regular Mutual Funds to Groww, will Groww start getting commissions?
No. Groww will not get any commission on your regular investments, moved from outside.
Will I be able to invest more/withdraw in the same folio from Groww?
No. Currently, the external investments are on available for tracking on Groww App and website. We will soon launch the functionality to invest more and redeem from these funds. We want to make sure your experience is awesome. Just wait for few more days. 
Are there any charges for tracking funds on Groww?
No. There are no charges for tracking or investing on Groww. Its the most investor-friendly App in India.
Will my existing STP, SWP and SIP work?
Yes. The STP and SWP will continue outside Groww. 
SIP will also continue, but you will not be able to track it on Groww App or website. Ideally, you should the SIP from outside and start it on Groww. It takes 2 mins.
Can I also track investments held in Demat format?
Yes. You will be able to track all the investments mentioned in the Consolidated Account Statement, sent to mf@groww.in.
Groww is the simplest and the most transparent platform for investors.
Groww is led by a team with deep experience in technology and finance. Groww is backed by renowned investors who have built successful internet and finance companies.