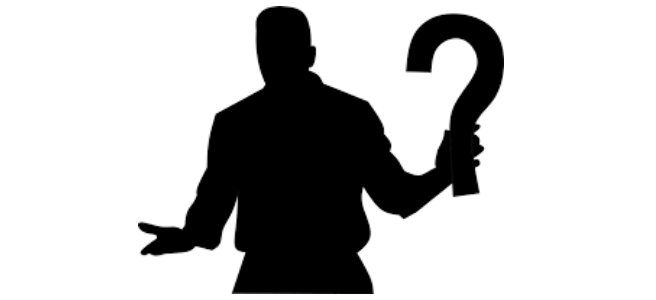 Mutual funds have become an incredibly popular option for a wide variety of investors.
Many individuals want to invest in mutual funds these days, because not only are there a host of mutual fund categories to choose from, but also funds of various risk levels.
Mutual fund schemes offer various easy, smart and convenient options or modes of investment, to meet specific needs of investors. Most famous is a lump sum or systematic investment plan (SIP).
But the question most mutual fund investors ask is whether to go for an SIP investment or invest in one go i.e, via lump sum mode.
Brief Introduction
In this article, we will tell you when you should choose lump sum and when you should choose SIP while investing in mutual funds.
1.Lump Sum
A lump sum is a single large investment done by an investor in one go in any mutual fund scheme.
A lump sum investment is generally considered when the investor has a big corpus to invest.
This could be money received after retirement, from the sale of a house, from an inheritance or it might just be the case that you have accumulated money in your bank account and wish to invest it now.
There can be many reasons to consider a lump sum investment, but an SIP is generally recommended.
2.SIP
An SIP is an option of investing a fixed sum in a mutual fund scheme on a regular basis i.e. predefined regular interval.
It is similar to regular saving schemes like a recurring deposit.
In an SIP, the investment is done regularly on specific intervals, either weekly, monthly or quarterly.
Here, you will divide your planned lump sum investment into 12 equal parts, say, if you plan to invest ₹1,20,000 in March, as a lump sum, in an SIP you will invest ₹10,000 per month.
So, to save yourself from the stress, you should always opt for an SIP to invest in mutual funds, especially for equity oriented funds.
Which mode is suitable for you?
Mutual fund investors with a high risk appetite invest in equity oriented mutual funds to get higher returns.
Most financial advisers and a large number of investors prefer investing in equity mutual funds through SIPs.
The obvious benefit of SIP is that it helps investors to average the rupee cost of a unit and thereby helps the investor to earn higher returns in the long-term.
For a lump sum investment, debt funds are a much better option as compared to equity oriented mutual funds. It is wise to invest for a shorter duration with easy liquidity.
It is not advisable to go for equity mutual funds for investing a lump sum amount.
If you are planning to invest a lump sum amount in equity markets, invest through STP. STP stands for Systematic Transfer Plan.
It helps you transfer a fixed amount from a particular mutual fund scheme (usually a debt fund) to another (usually an equity oriented scheme) within the same fund house.
When you are setting up an STP, you are actually instructing the fund house to sell a part of your investment in a debt fund and invest the money in another scheme.
What is STP?
The basic idea behind an STP is to earn a little more on the lump sum amount while it is being deployed in equity-oriented schemes.
Suppose you have ₹20 lakhs in your bank account that you have been wanting to invest in mutual funds for long-term. You must not invest the entire amount in equity funds in one go.
There are two approaches that you can take to invest this amount in a mutual fund:
1. Start a monthly SIP of an amount that you are comfortable with.
This could be ₹10,000, ₹20,000 or ₹50,000. Let the money stay in your bank account till all of it gets invested systematically in the equity mutual funds you have chosen.
2. Invest the lump sum in a liquid fund.
Then start a Systematic Transfer Plan (STP) from the debt fund to an equity fund. Your corpus will not only earn higher returns than a savings bank account, but it will also allow systematic investment.
If you have just started your career, then SIP is your thing.
You can begin investing and get exposure to equities even with a nominal amount. As your income increases in the future, you may step-up your investments.
When is the right time to start a SIP?
The most common question investors ask is – Is this the right time to start a SIP? I believe – Any time is a good time to start a SIP! (I'm serious)
Fundamentally, starting a SIP should be independent of existing market levels.
Meaning, whether Sensex is 25,000 or 39,000 it does not matter if you are looking to invest in equity mutual funds through SIP.
Many investors also have the misconception that SIP should not be started when markets are trading at higher levels.
It is almost impossible to predict short-term market movement. Markets may become overvalued, but still, they may continue to move up due to higher liquidity.
Or, there may be times when markets get undervalued and still, they may fall further.
But one thing you need to be very sure and certain of is that you will not need the money before 5-6 years.
Time spent in the market is more important, then timing the markets. Corrections are inevitable in the stock market & they are bound to come.
They spread panic in the short-term but never last long in an ongoing bull market.
Hence, if you are planning for long-term capital appreciation, then begin investing in a SIP as soon as you can.
When is the right time to start a lump sum investment?
Lump sum investment is not a good idea if you want to invest in equity oriented mutual funds.
As mentioned above, the best way is to convert lump investment into SIP via STP.
It is very difficult to time the market perfectly. But delaying is also not recommended. Even if you want to invest in lump sum funds, you can buy a small amount daily due to current high volatility in the market.
So, trying to time the market is a wrong approach for long-term investing.
As we mentioned earlier, if you are clear about your risk profile and have an investment horizon of 5-6 years as you want to invest in equity mutual funds, then, any time is right.
Investing in mutual funds online is very simple and paperless. Simply log in to your Groww account, choose a fund, and invest using net banking – exactly like you would when shopping online.
Happy Investing!
Disclaimer: The views expressed in this post are that of the author and not those of Growww
Investment in securities market are subject to market risks, read all the related documents carefully before investing. Please read the Risk Disclosure documents carefully before investing in Equity Shares, Derivatives, Mutual fund, and/or other instruments traded on the Stock Exchanges. As investments are subject to market risks and price fluctuation risk, there is no assurance or guarantee that the investment objectives shall be achieved. NBT do not guarantee any assured returns on any investments. Past performance of securities/instruments is not indicative of their future performance.