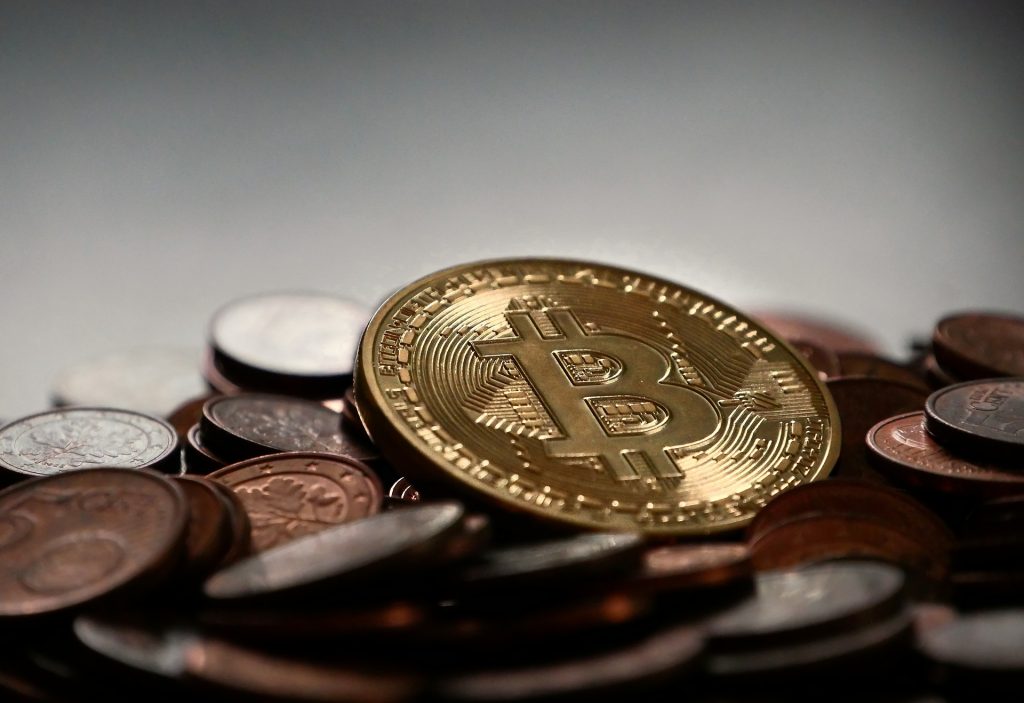 Bitcoin just crossed the $11,000 mark. It wasn't long ago when Bitcoin had hit a low of around $3000 after China had banned Initial Coin Offerings (ICO). So the question is, should you invest in Bitcoin? Or should you invest in other options like mutual funds?
Why is the Value of Bitcoin Climbing?
The value of Bitcoin is climbing solely because more and more people are buying it. The number of Bitcoin in the world is constant, and more people are wanting to buy it. Everybody is talking of Bitcoin being a bubble. They say it is so because there is no intrinsic value of Bitcoin. Its rise is solely fueled by more people wanting to own it. What everybody hopes to do is exit before a bubble – to exit before the bubble bursts.
What is extremely difficult to know is when the bubble is about to burst.
Should You Invest in Bitcoin?
As mentioned before, Bitcoin is extremely risky. Unlike shares, real estate, and so on, there is no known logic behind the rise of the vale of Bitcoin. Therefore, predicting the future movements of Bitcoin is nearly impossible. So you definitely can invest in Bitcoin but only a small part – something you're not afraid to lose.
Do not get tempted and invest a large amount in Bitcoin – it is too risky.
The bulk of your money should be invested in much safer options. If you are wanting to take risk, you can explore investing in the riskiest of mutual funds. Some high-risk mutual funds have given returns in the range of 50% per annum.
Below are a few examples of these types.
High Risk Mutual Funds
This fund invests in infrastructure companies as the name suggests. In recent times, it has been performing exceptionally well, giving returns in excess of 50%.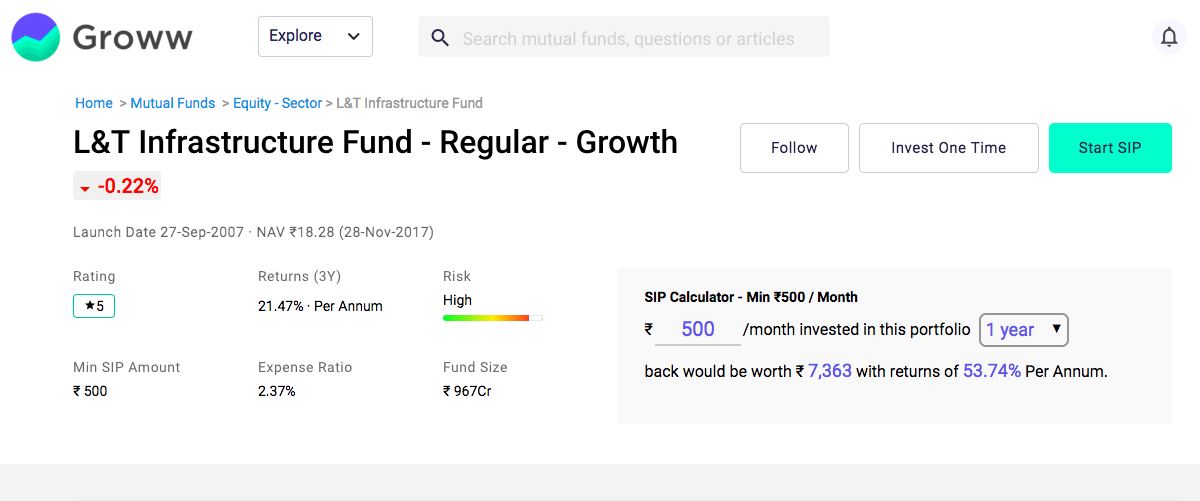 This fund gave an incredible 53% return in the last 1 year. It invests in small-cap companies. Such companies have a great potential to grow at a fast pace resulting in the rapid increase in their stock prices. Small cap funds like this take advantage of such growth.

To start investing in mutual funds easily, log on to Groww!
Happy investing!