Infrastructure funds have become very popular in the last few years. Following the Government's recent announcement the interest has only grown. The massive Bharatmala Project is the second largest highways construction project in the country which was cleared on October 25, 2017, by the Union cabinet. This was a part of the larger scheme of things planned by the Indian government, wherein over the next 5 years, an outlay of ₹6.92 trillion is set aside for building 83,667 km of the road network. Included in this is the Bharatmala Pariyojana project with an investment of ₹5.35 trillion to construct 34,800 km of roads. This will be in addition to the ₹1.57 trillion to be spent on the construction of 48,877 km of roads by NHAI and ministry of road transport and highways.
Infrastructure funds are sectoral funds and thus are riskier than other types of mutual funds. With sectoral funds, a lot more research is required before investing. If you have a good understanding of this sector, you can invest in infrastructure funds. Do not invest in these funds if you are not absolutely sure. Carefully chosen infrastructure funds perform very well over a long period of time.
Best Infrastructure Funds in 2017
| | | | |
| --- | --- | --- | --- |
|  Fund | 1Y | 3Y | AUM |
| | 46.25% | 22.76% | ₹806 cr |
| | 50.41% | 20.11% | ₹499 cr |
| | 37.09% | 16.80% | ₹606 cr |
Classification of Highways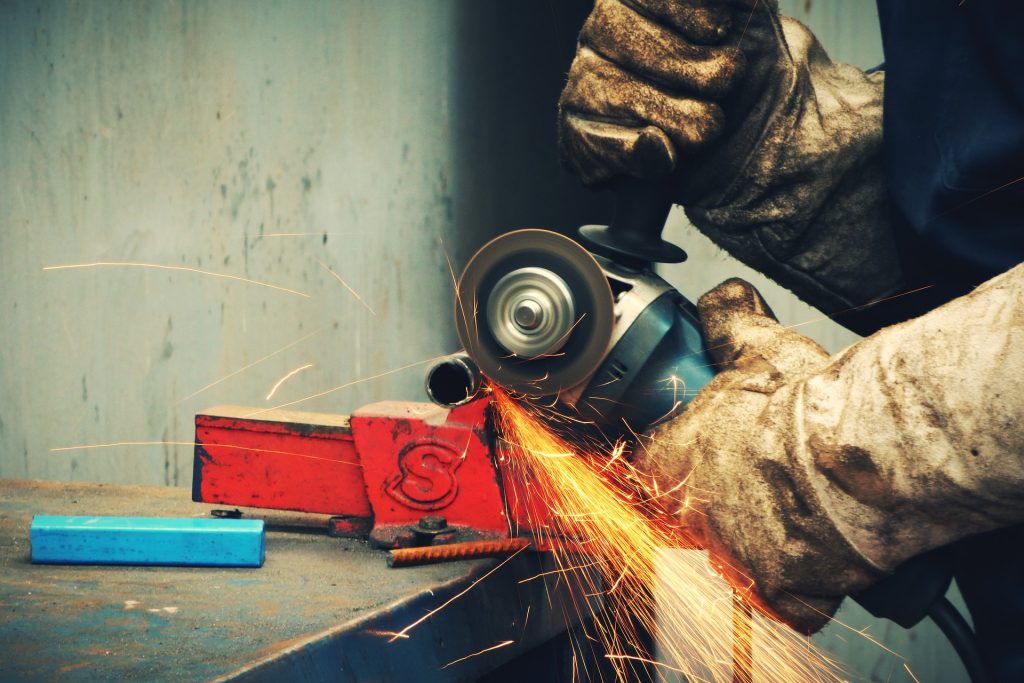 1. National Highways: Responsibility of the central government, these hold prime importance as they connect large cities and industries.
2. State Highways: Responsibility of the state government, these connect national highways with centers of trade and commerce.
3. District Roads: Responsibility of the local government, these connect industrial centers, market and different parts of the district and lead to railway stations.
4. Rural Roads: Responsibility of the local government, these are generally found in villages. These are 2 types – pukka and kacha.
Major National Highways in India
The few important national highways along with their routes are discussed below:
• NH1 – Delhi – Ambala – Jalandhar – Ludhiana – Amritsar – Wagah Border.
• NH1A – Jalandhar – Jammu – Udhampur – Banihal – Srinagar – Baramula – Uri.
• NH1D – Srinagar – Kargil – Leh.
• NH2 – Delhi – Agra – Allahabad – Kolkata.
• NH3 – Agra – Gwalior – Indore – Dhule – Nasik-Mumbai.
• NH4 – Thane – Pune – Bangalore – Chennai. (Mumbai – Pune-1st 6 lane express highway)
• NH 5 – Baharagora – Cuttack – Bhuvaneshwar – Vishakhapatnam – Chennai.
• NH6 – Hazira – Surat – Dhule – Nagpur – Raipur – Baharagora – Kolkata.
• NH7 – Varanasi – Nagpur – Hyderabad – Bangalore- Kanyakumari (Longest Highway)
• NH8 – Delhi – Jaipur – Ajmer – Udaipur-Ahmedabad – Vadodara – Surat – Mumbai.
• NH 24 – Delhi – Moradabad – Bareilly – Lucknow
• NH 47A – Kundannur – Willington Island in Kochi (Shortest NH – 6 km)
Major Highway Development Projects
National Highways Development Project (NHDP)

Phase I: Golden Quadrilateral.
Phase II: North-South and East-West corridors.
Phase III: 12,109 km of national highways planned to be upgraded on a Build, operate and transfer (BOT) basis.
Phase IV: existing single-lane highways to be converted into two lanes.
Phase V: existing four-lane highways to be converted into six lanes.
Phase VI: Expressways.
Phase VII: city road networks to be improved

Golden Quadrilateral Highway Network
A network of highways connecting India's four top metropolitan cities- Delhi, Mumbai, Chennai, and Kolkata. Aerial view of their respective locations forms a Quadrilateral.
N-S and E-W corridor
The North-South–East-West Corridor (NS-EW) is the largest ongoing highway project in India. On successful completion, it shall connect Srinagar with Kanyakumari and Porbandar with Silchar. The corridors meet at Jhansi.
What is Bharatmala Pariyojana?
Prime Minister Narendra Modi's ambitious Bharatmala Pariyojana is aimed at the development of India's highway network. The objective of the program is optimal resource allocation for efficient and effective development of highways.
Two features of this project are- 1. Effective delegation in appraisal /approval of individual project stretches and 2. Encouraging State Governments to take part and contribute in the development process through 'Grand Challenging'. Under the phase-1 of the mammoth project, it is planned that a total of 34,800-km of roads would be constructed at an investment of over ₹ 5.35 lakh crores by 2022 i.e. in the next 5 year National Highway Authority of India (NHAI) and the Ministry of Road Transport and Highways would be the superior body for financially and technically appraising and empowering all the projects under Bharatmala.
Bharatmala project shall commence in Gujarat and Rajasthan, followed by Punjab and subsequently moving onto the Himalayan belt through Jammu and Kashmir, Himachal Pradesh, Uttarakhand, parts of Uttar Pradesh, Bihar, West Bengal, Sikkim, Assam, Arunachal Pradesh, Manipur (next to the Indo-Burmese border) and then to Mizoram. There has been a special focus on the north-eastern states as well.
Bharatmala Project Details: Components of Phase I and Estimated Expenditure
| | | | |
| --- | --- | --- | --- |
|  Sl No. | Components | Length (km) | Outlay (₹ crore) |
| | Economic corridors development | 900 | 1,20,000 |
| | Inter-corridor & feeder roads | 6000 | 80,000 |
| | National Corridors Efficiency improvements | 5000 | 1,00,000 |
| | Border & International connectivity roads | 2000 | 25,000 |
| | Coastal & port connectivity roads | 2000 | 20,000 |
| | Expressways | 800 | 40,000 |
| | Total | 24,800 | 3,85,000 |
| | Balance road works under NHDP | 10,000 | 1,50,000 |
| | Total | | 5,35,000 |
Background
The National Highways Development Program (NHDP) having reached a level of maturity, it is essential to re-define road development. It is important to identify and fill critical infrastructure gaps in our road system. We could do this by having a macro approach towards planning extension of highway network system.
Bharatmala project uses a corridor approach vis-a-vis existing package-based approach, which gives skewed results. Example, many areas with high traffic demand have only single lane highways leading to slower movement of traffic in general and goods in particular.
About 10,000 km of highways are unfinished or yet to be completed. These have been clubbed with the Bharatmala project.
Basis for Identification of Project Stretches
Following criteria has been used for identification of the project stretches under the Bharatmala program – detailed O-D (Origin-Destination) study, freight flow projections. Geo-mapping has been implemented using data from Bhaskaracharya Institute for Space Applications and Geo-Informatics (BISAG) plus other sources to verify the appropriate identification of infrastructure gaps.
Components of the Project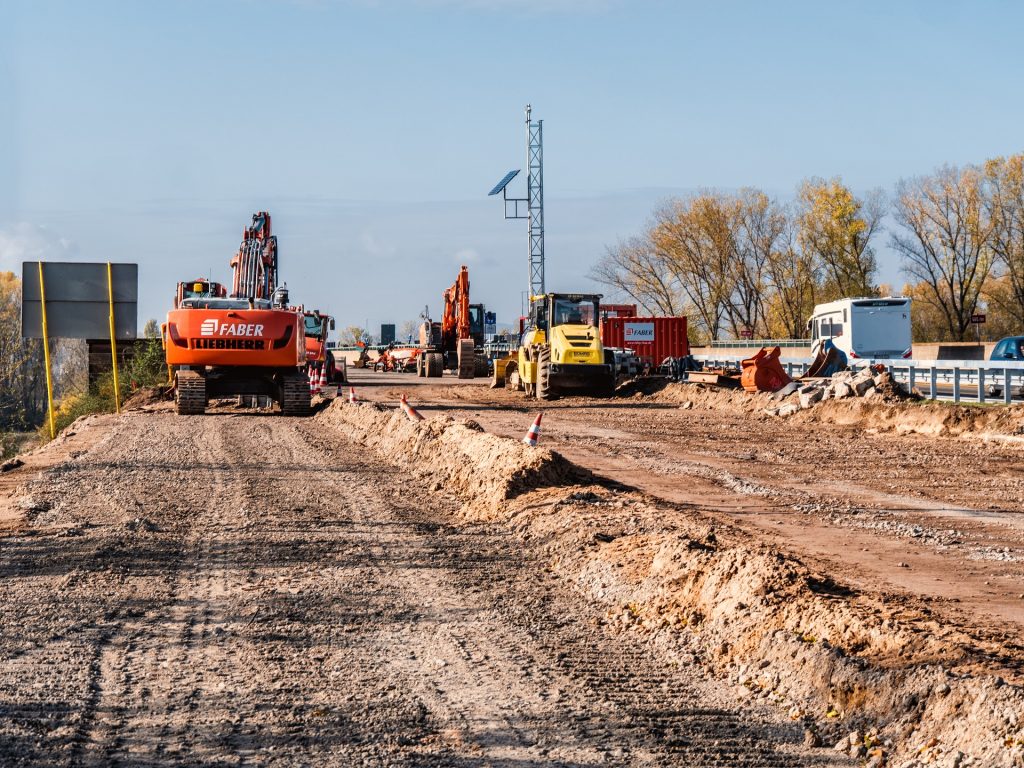 Economic Corridors: – Mammoth 9,000 kms of economic corridors have been taken up for development in the Phase-1 of this project, out of a gargantuan 26,200 km of total target. These are expected to carry 25% of the freight once they are ready.
Inter-corridor and feeder roads to National and Economic Corridors: – Estimated 8,000 km of inter-corridor along with an estimated 7,500 km of feeder routes has been identified out of which 6,000 kms shall be taken up in Phase-I of Bharatmala.
National Corridors Efficiency Improvement: The Golden-Quadrilateral and NS-EW corridors together carry 35% of India's freight and these would henceforth be categorized as National corridors Upwards of 30,000 PCU is the average traffic in the 6 national corridors The 6/8 laning of these corridors is under contemplation. The National Corridors have become bottlenecks which impact logistics efficiency of the industry. The requirement of the hour is to build Ring Road and bypasses/ elevated corridors, apart from the lane expansion to decongest important National Corridors Further, it is aimed to develop Logistics Parks at strategic locations to enhance and improve logistics efficiency. In Phase-I of Bharatmala around 5,000 kms shall be taken up under this category.
Border and International connectivity roads: – Around 3,300 km of border roads have been identified in areas of strategic importance along the key international borders Around 2,000 km of roads are required to connect India's major highway corridors to International trade points so as to improve Export-Import (EXIM) trade prospects with our neighbours: Nepal, Bhutan, Bangladesh, and Myanmar. Around 2,000 kms shall be taken up during Phase-I of Bharatmala project.
Coastal and Port connectivity roads: – Estimated 2,100 km of coastal roads are identified to be built along the coastal lines of India. These roads shall provide an intended boost to tourism as well as the industrial development of the coastal region of the country. Port connectivity roads estimated 2,000 kms have been identified with the expectation that these shall facilitate EXIM trade with a focus to improve connectivity of non- prime ports.
Green-field expressways– 800 kms of the 1900 kms odd identified under this category shall be implemented in Phase 1 of Bharatmala project. These are main sections of National and Economic corridors where traffic exceeds 50,000 PCUs, but due to inefficiency, they have become bottlenecks.
Attention to the North-East
As a special focus on India's Northeastern states, ₹ 1.45 lakh crore worth of highway projects has been planned in next two to three years to upgrade the infrastructure in the North-East. Of the proposed ₹ 1.45 lakh crore investment in the north-east, the central government intends to invest about ₹ 48, 000 crore in Assam, ₹ 22, 000 crore in Manipur and ₹ 20, 000 crore in Nagaland for road building. Further, projects estimated about ₹ 17,000 crore will be planned in Sikkim, ₹ 12,000 crore in Mizoram, ₹ 10,000 crore in Arunachal Pradesh and ₹ 8,000 crore each in Meghalaya and in Tripura.
From the Horse's Mouth
"The huge spending on infrastructure announced today will give a fillip to private sector investment," finance minister Arun Jaitley claimed in a relevant announcement. As per Nitin Gadkari, minister for road transport and highways, Bharatmala would be a major driver of economic growth in India, and it will provide a fillip to Prime Minister Modi's vision of a "New India."
Where Will the Money Come From?
To manage funds for the mammoth Bharatmala project, ₹ 2.09 trillion shall be raised as debt from the market, while private investments to the tune of ₹ 1.06 trillion in estimated through public-private partnerships. In addition, ₹ 2.19 trillion shall be funded from Central Road Fund (CRF), Toll-Operate-Maintain-Transfer (TOT) projects and toll collections of NHAI.
For projects not covered under the Bharatmala programme, ₹ 97, 000 crore is expected to be provided by the CRF and ₹ 59, 000 by way of gross budgetary support. In addition, the central government is contemplating leveraging on raising capital by monetizing the operational road assets of NHAI. ₹ 34, 000 crore is expected as private investment potential from the monetization of 82 operating highways under the TOT model.
Employment Generation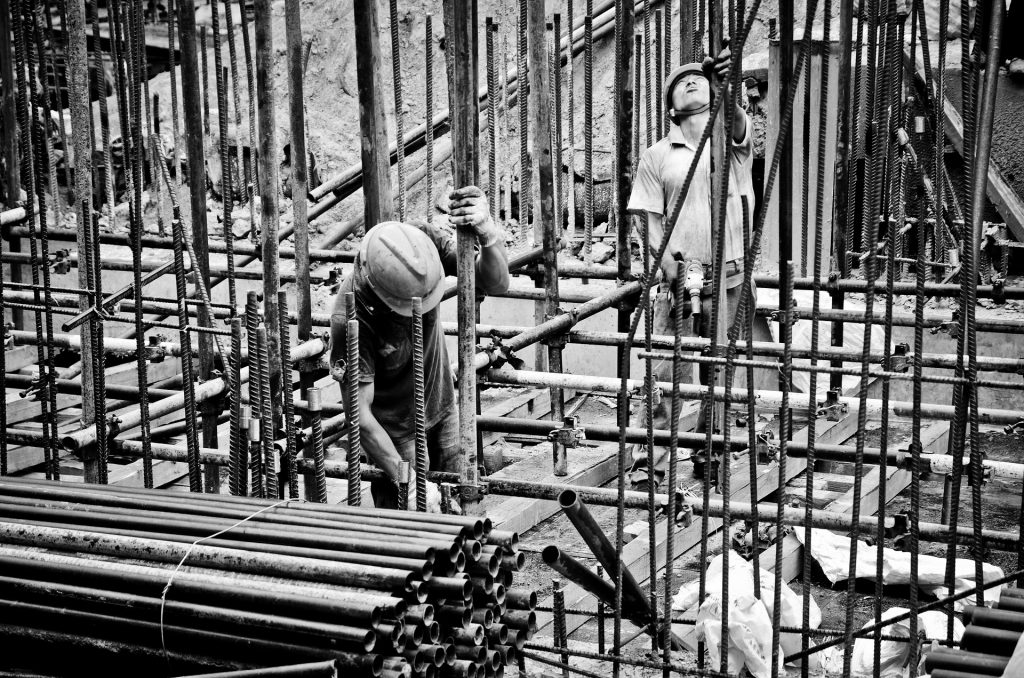 100 million man-days of jobs are expected as a by-product of the huge Bharatmala scheme, during the construction phase. Moreover, 22 million permanent jobs are expected due to the trickledown effect by way of increased economic activity triggered by the project.
All in all, it is estimated that the total road construction programme, which includes Bharatmala project, shall generate a total of approximately 142 million man-days of jobs.
Impact on Logistics and Supply Chain
It is expected that this project will lead to an increase in the traveling speed by around 20-25%, thereby reducing logistics cost. This reduction would have a trickledown effect, ultimately helping in reducing India's average supply chain cost. India has been suffering due to excessively high logistics costs, which make its exports uncompetitive vis-à-vis China, which on the other hand has lower logistics costs ₹. The project is aimed at reducing this gap in logistics cost, thereby bringing India to a level playing field by making its products more competitive. Increased exports would go a long way in providing the much-needed export pick-up and help in providing a fillip to the manufacturing and export industry in general and the economy in particular. "Bharatmala will bring down logistics cost, impacting exports and investment," Gadkari said.
Among other things, Bharatmala shall have a positive impact on the Logistic Performance Index (LPI) of the country, a much needed and important aspect at the moment.
Encouraging Public-Private Partnership (PPP)
₹ 60,000 crore of private investments has been planned for Phase-I of the program. The sum shall be sourced via PPP model. The Toll-Operate-Transfer (ToT) model shall help to monetize all roads constructed through EPC route.
Audit and Monitoring
Once in 6 every months, a review of the progress of this program shall be carried out. The objective of this review shall be- to avoid cost and time overruns.
In the months of December and June every year, a Consolidated Progress Report shall be made by NHAI and NHIDCL, for all the sub-projects contained in Bharatmala Phase-I project. Critical details such as – the variations in the parameters of the sub-projects, which have the potential to increase the overall cost of the sub-projects shall be included in the Progress Report.
Other important aspects critical to the feasibility of the project such as raising funds, revenue generation, and debt servicing aspects shall also be strictly monitored. Reduction in time of travel, fuel efficiency, accident reduction, ride comfort and user satisfaction are important Outcome parameters would also be monitored periodically.
Expected Impacts
Needs of backward and tribal areas have been put under special attention. Places of religious and tourist interest, areas of economic activity and trade routes with neighbouring countries have been the focus of the programme.
50 national corridors as opposed to the six at present, will be the result of the grand project. As a result, a significant 70 – 80 percent of the total freight movement shall take place along NH as against the 40 percent at present.
Bharatmala project will help to connect 550 Districts. This shall take place through NH linkages. At present, 300 Districts have NH linkages.
NHAI, NHIDCL, MoRTH and State PWDs shall be the implementing and governing bodies for the Bharatmala project.
Out of a total of 600 odd projects which have been identified across all the different components for Bharatmala project, DPR preparation for 19,500 kms is ongoing.
The Bharatmala project shall provide a fillip to associated industries like cement and steel sectors; and generate lakhs of jobs in these industries leading to economic growth and rise in the standard of living. 
Conclusion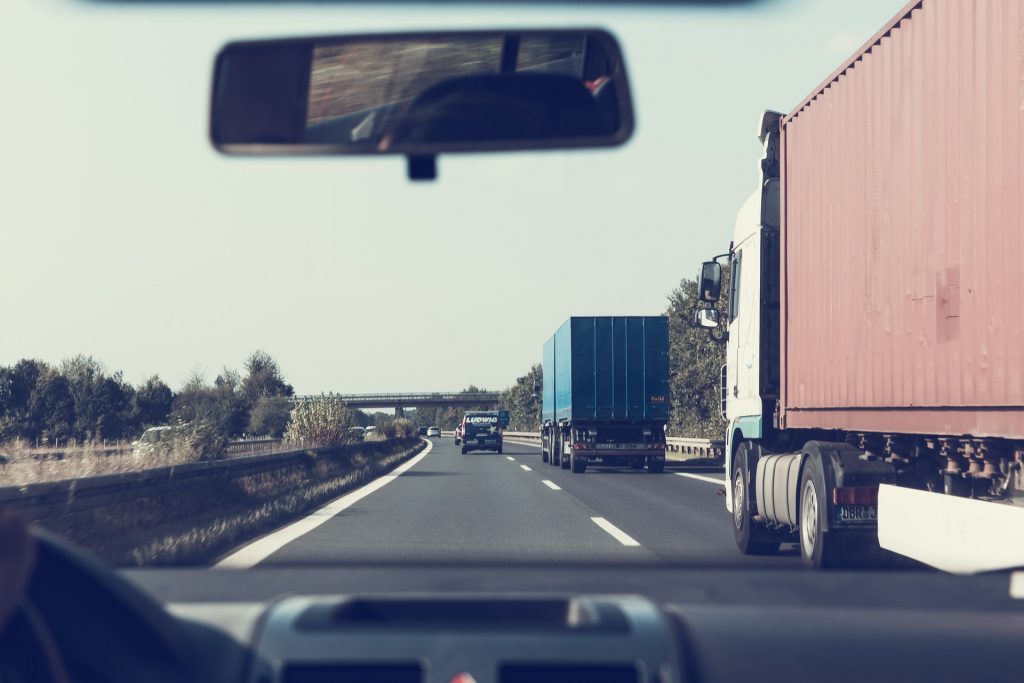 The program shall have a positive impact on the Logistic Performance Index (LPI) of the country. The program once implemented shall optimize the efficiency of traffic movement on roads across the country through the adoption of a coherent corridor approach. It shall also ensure timely completion of high priority projects in a focused manner. The program shall enable to connect 550 Districts in the country through NH linkages. Currently, around 300 Districts have NH linkages.
With all the above data, if you feel convinced, you can invest in infrastructure funds.
Alternately, you can invest in lower risk equity mutual funds like large-cap funds. 
To start investing in mutual funds, log on to groww.in.
Happy investing!
Disclaimer: the views expressed here are those of the author. Mutual funds are subject to market risks. Please read the offer document before investing.