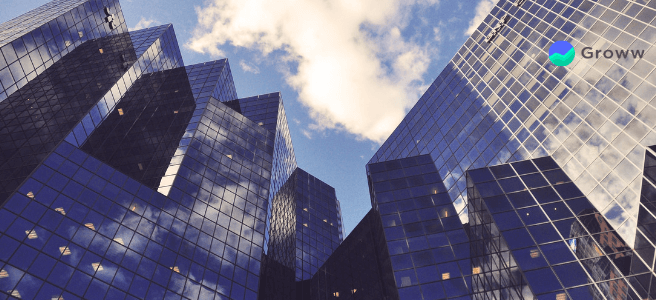 Banks have always played a crucial role in the overall growth and development of any country.
They play a decisive role and fuels the growth of any economy. Be it any sector, the entire fate of trade and commerce is dependent on the banking industry, and thus banks are regarded as the backbone of any economy.
They not only act as the custodian of wealth but also as resources of the country that are necessary for overall economic development of a nation.
In this blog, we seek to discuss the role of the commercial bank in an economy.
Read on!
Background
To start with, the general role of a commercial bank is to provide financial services to public and businesses and also to ensure economic and social stability to general public and industry, ensuring economic and social security and sustainable growth of an economy.
For the Indian economy, commercial bank by definition comprises of State Bank of India and its associates, all nationalized banks, foreign banks, other scheduled commercial banks, regional rural banks, and non-scheduled commercial banks.
Penetration of Banks in India
If we talk about the penetration, there are more than 149891 branches of commercial banks in India as of June 2018, thereby making India number one regarding bank branches.
Operations of Commercial Banks
Following are the transactions which can be executed by a commercial bank –
Accepts deposits
Lends money (this includes loan and credit card issuance)
Processes payments
Issues bank drafts and checks
Offers safety deposit boxes for items and documents
Also, some of the specialized commercial banks offer other services such as brokers, insurance contracts, investment advisory, and the likes.
Current Scenario of the Banking Industry in India
The Indian banking system comprises of 27 public sector banks, 21 private sector banks, 49 foreign banks, 56 regional rural banks, 1562 urban cooperative banks and 94384 rural cooperative banks.
The credit offtake for the sector has grown at around 10-11% over the past decade whereas the deposits have grown at a percentage point higher than lending.
As of the first quarter of fiscal 2018, the total credit extended surged to Rs 86,976.02 billion. The demand has grown for both corporate & retail loans and the sectors that have seen demand include services, real estate, consumer durables and agriculture.
Key Roles Played by a Commercial Bank
Besides regular business function, commercial banks play a crucial role in the economic development of a country. Following are the roles played by a commercial bank in a developing economy:
1.The Mobilization of Savings for the Formation of Capital
Commercial banks help in mobilizing savings through branch banking. These banks induce people to the savings culture by introducing them to different deposit schemes.
The banks mobilize savings and channelize them into productive investments, thereby helping in capital formation.
2.Financing Industries
Commercial banks fund the industrial sector in different ways.
Banks provide loans with different tenures to the industry so that the industry can meet their capital requirement for fuelling the business.
The banks also underwrite the equity and debt of large companies thereby taking part in helping develop the capital market.
3. Financing trade
Banks provide financing for both internal and cross border trade. They offer loans to traders (retailers, wholesalers) and also help in the movement of goods by providing facilities such as discounting and accepting bills of exchange, overdraft, letter of credit, etc.
4.Funding the Agriculture Sector
Commercial banks provide credit to the critical agricultural sector. They give loans to industries operating in the industry, traders and also to the farmers.
This enables them to fuel the entire agricultural value chain. In addition to agriculture, banks assist with animal husbandry, dairy farming, sheep breeding, poultry farming, pisciculture, and horticulture.
5. Financing Consumption Activity
In a developing economy where a bunch of people belongs to the middle-class income group, the banks provide financial resources to buy consumption related goods such as houses, scooters, cars, refrigerators, etc.
6.Financing Employment Generating Activities
In addition to the consumption related goods,  banks also fund the education of individuals pursuing engineering, medical and other vocational institutes of higher learning.
This process ensures students receive a quality education. Banks also provide loans to young entrepreneurs, medical and engineering graduates, and other technically trained persons in establishing their own business.
Thus the banks contribute to the overall development of the economy.
7. Assistance in Monetary Policy
Commercial banks help in economic development by ensuring they adopt the monetary policy as outlined by the central bank.
On the flip side, the central bank is dependent on commercial banks
We believe for an economy such as India, the enhanced spending on sectors such as infrastructure coupled with the speedy implementation of stalled projects and the development of reforms are expected to provide the much-needed impetus to fuel growth.
These factors also suggest that India's banking sector is poised for robust growth as the rapidly growing business would approach the banks for fulfilling their credit requirement.
Conclusion
Lastly, we believe there is rapid advancement happening in technology. We have brought in the mobile and internet banking services to the forefront and the banks are striving to upgrade their facilities with an aim to enhance the customer experience.
Thus, rapid technology adoption is also likely to provide banks with a competitive edge and fuel growth.
Disclaimer: The views expressed in this post are that of the author and not those of Groww