In a technologically driven era such as our's, it is important that we keep pace with the new apps that breakthrough.
The advent of financial apps not only make us more knowledgeable about the ever-changing economy but also help us in our day-to-day lives. It can be said that these apps are an economic boon to us.
Five Financial Apps That You Must Use:
Groww is a an online platform to invest in mutual funds. The USP of Groww is that it makes investing easy because it's paperless. This app helps you to invest in mutual funds directly and its services are absolutely free of cost.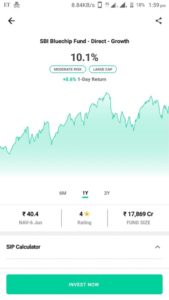 What Are Its Benefits?
+It's a direct source of investment without any brokerage
+It's free of charge
+It's 100% paperless
The Economic Times App, ET now provides its users market, economy and business related news which helps users to decide on future investment strategies.
It provides features like technical charting and shows various investment related indices.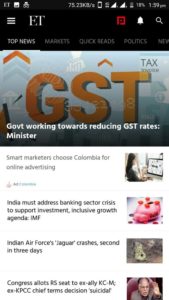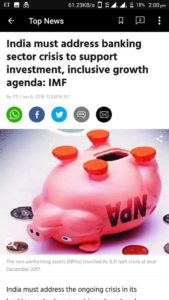 What Are It's Benefits?
+Provides updated news reports about the market and economy
+It has a feature called the ET Portfolio which updates your investments and keeps a track of its performance
+Provides views and recommendations from stock market experts
Moneycontrol is a mobile app which provides various market updates and is characterized by innovative features like 'audio only' and 'video on demand'. It has also won 'The Best Mobile App for Business' at the GSMA Asia Mobile Awards 2017.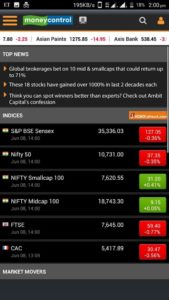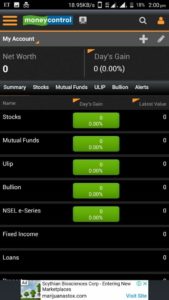 What Are Its Benefits?
+It converts various assets from BSE, NSE, MCX and NCDEX exchanges so that the investor can track Sensex, Nifty and other exchanges
+It streams various live market updates like CNBC Awaaz, CNBC Bajar, CNBC PRIME HD.
+It has a single search bar, which is voice-enabled and the different variants can be searched from this single search bar.
+The app is simple and can be navigated easily
Paytm is basically a digital wallet company which has now diversified largely. It provides its customers with multiple services like Paytm Mall, recharging bills and even transfer of money.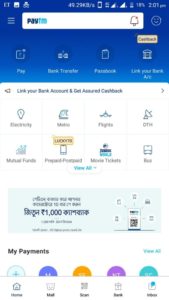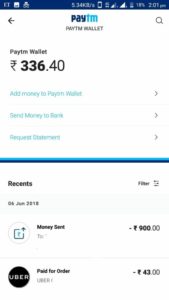 What Are Its Benefits?
+It is a convenient way to transfer money and is a good medium to save
+It claims to be one of the secure ways because it does not save the card and CVV numbers of its users
+Provides Diversified Services
Splitwise is a unique concept which helps you to split bills between individuals. It also ensures that everyone from the particular group gets back the balance.
Any bill from a restaurant, cab or grocery bill can be split between two or more people and the app keeps a record of it.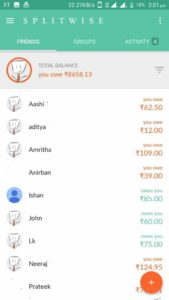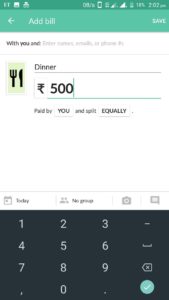 Happy Investing!
Disclaimer: the views expressed here are of the author and do not reflect those of Groww.