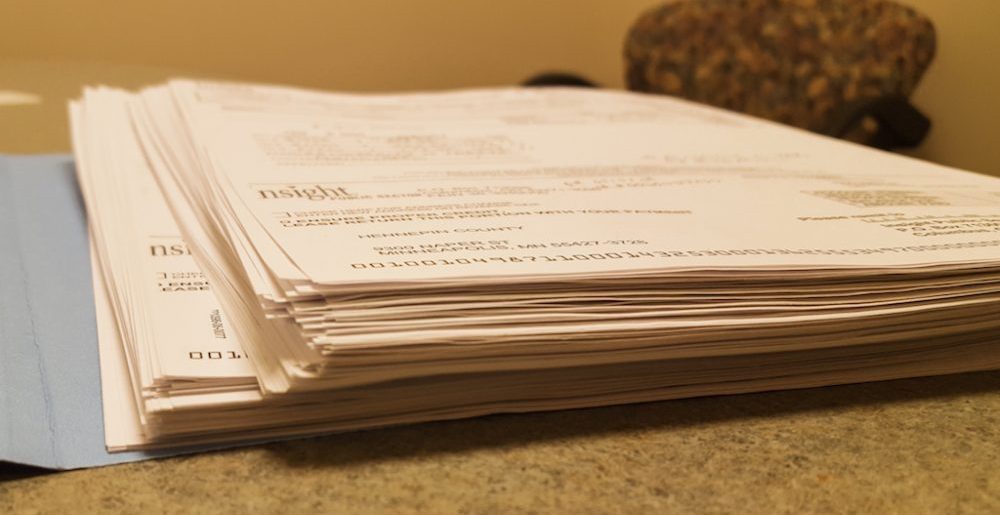 CKYC stands for Central Know Your Customer. It started from February 1, 2017 and any potential investor who wants to invest in mutual funds will have to go through the CKYC process
According to the website:
Central KYC Registry is a centralized repository of KYC records of customers in the financial sector with uniform KYC norms and inter-usability of the KYC records across the sector with an objective to reduce the burden of producing KYC documents and getting those verified every time when the customer creates a new relationship with a financial entity.
Why Central KYC (CKYC)?
Earlier, customers had to do different KYC's for different purposes – opening a bank account, buying an insurance, investing in mutual funds etc. With CKYC, the KYC forms will have to be filled just once. CKYC aims to replace all other KYC processes.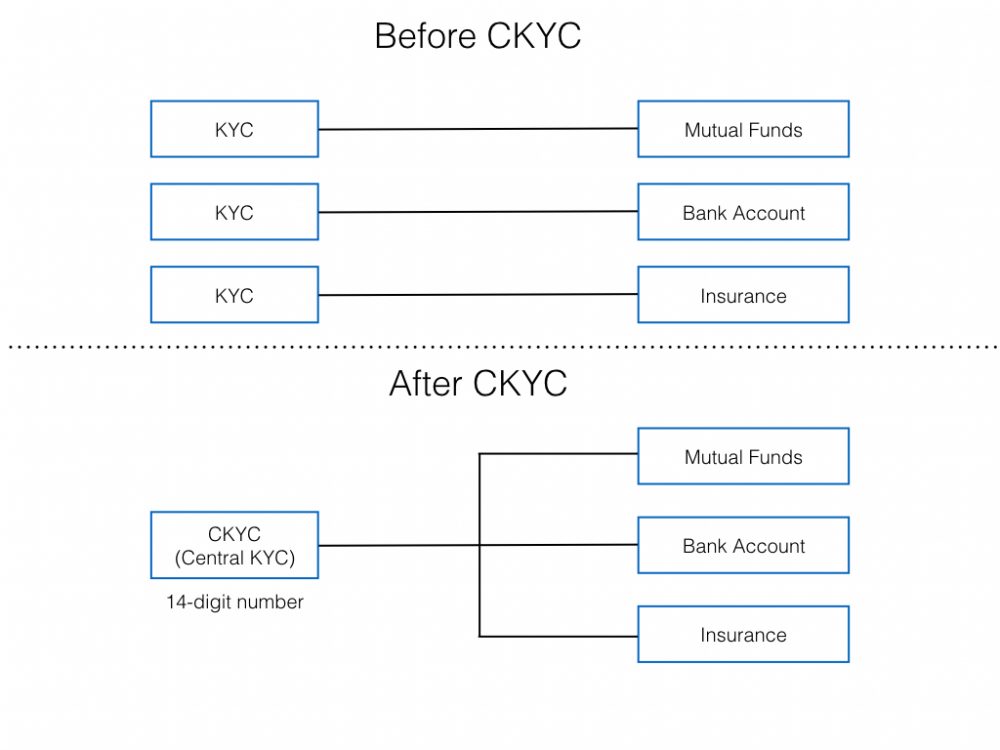 Features
CKYC will have the following features:+A unique KYC identifier – A 14-digit KYC Identification Number (KIN) or a CKYC number -linked with ID proof.
(You can use this to data invest in mutual funds, or to purchase any financial product.)
+KYC data and documents are stored in a digitally secured electronic format.
+ It will comprise of an ID authentication with issuing authorities like Aadhaar/PAN.
+All institutions will get notifications on any changes in the KYC details.
How Do I Get the Number?
If you are a potential investor of mutual funds, you can get it done in two ways:
Ask your mutual fund distributor
Approach the mutual fund company directly (AMC)
You can also do it yourself by going to a Registrar's (CAMS) office and submitting the documents.
You will have to fill a form similar to the KYC process and provide supporting documents like PAN, Address Proof and Identity Proof. One extra field that the Central KYC needs is your Mother's name.
List of Documents Needed
Filled form
PAN Card
Identity Proof – passport, driver's license, Aadhar Card, voter's id etc are considered valid proofs
Address Proof – passport, driver's license etc are considered valid proofs
Once you provide the documents to your distributor or CAMs, they are uploaded to the CKYC platform.
If you invest through an online platform like Groww, they take care of getting tour CKYC done.
What About  Existing Mutual Fund Investors?
As of now, existing mutual fund investors do not need to get a CKYC – they can keep investing with the existing KYC. However, this may change later.
You can check if you are KYC verified or not by following these steps:
1. Visit cvlkra.com
2. Click on the KYC Inquiry link on the header as shown in the figure below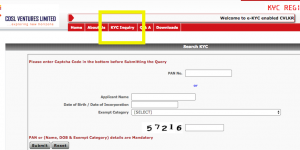 3. Provide your PAN and other details and click submit.
It will show you the status of your KYC application
5. How Will You Check Your CKYC Number?
You can check your CKYC number from CVL or Karvy. Here is the process to find out your CKYC number:
Visit Karvy website 
Punch in your PAN number and Captcha
You will see your CKYC number as shown in the image below 
6. How Is It Different From eKYC?
First-time investors can start investing by filling up the eKYC . eKYC is done using the Aadhaar Number and it is 100% paperless. Customers need to provide their consent to read Aadhaar data using an OTP (one-time password).
However, there is a limitation to Aadhaar-based eKYC – Investors can invest only up to Rs 50,000 per annum, per fund house. Investors who want to invest more, need to fill up a CKYC.
Does Groww Support it?
As of now, Groww only supports CKYC. However, they will start supporting CKYC from the next quarter!
Happy Investing!
Disclaimer: the views expressed here are of the author and do not reflect those of Groww.