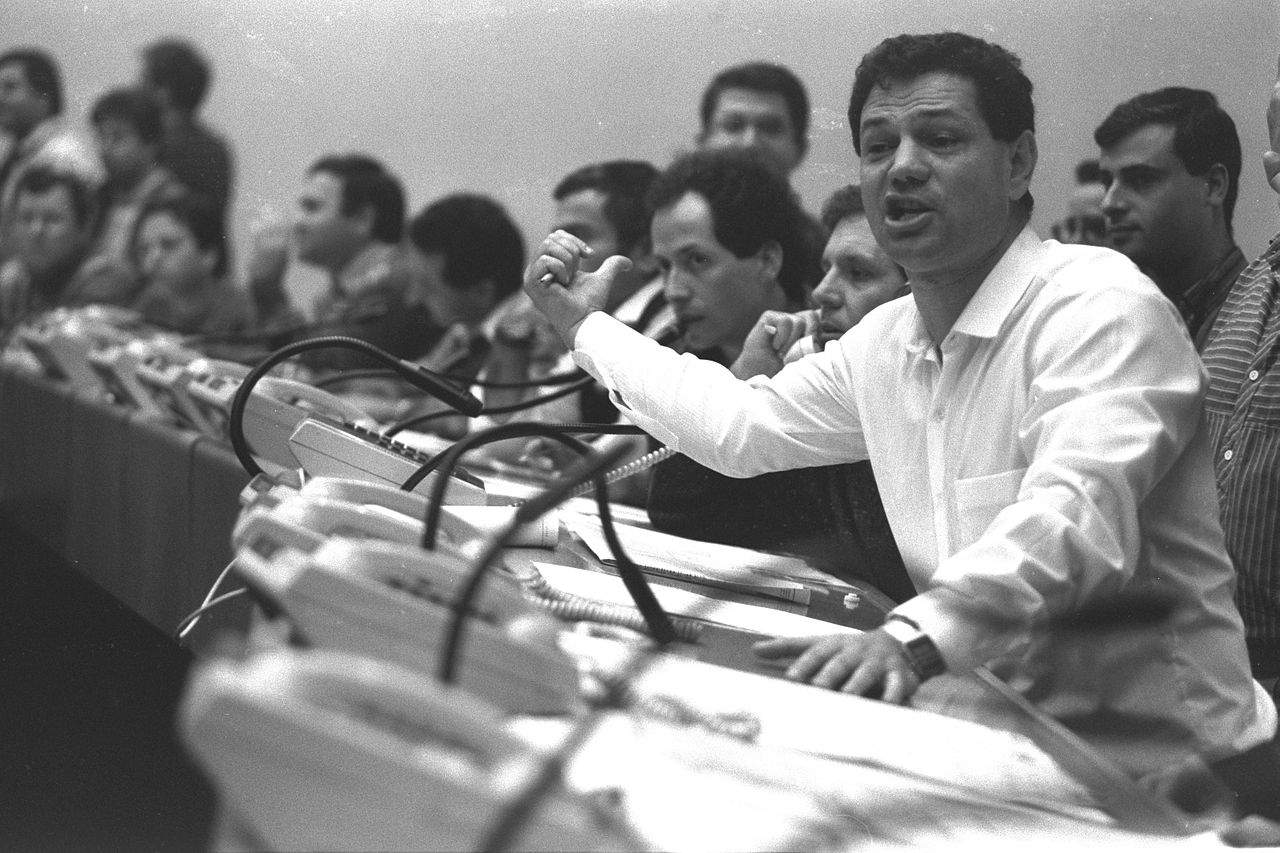 Traditionally, the definition of markets has encompassed a buyer and a seller coming into contact with each other for exchange of goods and services. One of the major players that help in the facilitation of this trade often gets lost in the background-'the broker'. For e.g. if you want to buy something, you would go to a seller; pay him the requisite amount and exchange it for the good you desire.
However, life is not always that simple. What if you plan to buy/invest in something (such as financial instruments) which you do not have proper knowledge about? What if that good/service is not readily sold in the physical market place or it is not practically feasible to look for the seller? The cost of transacting in such cases far exceeds the actual price that you set out to pay thus rendering the transaction worthless.
A broker helps bridge this distance between the buyer and the seller.
There are various types of brokers prevalent in different markets. Let's discuss a few of them.
Stock Brokers
Individuals working under the aegis of a brokerage firm who trade stocks and other securities for their clients through an exchange or over the counter.
There are primarily two types of stock brokerages
Traditional brokerages (Full Service)
In addition to facilitating selling and buying of securities, they offer a wide array of services such as financial and retirement planning, investing and tax advice etc.
They charge brokerage fees as a percentage of trade value. Some of the well known full service brokers include Angel broking, Motilal Oswal, IIFL, Edelweiss etc.
Discount brokerages
They help you either execute a trade online through a computerized trading system or over the phone (with the broker).
Discount brokerages do not offer investment advice but may offer free research and educational tools to help you make better investing decisions. They mostly charge Rs.15-30 irrespective of the trade volume. Some of the well known discount stock brokers in India include Zerodha, Fyers and RKSV.
Mutual Fund Brokers
Mutual fund distributors facilitate investment in mutual funds. In fact, such mutual fund schemes brokered by intermediaries are known as Regular plans (as against direct plans). These intermediaries are paid upfront at the time they get a fresh investment and receive trailing commissions thereafter (as long as the investor stays invested in the scheme). The fund houses are able to extract this from the investors by charging a higher expense ratio.
Real Estate Brokers
Their repository on available properties, dealers and legal requirements would come into handy for someone aiming to buy, sell or rent out a property. They charge a commission on the sale price of the property involved in the transaction. Some of the well known real estate brokerages in India include Better Option Prop mart (BOP), Investor's Clinic, 99 Acres, Magic Bricks etc.
Insurance Brokers
They assist in the purchase of insurance policies right from identifying the individual and business risks their clients are exposed to, to helping them navigate between the various insurance policies out for offer and fetching the one that suits their client the most. Post purchase of insurance policy, brokers also help their clients keep themselves abreast of the changes in regulations and giving them valuable insights into the renewal processes. They earn money by charging commissions on the insurance policies sold. Some of the well known insurance brokers are Aditya Birla Insurance Brokers, Ideal Insurance.
Travel Agents
For somebody planning a trip or a vacation, travel agents become indispensable. They simplify the entire hassle free process of planning right from selection of transport to lodging and also catering to entertainment. Travel agents basically earn their living by the commissions they earn from sales of hotel stays, cruises, sightseeing and rental cars. Some of the most well known travel agents are Cox and Kings, Thomas Cook, SOTC, Club Mahindra, goibibo, yatra.com etc.
Markets have constantly evolved over time-due to the entry of new players, technological advancements and a change in regulations. This has also reflected in the brokerage industry which has been an essential key in tying up the polar forces of demand and supply. Let's look at the two major forces that are posing challenges for the brokerage industry as a whole.
Entry of new players
In earlier times, there were individual stock brokers and physical negotiation used to be the norm. Subsequently, the individual brokers were replaced by corporate brokerage houses. E.g. Motilal and Uday Kotak. Additionally, the entry of new brokers with their varied services changed the entire dynamics of this trade. For instance, entry of discount brokers has adversely affected the traditional brokerages.
Foreign players such as Morgan Stanley, Merrill Lynch, JP Morgan and Credit Suisse due to their access to technology and global relationships have been instrumental in capturing the market.
Consequentially, the traditional brokerages are now diversifying their income streams towards Non-banking financial services and lending.
Technological Advancements
Electronic trading in the 1990s and the advent of internet and mobile applications at present are posing serious challenges for the broking houses. Traditional brokerages such as Motilal Oswal, Anand Rathi and Edelweiss that have managed to survived currently operate on small margins due to increase in costs of human resources.
In the real estate market, online websites give buyers the option to filter and select a property to rent or buy without broker.e.g.Nobroker.in, Homers. In, Makaan.com, commonfloor.com etc. Online sales such as the Indian Realty Flash Sale, Great Online Home Festival bring buyers and sellers into contact thus rendering brokers redundant.
Change in regulations
For a long time, regular plans (brokered by an intermediary) had been the norm in the mutual fund industry. However, post SEBI's directive in 2012, mutual fund houses started to offer 'Direct Plans' which provide investors the opportunity to directly invest through fund houses. Since, the fund house no longer needs to pay the commissions; the expense ratio of such plans is lower. This translates to a higher Net Asset Value. This implies greater profits for the investors as compared to those in regular plans. Although, the difference in the profits may seem insignificant in the short term, it gets magnified due to compounding in the long term; thus generating significant returns for the investor.
Hence, direct plans have the potential to wipe out regular plans or mutual fund brokers in the long run.
Conclusion
The above forces are proving to be major roadblocks for the growth of the brokerage industry so much so that its survival itself is being questioned. In order to thrive, the traditional brokerages need to constantly evolve with the times-invest in technological advancements and reap the benefits of technology for their advantage and in garnering more clients. Platforms such as Realty Redefined 'Bandhan' by TATA Housing are cropping up to provide technological solutions and training to brokers to evolve with the times.
Although the market shares of each brokerage firm has itself been declining, the size of each of the markets in India itself is evolving and holds enormous potential for growth. For instance, India's life insurance sector poised to grow at a Compound Annual Growth Rate (CAGR) of 12-15 per cent over the next five years In the financial markets, as of FY 14,India has only about 1 crore demat accounts out of a population of 125 crores. The brokerage industry has only been able to penetrate 1% of the market. There is a huge market still left to be untapped.
The indispensability of brokers in real estate markets and that of travel agents cannot be denied. According to EY report, in the insurance industry, broking channel is considered as the most preferred source of information by 80% of corporate entities. Broker is also considered as a primary channel for major lines of business by 75% of corporate entities.
In conclusion, the death of brokerage industry is nowhere near provided it survives the test of times and capitalizes on what is yet to come.