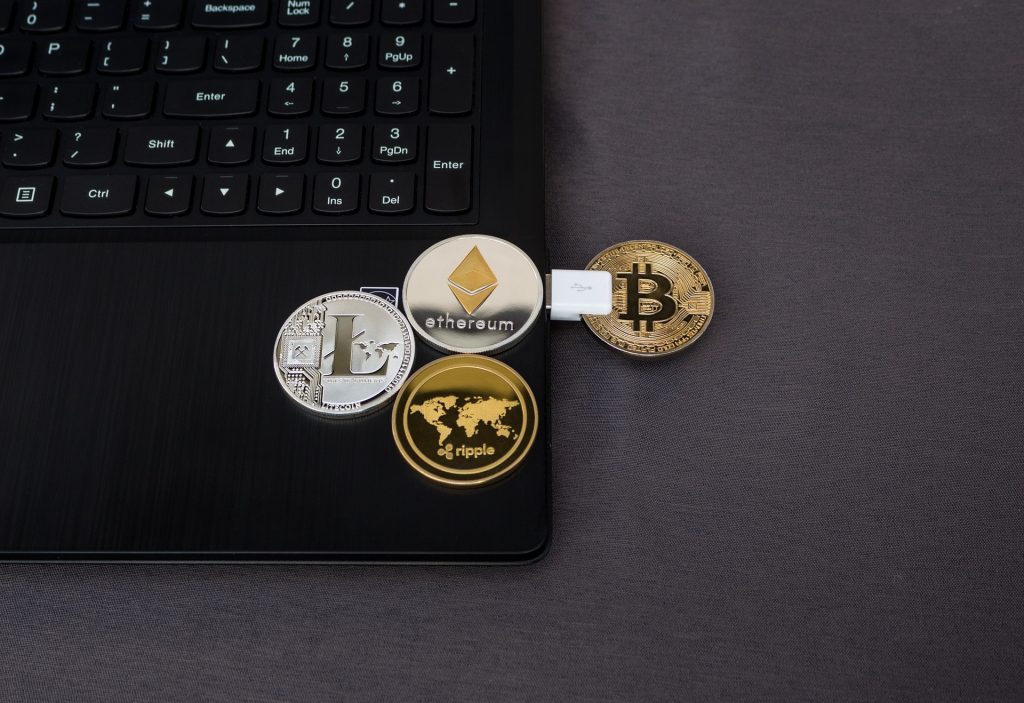 Altcoins or alternative coins is a term for cryptocurrencies that are an alternative to bitcoin. The release of Bitcoin in 2009 made many individuals realized its crucial advantages over government money.
They also recognized the fact that more improvements can be brought to it so as to enhance its effectiveness. This lead to the creation of hundreds of different altcoins, which are based on the same blockchain technology but are designed differently in some ways, in order to achieve different goals.
So we will be gaining insight on some crucial altcoins in this article. These altcoins are important if someone is considering to invest in cryptocurrency in the near future.
Bitcoin might be the most popular cryptocurrency in the world but it is far from the only one performing well. Several other cryptocurrencies have mushroomed.
Here are some of the best alternatives to Bitcoin
Bitcoin Alternatives
ETHEREUM (ETH)
Ethereum is a cryptocurrency which is only next to the bitcoin in terms of market cap. If you are an investor there is no way that you haven't invested in this currency.
This currency was built with a purpose that was more than just sending currency from one person to another.
Ethereum was proposed in 2013 by Vitalik Buterin and the currency went live in 2015. It incorporated virtual machine (EVM), a token (ETH), and fuel (gas).  EVM stands for Ethereum Virtual Machine that has the capability of executing scripts using public nodes of international networks.
Gas which is a mechanism of internal transaction pricing is used to deal with spams and allocate resources on the network.
When we talk about Ethereum, we are actually talking about Ether (ETH) which is the underlying token currency of Ethereum.
The creators of Ethereum were unhappy with the underutilization of blockchain and decided to make it a decentralized system. Any centralized services can be decentralized using it.
Dapps which is the decentralized application is the main force responsible for the development of this currency.
Also, Smart contracts are the basis of Ethereum and they run on the EVM. You can trade in Ethereum in many cryptocurrency exchanges.
RIPPLE (XRP)
Ripple was developed by the Ripple company in 2012 and since then it has traveled a long distance to be the 3rd largest currency in terms of market capitalisation.
It is a distributed open source Internet protocol and consists of a consensus ledger and cryptocurrency called ripple (XRP).
The protocol enables banking and non-banking companies to incorporate the Ripple protocol in their own system, giving their customers the benefit to use the service. It supports tokens which might represent fiat currency, cryptocurrency, and commodity.
Ripple has set itself a goal to be a global settlement network, a platform that will allow individuals to transfer money from one currency to another currency in just a matter of few seconds.
It wants to eliminate the use of systems like Western Union or SWIFT. Ripple also proposes to use XRP as a common currency that will be underlying all money transfers between different currencies.
The transaction fees are much lower to convert from XRP to other currency and back and also the transfers take a maximum of 4 seconds to verify and execute.
Although the price of ripple is currently fallen to $1 from around $4 but this hasn't stopped itself from extending its reach to the markets as five additional financial institutions has joined the ripple network.
Ripple has also secured a deal with American Express recently which is quite an achievement.
LITECOIN (LTH)
Litecoin was released in 2011 by Charlie Lee, a former Google employer. It was developed as an open source client and a fork of bitcoin core client.
It was formed with a lower block generation time of 2.5 minutes, increase in maximum number of coins and a different hashing algorithm than bitcoin.
It has an algorithm of Scrypt. Litecoin has experienced massive growth in 2013 and reached a market capitalisation of $1 billion by the end of the same year. Currently it is the 5th largest digital currency in terms of market capitalisation.
Litecoin allows for faster transaction owing to the fact that it has a block generation time of 2.5 minutes and this results in higher volume transaction of this currency.
It is also a more secure currency due to the fact that it allows faster transactions and the attacker have to spend double money to hack this currency.
Also, the block reward for litecoin is 25 LTC. It is written in C++ programming language.
Litecoin can be purchased directly from the exchange and can be used where bitcoin is used. The merchants were quick in adopting this currency as this is the second largest cryptocurrency in the world of cryptos.
The market capitalisation growth is not expected to slow down anytime soon for this digital currency. Litecoin developers are also working on improving its network to increase the speed of transactions and allow atomic swaps. Hence its future looks brighter.
NEO (NEO)
NEO launched in 2014 was formerly also known as antshares and is china's first open source blockchain. Currently NEO is the sixth largest cryptocurrency in terms of market capitalisation.
It is a blockchain platform and also a cryptocurrency which leads to the development of smart contracts and digital assets. Its goal was to create a smarter economy which will reduce the gap between a traditional asset and digital currency.
The NEO platform uses two different tokens that is NEO and GAS and each of these tokens have specific uses on the platform.
The main objective of NEO is to become an alternative for transfer of assets from non-digital to digital currency. It is a platform that is digital, decentralized and distributed one specifically for a non-digital asset and facilitates the use of smart contracts.
GAS helps in facilitating the transactions in the system and gives the right to use the blockchain.
When the future of this currency is concerned, no one is absolutely certain about its growth. While few investors think that it could gain in the current year, some of the investors are sceptical about its growth.
Though the Chinese government has embraced this platform and made distance to other cryptocurrencies and this could act as a biggest advantage of this digital currency.
CARDANO (ADA)
Cardano an initiative of Japan saw its development in 2015 and finally launched in 2017. It is currently the seventh largest cryptocurrency as far as market capitalisation is concerned.
Cardano is an open source system with multiple layers of operation. While almost every other cryptocurrency has single layer, this currency has 2 layers which adds a unique value to it.
The settlement layer operates the ADA token whereas the computing layer runs the smart contracts and also recognises individual users. This multi-layer system helps in providing privacy to their users for their transactions so in a way it will provide anonymity while still complying with all the laws of the world.
Cardano uses a new mining algorithm known as Ouroboros which is the first proof of stake mining algorithm that is proven mathematically to be secure. Cardano is an open source system and is also patent-free.
All its source code is made available to public for scrutiny. This will not only help in its development, but would also highlight any problem quickly.
Cardano can be the next big thing if one is looking for investment in the cryptosphere. With guaranteed enhanced speeds when it comes to transactions and reliability with its smart contract technology, it has the potential to becomes one of the finest cryptocurrency in the immediate future.
STELLAR (XLM)
Stellar with a market capitalisation of more than $5.8 billion stands at 8th position in terms of it. It was developed in 2014 by Jed McCaleb and Joyce Kim.
This digital currency lets individuals to send, receive and trade in different currencies, fiat or crypto, with other individuals in the world with practically no cost.
Lumens (XLM) is the token of the cryptocurrency while Stellar is the network as a whole. It works as a matchmaker for different currencies and enables worldwide transfers and exchanges in any cryptocurrency and fiat currency.
It is very similar to Ripple, the differences being that it focuses more on simplicity and scalability and also on functionality to enable movement of money at lower costs in remote areas.
Stellar uses a ledger and an anchor. The ledger is a central ledger of the accounts on the cryptocurrency network and also the currencies it holds.
This information is essential as it is necessary for making transfers around the network. Anchors on the other hand are trusted entities that is responsible for holding the currencies being transferred.
An anchor can be anything from a person to a bank in any remote village who hands the recipient the cash after taking the money online. One of the features that this currency has is the ability to freeze transfers.
In case if you have mistakenly entered the wrong wallet address then it provides you with an option to freeze the transfer.
This is unlike most cryptocurrencies which provides with irreversible transfers. The recipient will not be able to use the funds once it is frozen.
Buying Lumens would give users the freedom to interact easily with different fiat currencies. Investors can also benefit from cheap, quick and easy access to a variety of fiat currencies and might get their money's worth from buying Lumens even if the price doesn't increase.
IOTA (MOTA)
IOTA stands for Internet of things application and is a cryptocurrency with $5.25 billion market capitalisation. It is among top ten cryptocurrency of the world.
The objective of IOTA is to provide an infrastructure that will facilitate machine-to-machine transactions between all the devices that are hooked into the Internet.
This is a cryptocurrency which contains no blocks, chains or fees but instead uses a new technology called Tangle. The tangle architecture has been specifically designed to manage transactions in the digital economy that is rapidly growing.
So what basically happens is that most of the computer devices that are connected on the internet does not run at their full capacity and the actual power is unused.
Iota is very particular in its vision to access some of that unused power and provide a secure way for people to earn money. In the real world, the machine-to-machine economy potential extends far beyond personal computers.
IOTA wants to be the spine of a new kind of sharing economy designed for a wide range of smart devices.
Iota has many advantages such as no fee, scalability and decentralisation. Tangle helps to solve the problem of scalability and transaction fees that is the drawback of many cryptocurrencies.
As the number of users of this currency increases, the network speed also keeps on increasing thus enabling faster transactions with the increase in number of users.
It is future proof and is developed to work with the quantum computers which makes it less vulnerable in comparison to other currencies. This is one currency that would lead to good returns on capital in the long term and investing in it for long term would also lead to diversification of the portfolio.
And also the market size of this currency is expected to increase to $420 billion by 2020.
NEM (XEM)
NEM stands for New Economic Movement was launched in March 2015. NEM which started out as a fork of another cryptocurrency soon got its own code base after its development team NEM.io decided to rebuild it.
This currency brings with it exciting features to the blockchain which makes it more desirable than other currencies.
XEM is the primary coin of this cryptocurrency although till late of 2017 it was not used by merchants. Although its value has increased significantly over the years and it is predicted that the currency's usage will increase as time passes by.
This currency brought a lot of upgrades to the existing blockchain. It has introduced harvesting, an alternative to mining. Harvesting aims at generating XEM in order to maintain the integrity of blockchain.
When someone will carry out a transaction, the first computer that will see and verify the transaction will be notifying nearby users of that particular transaction which will result in creating a cascade of information.
This process is what we call "generating a block". Whenever an individual having more than 10,000 vested XEM will generates a block in NEM, that individual will receive the transaction fees on that block as payment.
When it comes to harvesting, NEM uses a proof-of-importance system instead of proof of work concept. Importance will indicate how much a person is invested in NEM.
As it is still a new currency in the block, it is considered risky when it comes to investment as there is uncertainty associated with this currency.
But some speculators call this currency a sleeping giant with a future full of promises. We will have to wait and see how this currency unfolds itself in the coming future.
ETHEREUM CLASSIC (ETC)
Starting out as Ethereum, Ethereum Classic came to life as a result of hack and a philosophical disagreement in the Ethereum community.
Let this not make you underestimate this currency as Ethereum Classic the best cryptocurrency on the market. The market capitalisation of this currency is almost $3 billion which makes it one of the best currency.
Ethereum Classic is peer-to-peer open-source platform based on technology of blockchain and has original Ethereum code. It provides a token called classic ether that can be used to pay users for services & products, and as a transaction fee when using decentralized apps and smart contracts.
It is a decentralised platform that runs smart contract. The objective of the currency is to build a blockchain platform that will allow software developers to create applications whose databases and transactions are stored on all nodes and users connected to the Ethereum Classic blockchain.
This currency has a bright future ahead of it. 2017 was a dream for many cryptocurrency and ETH was one of them. Although it saw a huge decline in this year and is currently dealing in around $30.
There is a huge scope of growth for this currency in the coming years and one should keep this in their radar for investment purposes.
TRON(TRX)
Tron was an idea of a protégé of Jack Ma, Justin Sun. It came to life as a response to the perception of users that there is less control of the Internet, under the impression of the users that media giants, advertisers and other entities are in charge of the internet and that profit is the sole reason for content creation rather than artistry or real entertainment.
Tron has a market capitalisation of around $3.3 billion. It is about creating an ecosystem of social-users and centered around creation of content and direct interactions of customers with creators.
The idea behind it is to remove expensive intermediaries who are interested only in profits and also sites that treat their users as fodder for advertisers. The use of blockchain is to add transparency to the idea of popularity.
Tron has developed a reward system that will take into account the content which is created and if the content is contributing to a healthy ecosystem or not. The regular contributors will earn more.
The TRX token is the currency of the ecosystem. The content creators will be mining this currency and the reward will be based on the quality of content creation.
The list of goals this ecosystem includes creating a platform of high quality content, creation of a social network that will link all the users, a digital currency that will bridge users, a payment network and an autonomous ecosystem.
VECHAIN(VEN)
VeChain, a Chinese cryptocurrency was developed in 2015.
It is a blockchain platform which is designed for the purpose of enhancing and revolutionizing the supply chain management.
It does so by making facilitating an easier process to track the entire lifecycle of a product, and also allow retailers and consumers to verify the quality and authenticity of products instantaneously.
VeChain aims to find a method for a secure and easy way for product manufacturers for collecting, storing and sharing product details with consumers and retailers.
It works in a way of giving each product a unique ID and VeChain smart chip tracker, essentially an NFC chip, RFID tracker or QR code that helps in tracking that particular product. This is similar to a unique fingerprint that one can attach to anything and everything.
The platform concentrates on four main areas:
Anti-counterfeiting. This means Ensuring the quality and legitimacy of products, and in the same time have the ability to prove it.
Supply chain management. Ability to track products through the entire supply chain.
Asset management. Easy management of a variety of assets around the world, from one central location.
Client and customer experiences. This is the capability of providing more information for buyers, and also the ability to offer more up-to-date information and otherwise better serving, customers.
| | | | |
| --- | --- | --- | --- |
| NAME | SYMBOL | MARKET CAP | PRICE |
| ETHEREUM | ETH | $84,826,500,330 | $865.95 |
| RIPPLE | XRP | $35,666,758,551 | $0.912381 |
| LITECOIN | LTC | $11,968,765,239 | $215.80 |
| NEO | NEO | $8,148,595,000 | $125.36 |
| CARDANO | ADA | $7,788,284,573 | $0.300392 |
| STELLAR | XLM | $5,977,981,061 | $0.323692 |
| ETHEREUM CLASSIC | ETC | $3,012,114,505 | |
| IOTA | MIOTA | $5,223,654,647 | $1.88 |
| TRON | TRX | $3,173,586,353 | $0.048269 |
| VECHAIN | VEN | $2,147,937,335 | $4.52 |
| NEM | XEM | $3,569,877,000 | $0.396653 |
Happy investing!
Disclaimer: the views expressed here are of the author and do not reflect those of Groww.