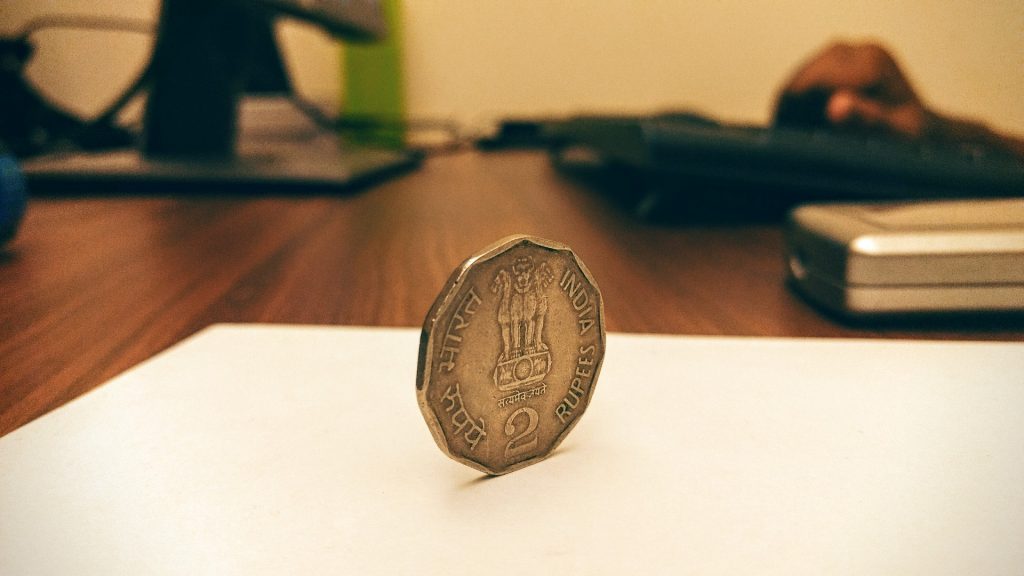 National Pension Scheme, also known as NPS, is a contribution based pension scheme launched by the Government of India.
It is a voluntary retirement scheme set up by the government through which one can save for his/ her old age pension and /or create a retirement corpus.
Simply put, it is a system which encourages continual savings during work years to create a sizeable corpus post-retirement and acts as a saving-investment tool.
Created by the government in order to encourage savings and enable financial security post-retirement, this scheme has several benefits to offer even to low income earners.
This system is managed by PFRDA (Pension Fund Regulatory and Development Authority).
Since May 2009, it has been extended to all citizens of the country including the unorganized sector workers. It is important to note that this system is not compulsory and is applicable on a voluntary basis.
Objectives of NPS
It has three main objectives–
To provide income to an individual at old age
To provide reasonable market-based returns over the long run
To extend old age security coverage to all citizens.
There are various benefits of the NPS scheme including an additional tax benefit, low default risk, handled by skilled experts and higher fees to intermediaries.
However, it comes with a number of cons as well. These include- low annuity returns, very long lock-in period, mandatory annuity and taxation on maturity.
NPS Eligibility 
Any Indian citizen between 18 and 65 years can join NPS. The only condition is that the person must comply with know your customer (KYC) norms.
It is to be noted that the maximum age limit for joining the National Pension Scheme was increased from 60 years to 65 years in September 2017.
Moreover, contributions can be made to an existing NPS account till the age of 70 years. Special rules are applicable in case a person joins the NPS after the age of previous maximum limit of 60 years.
NRIs are also eligible to be a part of NPS, provided they have an Indian communication address and a bank account in India.
However, it must be noted that if there is any change in the citizenship of the NRI, then the respective NPS account shall be closed.
How to Join NPS?
In order to join or subscribe to the National Pension System, one needs to open an account with entities called Point of Presence (POP).
Finding or reaching out to a POP is not very difficult as most banks, both private and public sector banks are enrolled as banks. In addition to banks, certain financial institutions are also listed as POPs.
Braches of POP which are authorized for the purpose are called Point of Presence Service Providers (POP-SPs). They act as the authorized collection points.
The location of the POPs can be accessed through the website of the Pension Fund Regulatory and Development Authority (PFRDA). PFRDA also manages the entire National Pension System.
Types of NPS Accounts
There are 2 kinds of accounts under NPS, these are – Tier 1 account and Tier 2 account.
Tier 1 account is an account wherein the money in the account cannot be withdrawn till the person reaches the age of 60.
However, partial withdrawal is allowed (even before 60 years) from this account in specific cases. Such cases include critical illness, children's education, wedding expenses, buying or constructing a house.
This account is compulsory for all central government employees. Under this account, they are required to contribute 10% of their basic monthly salary along with DA and DP.
The minimum amount that is required to be invested in this account is ₹ 6000 in a year.
An investor who invests in the NPS Tier 1 account has tax benefits of up to Rs 2 lakh per annum.
Deduction amounting to ₹ 1.5 lakh under the NPS is covered under the overall ceiling of section 80C of the Income-tax Act, 1961.
Moreover, the investor is also eligible to get an additional tax deduction of ₹50,000 under section 80CCD(1B).
On the other hand, the Tier II NPS account is more like a savings account and there is no restriction on withdrawal of money, at any point in time whatsoever.
The subscribers of this account are free to withdraw their money as and when they require.
In this, the minimum amount to open the account is ₹ 1000 and the minimum balance required at the end of the year is ₹ 2000.
However, there are no tax benefits for Tier II. Be it at the time of contribution or at the time of withdrawal.
It works more like normal mutual fund investments except for the costs (expense ratio) which are much lower for NPS (in the range of 0.25%) compared to mutual funds (in the range of 1.5-2%).
NPS Corpus
NPS aims to inculcate a savings and investment habit among individuals. This regular savings leads to the creation of a pool of funds which is known as the NPS corpus.
The NPS corpus refers to the accumulated amount (over the years) which is invested in the NPS account over the years. As a mandatory requirement, a minimum of 40% of the total corpus  must be converted to an annuity at the time of maturity. This annuity is beneficial in generating a regular monthly pension.
For example, if the accumulated corpus is ₹100. Then 40% of this amount (i.e. 40% of ₹100) ₹40 shall necessarily go towards annuity scheme and the remaining 60% can be withdrawn (after paying tax).
However, the annuity amount is tax-exempt.
Investment Options Available Under NPS
NPS provides to its subscribers two investment options for funds allocation, these are – active choice and auto choice.
Investment Options Available:
Auto Choice: This is a default option for life cycle funds where the funds are automatically managed by the authority based on the age of the investor.
Under this option, one is free to choose any allocation between the three asset classes. However, your equity allocation is capped at 50%. This allocation remains constant until the NPS corpus matures or the allocation is changed by the investor.
Active Choice: By choosing this option, an investor can choose the percentage of contribution in available asset classes.
There are three options available to the investor – conservative, moderate and aggressive.
These options split investor's money based on the NPS asset classes based on the age of the investor.
The equity percentage for each of these options begin at 25%, 50%, and 75% respectively. Equity allocation is progressively reduced and the allocation to corporate bonds and then safer government bonds is increased as the investor ages.
One can change his/ her investment choices once in a financial year for both Tier 1 and Tier 2 accounts. Changing of investment options is also permissible.
It is also allowed to change one's scheme preference and pension fund manager.
Also, it is imperative to understand the various asset classes which are available under NPS investments, these are:
E – Investments in stocks. The maximum limit is 50%.
C – Corporate debt funds that invest in bonds issued by the companies.
G – Investments in gilt funds in government securities.
NPS Lifecycle Fund
NPS Lifecycle funds automatically split the pension corpus of an investor into three classes – equity, corporate bonds and government bonds, based on the age of the investor.
As mentioned above, the active choice investment option has 3 choices for the investor, which are aggressive lifecycle fund, conservative lifecycle fund, and moderate lifecycle fund.
The Aggressive Lifecycle Fund starts out with 75% allocation to equity, 10% to corporate bonds and 15% to government bonds. It ends at 15% to equity, 10% to corporate bonds and 75% to government bonds.
The Conservative Lifecycle Fund is a kind of mirror image of the Aggressive Fund. It begins at 25-45-30 between Equity, Corporate Bonds and Government bonds and moves towards 5-5-90.
The Moderate Lifecycle Fund is the 'default' lifecycle fund. If an investor fails to make any choice or enters the NPS before the Aggressive and Conservative Funds were introduced and picked the 'Auto-choice' option.
It begins with a 50-30-20 split between equity, corporate bonds, and government bonds and ends with 10-10-80.
One can switch from the lifecycle funds to 'Active Choice' in which you choose the allocation. This switch can be exercised at most twice per year.
Opening NPS Account
There are two ways of opening an NPS account:
Online Mode: eNPS platform can be used to easily open an NPS account through online mode. One can also open an online account using his/ her Permanent Account Number (PAN).
For this, one shall need to provide details of the bank account, that's impaneled PFRDA so the authorities may tap it for the Know Your Customer (KYC) process.
Offline Mode: In order to open an NPS account offline, one has to visit any of the Points of Presence (PoP) such as banks appointed by the PFRDA.
An individual, resident or NRI, can have only one NPS account. Under no circumstances can an individual have more than one NPS account.
NPS accounts are portable across jobs, sectors and locations.
KYC Documents required
The following documents are required to complete the mandatory KYC process:
Self-certified copy of a Proof of Identity (i.e. PAN card, Aadhar card, among others)
Proof of address (Aadhar, Passport, among others)
Canceled cheque
Withdrawal from the NPS
Withdrawal from the NPS is generally meant to be after retirement. Usually, the age for that is supposed to be 65 years (increased from earlier 60 years). The purpose behind NPS is to create a fund for old age for every individual.
However, the withdrawal from NPS can be broadly categorized into 3 categories-
On Maturity
The NPS corpus matures at the age of 60. Upon maturity, one can withdraw 40% of the NPS corpus as a tax-free lump-sum amount. 40% of the remaining NPS corpus must necessarily be used to purchase an annuity.
The balance 20%, can either be used to purchase an annuity or withdrawn after paying tax. It is important to note that this balance amount is taxable upon withdrawal.
If the subscriber of the NPS dies before the maturity age of 60 years then the accumulated in the NPS corpus shall be paid to the legal nominee/ heir of the subscriber.
Premature Exit
However, it is possible to withdraw the NPS corpus before the age of maturity as well. This is termed as 'premature exit' and upon such a withdrawal, 80% of one's NPS corpus must compulsorily be used to purchase an annuity.
If the accumulated pension amount is less than ₹10 lakhs then the complete amount in the NPS corpus can be withdrawn tax-free.
The remaining 20% can be withdrawn but is a taxable sum. This high proportion of annuity purchase could be against the interest of the investor.
Partial Withdrawal
'Partial' withdrawals of up to 25% of your NPS contributions are allowed after three years of joining the NPS. However, such partial withdrawals are allowed only on specified grounds, also referred to as defined expenses.
Partial withdrawals are allowed to be made from Tier I account. Any such partial withdrawal is allowed only up to three times during the entire period and must have a minimum 5-year gap between them. This is, however, not applicable to critical illnesses.
'Defined expenses' are those specified situations that allow a subscriber to partially withdraw funds from the NPS corpus. Major ones are:
Higher education for children; it is also applicable for legally adopted children.
Wedding of children; it is applicable also for legally adopted children.
Construction or the purchase of a house. It is important to note that this is only applicable to 'first house'. The house can be in the benefactor's name, or joint with their spouse.
In case of critical illness; this allowance extends to dependent parents, the spouse, offspring, and legally adopted children.
Some of the conditions include
Cancer
Paralysis
Multiple Sclerosis
Heart Valve Surgery
These withdrawals are tax-free.
If one joins the NPS after the age of 60, then the NPS corpus can be withdrawn as maturity amount after a holding period of three years. Any withdrawal before this time period shall be deemed as a premature exit.
Hence one would have to use 80% of the corpus to buy an annuity. The balance 20% can be withdrawn as a lump sum after paying tax.
Annuity
The annuity provides to an NPS investor a regular income (it could be monthly, quarterly, or annually) at a specified rate for a specified period chosen by the subscriber.
In NPS, a subscriber must use at least 40% of the corpus to buy an annuity. Herein the person can pay the money to an Annuity Service Provider (ASP) and choose an annuity option to ensure a regular income after retirement.
The annuity shall be added to the regular income of the subscriber and taxable as per the income tax slab of the subscriber.
Currently, the insurance companies registered as ASPs under PFRDA are:
Life Insurance Corporation of India
SBI Life Insurance
ICICI Prudential Life Insurance
Bajaj Allianz Life Insurance
Star Union Dai-ichi Life Insurance
Reliance Life Insurance
HDFC Standard Life Insurance
Tax Benefits of NPS
Tax benefits on NPS can be availed through 3 sections being – 80CCD(1), 80CCD(2) and 80CCD(1B).
All the tax benefits, annuity restrictions, exit and withdrawal rules are applicable to NPS Tier-I account only. NPS Tier-II account is an open-ended ended mutual fund. You can take out the money at any time.
Section 80CCD(1)
Employee's contribution up to 10% of basic salary and dearness allowance (DA) up to ₹1.5 lakh is eligible for tax deduction.
This contribution inclusive of Section 80C has a limit of ₹1.5 Lakh for tax deduction.
Self-employed subscribers can also claim this tax benefit. However, the limit for this is 10% of their annual income up to a maximum of ₹1.5 Lakhs.
Section 80CCD(2) 
Employer's contribution up to 10% of basic plus DA is eligible for deduction under this section.
Employer's contribution is an additional deduction as it is not part of ₹1.5 lakh allowed under Section 80C.
It is also beneficial for the employer as it can claim tax benefit for its contribution by showing it as a business expense in the profit and loss account.
Self-employed subscribers, therefore, cannot claim this tax benefit.
Section 80CCD(1B)
Additional exemption up to ₹50,000 in NPS is eligible for income tax deduction.
Under this, taxpayers who fall in the highest tax bracket of 30% can save about ₹15,000 by investing ₹50,000 in the NPS. Similarly, those in the 20% tax bracket can save around ₹10,000, while people in the 10% tax bracket can save ₹5,000 per year.
The additional tax benefit of ₹50,000 is over and above the benefit of ₹1.5 Lakhs which can be claimed as a deduction under Section 80CCE.
Irrespective of the type of employment, a government employee, a private sector employee, self-employed or an ordinary citizen can claim the benefit of ₹50,000 under Section 80CCD(1B).
Therefore, the total tax benefits that can be claimed for NPS under Section 80CCD (1) + Section 80CCD(1B) equals to ₹ 2 Lakhs for a financial year.
If employees have savings ₹ 1,50,000 under 80C excluding NPS Deductions, then the employees can show their NPS  Deductions, under 80 CCD(1B), which is over the ₹ 1,50,000 limit.
If the Employee has less than ₹ 1.5 Lakh savings in 80C and exceeds ₹ 50,000 towards NPS, then the employee can split their NPS Amount to 80CCD(1) and 80CCD(IB).
POP charges
Initial Subscriber Registration fee– This is a flat fee which is charged by PoPs from the investor once at the time of registration only.
Initial Contribution– Paid as a percentage at the time of initial contribution.
All Subsequent Contributions (offline)– A recurring charge that is payable to the POPs every time an investment is made in NPS.
e-NPS (online)– Paid as a percentage at the time of each contribution for all subsequent contributions made to the NPS, if such contributions are made online.
All Non-Financial Transactions– Like the change of address, among others.
Persistency charge– This particular one is a newly introduced charge and is applicable only for NPS.
Under this particular charge, the POPs are paid as a fixed fee when the investor remains associated with the POP at least for 6 months.
CRA and It's Charges
CRA stands for Central Recordkeeping Agency (CRA). It is the backbone of NPS architecture.
CRA is responsible for recordkeeping, administration, and customer service functions for all NPS subscribers.
The function of the CRA includes receiving instructions from subscribers through the points of presence, transmitting such instructions to pension funds, and effecting switching instructions received from subscribers.
Earlier NSDL e-Governance Infrastructure was the only Central Recordkeeping Agency (CRA) for NPS subscribers.
Now PFRDA has appointed Karvy Computershare as the Central Recordkeeping Agency as well.
As a result of this move, the subscribers of NPS now have an option to choose NSDL or Karvy as the CRA to open an account.
Moreover, the existing subscribers can also select the CRA of their choice, once in a year.
There are 3 heads under which the CRA charges a flat fee, these are:
CRA account Opening charges– A one-time fee charged while opening the account.
Annual account Maintenance cost– Annual recurring fee.
CRA per transaction cost– Flat fee charged for each transaction financial or non-financial.
Other Charges
In addition to the abovementioned charges under the NPS, there are three more general charge-heads:
Investment management fee: Investor's money in NPS is being managed by the pension fund managers such as ICICI Prudential Pension Fund, LIC Pension Fund, Kotak Mahindra Pension Fund, Reliance Capital Pension Fund, among others.
The fee that they get, called the Investment Management Fee, is akin to the fund management charge in a mutual fund and is inclusive of all transaction-related charges such as brokerage, transaction cost etc.
Custodian fee: The custodian, Stock Holding Corporation of India (SCHIL), is responsible for the custody of underlying assets.
NPS trust fee: PFRDA has established the NPS Trust under Indian Trusts Act, 1882 and appointed NPS board of trustees under whom the administration of the scheme vests under Indian Law.
The Trust is responsible for taking care of funds under NPS. The Trust holds an account with Axis Bank which is designated as the Trustee Bank.
Banking Institutions Which Are a Part of NPS
Allahabad Bank
Andhra Bank
Bank of India
Bank of Maharashtra
Corporation Bank
Dena Bank
HDFC Bank Limited
IDBI Bank Limited
Indian Bank
Kotak Mahindra Bank Limited
Oriental Bank of Commerce
State Bank of Hyderabad
State Bank of India
State Bank of Patiala
Syndicate Bank
Tamil Nadu Mercantile Bank Ltd
Karur Vysya Bank
The Lakshmi Vilas Bank Limited
The South Indian Bank Limited
UCO Bank
United Bank of India
Vijaya Bank
Permanent Retirement Account Number (PRAN)
PRAN or Permanent Retirement Account Number is a necessary requirement for any NPS investor to avail the benefits of NPS.
PRAN is similar to a unique PAN card for retirement which contains your PRAN number, name, father's name, photograph and signature/thumb impression.
Application for PRAN card can be made online or offline.
Default of Minimum Contribution
If for any reason whatsoever, an individual does not contribute the minimum amount to NPS, then his/ her account shall be frozen. You can unfreeze the account by visiting the POP and pay the minimum required amount and a penalty of ₹ 100.
Moreover, the government shall not contribute to an individual's NPS account.
Limitations of NPS
No guarantee on returns: The NPS is not a defined benefit plan. It is a defined contribution plan. The returns are market-linked and there is no guarantee of returns. Investors have a choice of investing 100% of their funds in Government securities wherein returns are more or less assured.
Restriction on equity exposure: The exposure to equity investment is restricted at 50%, thereby limiting the potential of higher returns.
Liquidity: There are restrictions on premature withdrawal from Tier I account making the scheme inflexible and illiquid. There is an option to prematurely withdraw 20% of the amount but it leads to closure of the account. Even on maturity, only 60% of the fund can be withdrawn and the rest is to be compulsorily used to buy an annuity
Tax on maturity proceeds: NPS currently comes under the EET (exempt, exempt, tax) regime. Current laws state that the funds will be taxed at withdrawal. Returns from annuity insurance plan obtained after retirement will also be taxed.
Difference Between NPS and APY?
National Pension Scheme and Atal Pension Yojana both are government schemes intended to provide individuals with financial security after retirement.
However, there are few differences as stated below:
NPS is targeted for people between the age group of 18 to 65 while APY is targeted to the age group of 18 to 40.
NPS is available for both Indian residents and NRI, as opposed to APY which is only available for Indian residents.
APY has 5 pension slabs i.e. ₹ 1000, ₹ 2000, ₹ 3000, ₹ 4000 and ₹ 5000. While NPS the pension slab is decided by the performance of the fund manager.
APY has no tax benefits. NPS, on the other hand, provides to its investors a tax rebate of up to ₹ 2 lakhs.
NPS vs ELSS
Equity-linked Saving Scheme (ELSS) is a category of mutual fund that the government created to encourage long-term investments in equity. In order to improve equity participation, the government allowed investment in equity-based mutual funds to be tax deductible through ELSS schemes.
Investors can avail a tax deduction of up to ₹1,50,000 under section 80C of the Income Tax Act. However, it must be kept in mind that like NPS funds, ELSS funds also have low liquidity.
This is because an ELSS funds come with a lock-in period of 3 years from the date of investment. The gains at the end of 3 years are taxed as per the long-term capital gains clause.
Now, both NPS and ELSS are funds which provide tax benefits to its investors.
Following is a comparative analysis between NPS and ELSS as an investment option-
NPS (National Pension Scheme)
ELSS

(Equity Linked Savings Scheme)

Lock-in period
60 years
3 years
Minimum annual investment
₹500 as an initial contribution, but an annual investment amounting to a minimum of ₹6000.
₹500 (usually) either as a lump sum investment or SIP.
Tax benefits
Tax deduction up to ₹150,000 under Section 80-C and an additional ₹50,000 under Section 80CCD (1B) of the Income Tax Act.

Total of ₹200,000.

Tax deduction up to ₹150,000 under Section 80C of the Income Tax Act.
Where is the money invested?
Equity, government bonds and corporate debentures. A maximum exposure of 50% to equity. The rest is distributed in government bonds, treasury bills, corporate debentures, etc.
Equity only
Premature withdrawals
Allowed, provided certain conditions and restrictions are adhered to.
Not allowed
NPS offers tax benefits of up to ₹200,000 annually, against ₹150,000 provided by ELSS. However, ELSS is still the better investment option.
The reason being ELSS is more flexible, with a lower lock-in. It provides more flexibility and a higher earning potential by way of equity investment (entire amount).
Conclusion
NPS is a government promoted savings vehicle aimed to generate old-age/ retirement corpus by encouraging regular savings.
Though it provides greater tax incentives amounting to ₹200,000, it also comes with a huge lock-in period (also one of the longest). This makes the investment illiquid.
Moreover, the entire amount is not available at retirement. 40% of the NPS corpus (or 80% of the corpus in case of partial withdrawal from NPS) has to necessarily be invested in an annuity. Making the investment all the more rigid and inflexible.
However, the investment has very less expense ratio (comparatively) and has a very low risk.
On the other hand, other investment options such as ELSS have higher risks and returns with a lower lock-in period.
Investment decision in an NPS or other investment class is ideally a function of an investor's risk-return appetite, investment horizon, and investment objective.
If you want to explore options besides NPS for investing, you can check out the Groww 30 best mutual funds to invest in 2018.
Happy Investing!
Disclaimer: the views expressed here are of the author and do not reflect those of Groww.