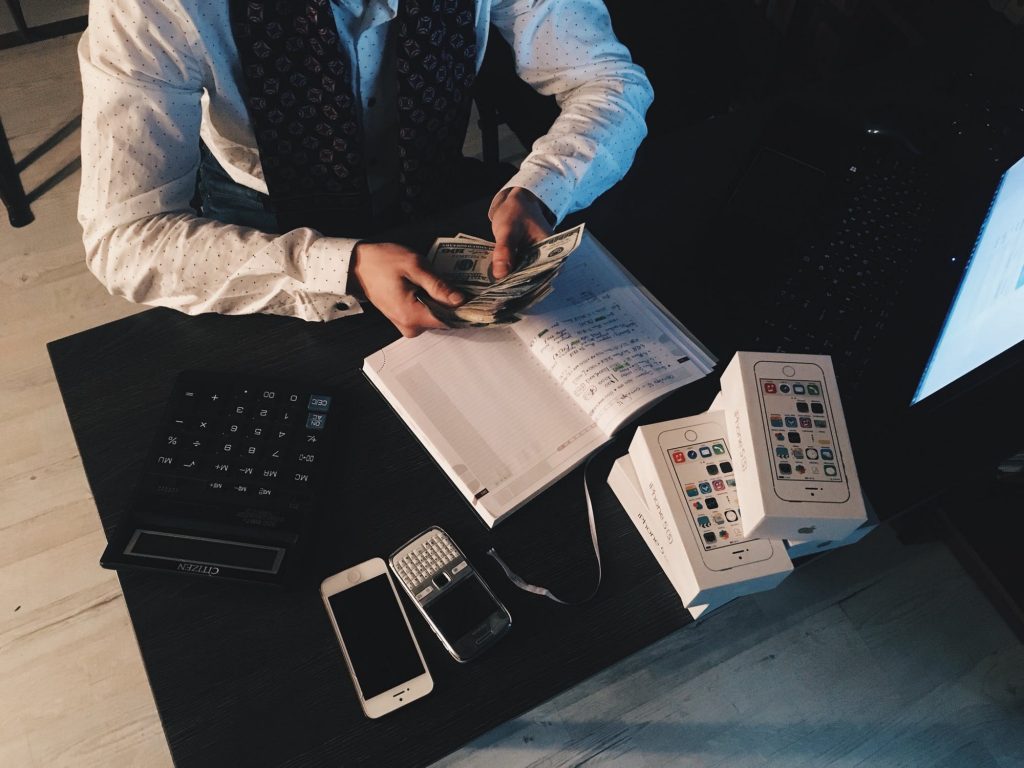 Like most of you, my knowledge of personal finance is limited.
However, I too want to be rich, I too want to live a financially stable life.
The question now boils down to how I can upgrade myself to build a knowledge arsenal which can help me in my personal finance journey.
In this blog, I have compiled a list of 10 personal finance books which have cleared my monetary doubts.
Read on!
10 Best Personal Finance Books in 2019
1.The Total Money Makeover
Author: Dave Ramsey
This book is one of the bestselling novels of Dave Ramsey.
The book talks about how a couple, Deacon Hayes and his wife pay off their debt of $52,000 in just 18 months. Ramsey also shares instances of people who paid off thousands of dollars of debt.
There are over 50 real-life stories of debt pay off mentioned in this. Dave puts his 20 years of counseling and financial teaching into 7 organized, easy-to-follow steps that can lead people out of debt and into a 'Total Money Makeover'.
This book is designed for everyone. People will all levels of income and all age groups.
2.You're So Money: Live Rich, Even When You're Not
Author: Farnoosh Torabi
This book is one of the greatest work of Farnoosh Torabi. She breaks down the nuances of finance and makes budgeting sound like cakewalk
The author focuses on prioritizing one's expenses according to what they want the most.
She also calls for readers to not be frugal! This witty book asks its readers to enjoy life. Torabi recommends budgeting for luxurious items
The book is majorly targeted towards youngsters with the motto, "Live beyond your means but spend within them."
3. I Will Teach You to Be Rich
Author: Ramit Sethi
Ramit Sethi's 6-week personal finance program for 20 to 35 year olds is a book which all you millennials should read.
This book revolves around the four pillars of personal finance – banking, saving, investing and budgeting. It also focuses on wealth building ideas for personal entrepreneurship.
The author focuses on using an automated solution to manage one's money. Automation in investing and saving can help overcome psychological barriers and laziness.
The book also focuses on spending extravagantly on the things that one loves, and cut costs mercilessly on the things one doesn't!
4.Rich Dad Poor Dad
Author: Robert Kiyosaki and Sharon Lechter
For a newcomer in the personal finance world, this classic of 1997 by Robert Kiyosaki and Sharon Lechter comes very handy.
The author compares his two dads and how both of them had two very different views on money and wealth.
He encourages readers to stop working, just so that they can earn money. He wants readers to start working to learn. This book sheds light on the notion that people can think about money in the way his rich dad did and build wealth along the way.
This book covers every possible parable about personal finance
5.The Millionaire Next Door
Author: Thomas Stanley and William Danko
This bestseller by Thomas Stanley and William Danko shows how intelligent investors invest.
It throws light on their philosophies and essentially focuses on how hotshot investors do things differently and accumulate wealth.
The idea infact is to think different, but not necessarily think big.
According to the author, most rich people avoid conspicuous display of wealth and choose to live well below their standard. This allows them to build wealth over time.
This book again focuses on discrediting the thought that millionaires always have luxurious cars, a vault full of jewelry and mansions across the world. This great piece of work is especially for those who are easily enticed by material goods.
6.Your Money or Your Life
Author: Vicki Robin
Author Vicki Robin in this book focuses on a person's emotional response and how one thinks about money. This gives a diligent 9 step approach to financial independence.
The purpose of this book is to transform one's relationship with money.
On the contrary, the relationship with money is reflected in the sense of satisfaction and fulfillment that one can get from one's connection to one's family, community and planet.
Overall, the book expresses the idea that cheap is better and living frugally will make you much more happier.
7.The Little Book of Common Sense
Author: John C. Bogle
This book comes from the founder John C. Bogle of the Vanguard Group, the largest ETF company across the globe.
The book focuses on stock picking techniques and the basics of investing.
The author also focuses on index investing. The book deals a technical outlook, when it comes to investing.
It is filled with in-depth insights and practical advice, which will show how to incorporate proven investment strategy into your portfolio.
8.The One-Page Financial Plan
Author: Carl Richards
The author Carl Richards beautifully showcases how behavior determines whether someone will succeed financially or not, which stock they can pick and how much they can earn.
The book focuses on not striving for financial perfection and instead committing to a process of guessing and making an adjustment when things go off track.
This book is targeted for audience of all ages, as it simplifies the complex financial planning process.
9.You Need a Budget
Author: Jesse Meacham
This is a must-read book on budgeting by Jesse Meacham.
The book shows how one can get out of debt and snap out from a life, living from paycheck to paycheck
The process described in the book allows one to live a bit more freely and takes away concerns that comes with being short of cash
Author's proven method of four, simple rule aims to transform money management from a paralyzing burden to a powerful tool, putting one in total control of one's life.
10. The Motley Fool. You Have More Than You Think
Author: David Gardner and Tom Gardner
This New York Times' bestseller by David Gardner and Tom Gardner aims at taking control of personal finance. This book provides a guide for anyone trying to balance lifestyle aspirations and financial realities.
This book has a humorous twist to it and it presents a light-hearted approach that convinces the reader investing is not that hard. In fact, it can be achieved by just using common sense!
Conclusion
These books provide a good knowledge base for beginners in investing and budgeting.
If you want to start investing/saving and are not sure from where to start, then these 10 books are perfect for you!
So headover to your nearest bookstore/e-store and buy the book which appealed to you significantly. Also, let us know how you felt about the books or if you have any other book in mind.
Happy Investing!!
Disclaimer: The views expressed in this post are that of the author and not those of Groww