PPF Balance – How to check PPF account balance online & offline
PPF or Public Provident Fund is a savings-cum-tax saving investment scheme introduced in the year 1968, by the National Savings Institute of India's Ministry of Finance.
The foremost aim of the scheme is to mobilise small savings from an individuals' income and in turn invest it into a scheme that provides guaranteed returns and tax benefits under Income Tax Act, 1961.
The interest accumulated in PPF enables individuals to build a savings corpus that can help to cover their expenses post-retirement.
However, due to the nature of this investment, it is crucial for individuals to check their PPF account and keep track of their PPF account balance periodically.
Checking the balance of Public Provident Fund is simple, especially with the newly introduced online facilities.
How can one open a PPF account?
PPF is one of the most lucrative investment options for any individual looking for safe investment options to earn guaranteed returns. It has a maturity lock-in period of 15 years and allows individuals to start investing with a nominal amount of Rs. 500.
A Public Provident Fund account can be opened with nationalised banks like Punjab National Bank, SBI, etc. or with an individual's local Post Office.
Nowadays, private banks like Axis Bank, HDFC, ICICI, etc. have also facilitated opening PPF account with them. Individuals can avail benefits offered by this fund by submitting the application form with requisite details at any of the above mentioned institutions, along with the required documents.

By doing this, individuals can easily proceed to invest a prescribed amount and open their account.
They will then be eligible to avail an interest at the rate of 7.9% per annum (August 2019) on their deposited amount, compounded annually.
Following is a table illustrating the applicable interest rates on PPF for each quarter from FT 2018-19 –
| | | | | |
| --- | --- | --- | --- | --- |
| Quarter | Q3 of FY 2018-19 | Q4 of FY 2018-19 | Q1 of FY 2019-20 | Q2 of FY 2019-20 |
| Rate of interest | 7.6% | 7.6% | 8.0% | 7.9% |
To keep track of interest accumulated on their PPF account it is crucial for the concerned person to conduct a PPF balance check, at least once a year.
Reasons to check PPF account balance –
Individuals are imparted with several crucial information when they conduct a routine check of their PPF balance. Some of them include –
Keeping track of the balance in PPF account allows individuals to learn about the interest earned on their investment each year. This PPF interest rate prescribed by the Finance Ministry is subject to change quarterly, each year. Thus, the interest earned on the deposit does not remain unchanged throughout the investment tenure. This interest earned is credited to an individual's PPF account after each financial year.
Checking the balance periodically allows individuals to gauge the corpus they will acquire at the time of their account's maturity.
PPF accounts allow partial withdrawal of funds after the 5th year of investment. Thus, if an individual chooses to withdraw funds from the PPF partially after the completion of the requisite tenure, they will have a clear idea about how much they can withdraw, by keeping track of the account balance.
Individuals with PPF accounts can choose to avail a collateral-free loan against the available balance to cover any financial liability. This loan is available to the account holder between the 3rd and 5th year of its tenure. Individuals are eligible to avail an amount equivalent to 25% of the available balance in the 2nd year, which precedes the loan application year. To know the quantum of advance they can avail as a loan, individuals will need to keep track of their PPF account balance.
How to check PPF balance?
Individuals can avail the facility of checking their PPF account balance both online and offline. They can check their account balance by visiting the respective post office.
Additionally, since individuals living in remote areas of the country with limited access to banks and associated facilities often avail the services of their post office to open PPF accounts.
How to check PPF account balance online?
Making use of a bank's online facilities is the most convenient way to check one's account balance. These online facilities are available 24×7 and have streamlined the process of checking account balance to make it more efficient.
However, individuals should note that the service to check PPF balance online is available for only those who have opened their PPF accounts at a bank. Additionally, they also need to link their previously existing savings account with the bank to the PPF account, to avail the facility of checking PPF balance online.
Following is the process to check account balance online –
Individuals should ensure that they have activated the internet banking facilities for their linked bank account.
They will then have to log in to the PPF account portal of their respective bank using their username and password.
After logging in, they will find the details related to their PPF account and savings accounts.
Individuals need to select the PPF account tab and can easily check their account balance from there.
Through this online facility, people can also avail the facility of checking up to ten of their latest PPF account transactions.
Additionally, they can also view all the particulars of their inactive, matured, closed and old PPF accounts under the same bank through the same online account.
How to check account balance for PPF Offline?
To check their PPF account status offline, individuals have to visit the nearest branch of the bank through which they have opened their account. But before doing so, there are a few pertinent details that need taking care of. These are –
Whenever anyone opens a PPF account with a bank, they are provided with a passbook. This passbook has all the details regarding one's PPF account number, PPF account balance, bank branch details, account transactions, etc.
A person can get his or her passbook updated from their nearest bank branch while enquiring about their account balance.
Once the passbook is updated, it will reflect the details of the individual's PPF account transactions and his or her current account balance.
To make the process simpler, many banks have introduced the facility of updating passbooks automatically through banking kiosks. This facility is available 24×7 to make it convenient for individuals to check their account balance offline.
How to Check PPF Account Balance through the Post Office?
Individuals residing in remote areas of the country without proper banking facilities can check their PPF account balance from the post office with which they have opened their account.
The process of checking the account balance from post office also includes updating the passbook which they have been provided with.
What are the Options Available to Individuals on their PPF's Maturity?
Another important reason for individuals to check their account balance is to formulate financial plans for the future.
Based on their accumulated account balance, individuals can choose to avail the following options after their account reaches maturity –
Withdraw the entire deposited amount along with accumulated interest.
Extend their PPF account tenure without any additional contribution after its maturity at the end of 15 years. With this option, individuals don't need to add in any additional amount on their existing corpus.
Also, under PPF rules 2019, this is the default treatment of an account if an individual does not choose to take any action regarding it.
With this option, a person can withdraw any amount from their account as long as they do it once in each financial year. The remaining amount accumulates interest at the applicable rate.
Extend their PPF account with a contribution after the initial tenure of 15 years is over. With this third option, individuals can choose to extend their account by adding to the existing amount.
To avail of this option, they have to submit Form H with the bank where they have their PPF account. In this case, individuals can choose to withdraw up to 60% of their existing PPF amount within the time of an extension.
A person can choose to extend his/her PPF tenure with blocks of 5 years at a time. In the meantime, they can track the amount accumulating in their account through regular checks on their PPF balance online or offline.
How Can One Build a Good Corpus in their PPF Account?
To increase their savings corpus, individuals can adopt the following methods for their PPF –
One can increase the corpus in their PPF account by investing regularly. They can also opt for auto-debit facilities from their bank to transfer their funds regularly from their bank's savings account directly to PPF.
Also, they can make the deposit right at the onset of each financial year to expand their savings corpus with maximum interest earnings.
A person following the above procedures can easily accumulate substantial savings in their PPF account. However, it is best to keep track of the PPF account balance to maximise on their savings.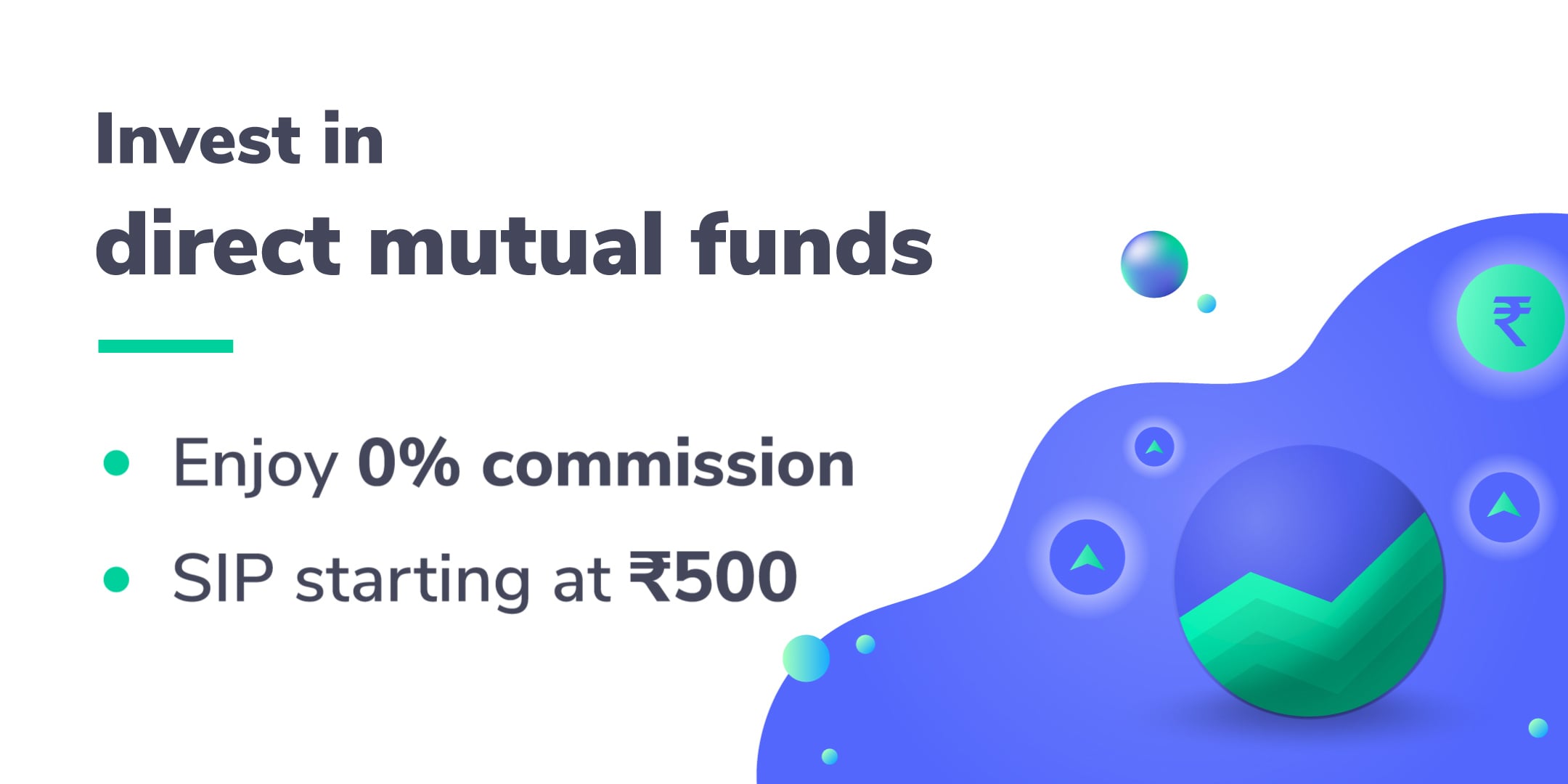 ---