If you have the knowledge, let others light their candles in it.
~ Margaret Fuller
Groww Fairplay Award
Recognizing Transparency
The Fair Play Award is a recognition of exemplariness in the knowledge provided by the participant to their audience. It is presented to the participants for scoring the cutoff points while completing any task. Points are given in respect to different criterions like transparency, unbiasedness etc. The participant must fulfil these criteria to become eligible for this award. This is considered as a respect & transparency of the participant towards their audience.
Groww Fairplay Award – Season 2
"You have to stay true to your heritage; that's what your brand is about." – Alice Temperley.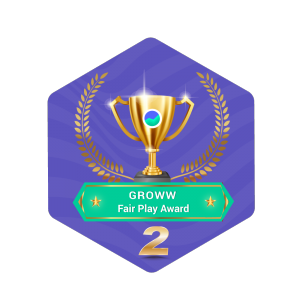 We're back with Groww Fairplay Awards- Season 2! And this year we've scaled the competition a notch higher.
If you are a content creator and want to be the next finance guru, send in your entries and stand a chance to win some incredible prizes.
Things to keep in mind:
1.Any content creator can participate
2.The video must be related to mutual fund investing
3.The video must contain genuine, unplagiarized content which can be beneficial to users
4.The Groww App must feature in the video
5. The last date to submit your entries is on 31st March
Season 1 – A Grand Success
A lot of us find finance hard. Primarily because we think it's complicated!
The Groww Fairplay Award was launched to bring forth content which is easy for retail investors like us to understand.
And that's why we decided that the platform should be open to bloggers across the country.
After we launched season 1, we garnered several entries from content creators across the country.
The response was overwhelming and after analyzing videos for over a month, our experts narrowed down on 4 people, out of which one was declared the 'Grand Winner'.
All the 4 participants had exceptional content, and we wish them luck on their journey as YouTubers!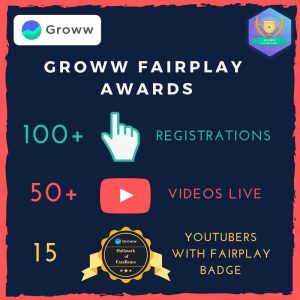 Grand Winner of Season – 1
Ankit Yadav, aka, Market Maestro bagged the title of Grand Winner. His video on mutual fund investing was fresh, insightful and simple to understand! He won One Plus 6T mobile, along with official certificates and shields from Groww
Ankit Yadav | Market Maestroo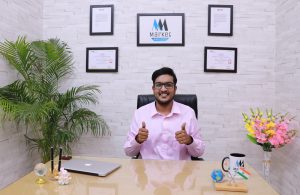 The Indian Fever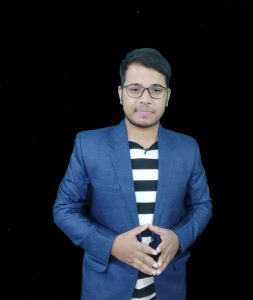 Investor Ji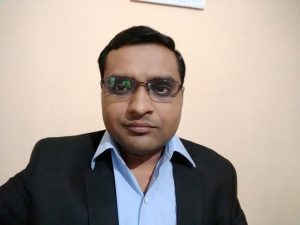 Online Support Raj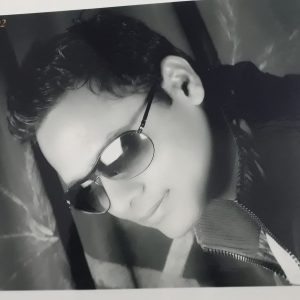 About Fairplay Awards
Jeff Bezos once said
"Your brand is what other people say about you when you're not in the room.
Most of the 'financial advisors' or 'investment experts' would give tips around investing money and/or generating income. But the thing that everyone is missing out here is "transparency." Every day a common man gets bombarded with loads of promotional content, offers and schemes. These ads not only create a resistance in the mind of the investor, but it also confuses him more regarding the right kind of investment. So, the 'relevant content' is still missing out from the picture.
Groww is trying to solve the problem with this platform. It is time that now we should have proper information which actually helps the investors towards better investing. Only a clear picture of the market, with genuine advice. Advisors, influencers who are being truthful with the content and are not biased towards any particular mutual fund or scheme would be the flag bearers here. This platform will open the gates for better knowledge of investing.
What is Groww Fair Play Award??
Recognition of individuals who have been sharing unbiased information regarding investments
Encourage Relevant Content
Recognizing Unbiased Creators
The Groww Fair Play Award is an official recognition of individuals who have been sharing unbiased information regarding investments. This is to promote the flow of genuine and relevant information to investors. The influencers (content creators) would be sharing their knowledge and opinions on different kind of investments. Groww community, Investment Experts and Users would be the key reviewers who will be rating out the content presented by these influencers.   
Fair play points would be given out to these influencers, based on the following criterion :
Relevant Content

Unbiased Content

Genuine Content
Why Groww Fair Play Award?
To share the accurate and genuine knowledge about Investments in India
With the advent of Social Media, there is too much information sharing taking place. It has become a medium to share knowledge with a click. While there is plenty of information available on any and every topic, getting the right information is a task. Due to so much of content creators and social media influencers in the marketplace, unfortunately, the main idea of content has been commercialised. These creators create clickbait content and limit their content to the number of views, likes, shares and comments only.
We decided to do things differently. We are focussing to get the relevant, transparent and accurate content for users. It is as difficult as finding a needle in the haystack but definitely not impossible. We have introduced "Groww Fair Play Award" for these influencers & content creators which would enable us to create a filter for the genuine content.
As a viewer or investor, "Groww Fair Play Award" will help you select the right and genuine content creators. You will become an expert in reviewing the content along with other Investment Experts and Groww review team. And you just have to give a thumbs up to the right content. The rating provided by you would be checked for its genuineness and unbiasedness.  
With Groww Fair Play Award, we are envisioning a better future for India and its investors. We wish that every investor invests in the right place and for that, he needs to have the right knowledge. Groww Fair Play Award is actually a system which will encourage the creation of right content. Only the accurate knowledge will survive and this system will enable the flow of accurate knowledge. This definitely changes the knowledge about Mutual Funds in India.
Who can participate in Groww Fair Play Award?
Everyone can, No Bar!
To Join as an Influencer/Content Creator:
You must be a social media influencer
The content produced should be relevant and informative to viewers
The content must be unplagiarized and unbiased
The video should be based on investing/mutual funds
Through the video, you must convince viewers to install the Groww App
How to participate in Groww Fair Play Award?
Participate and win big!
1. Register and Create a Video
Promote the flow of genuine and relevant information to investor
Pick up a topic of your interest or expertise
Make a video explaining about a particular situation or giving a solution to a problem.
In case, you have other thoughts then you can make a video on that too!
Edit the video and make it upload ready and share with us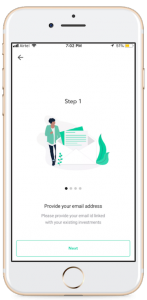 As an influencer, if you want the world to know that you really possess the subject knowledge and you are a firm believer of knowledge sharing, then this platform is for you.
No clickbait content, no beating around the bush but only relevant and to the point content.
And the best part is, you will get recognized for your efforts. You will be awarded for the contribution you would be doing on this platform.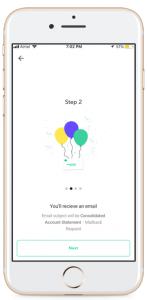 3. Reviewed by Groww experts
Registered panel of Groww experts will review every video submitted.
Experts is someone with good knowledge of investments/market and are genuine in reviewing the creators
Providing unbiased rating with actively engaging with the upcoming content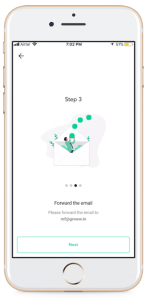 Hurray! How good it would be to get awarded for transparency?
Here's your chance.
Top 100 people will win prizes worth 1 Lac!
What are you waiting for?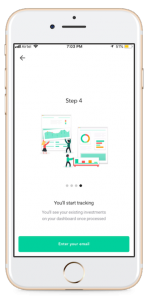 Youtubers on Groww Fair Play Awards
Groww in News
Switch to Direct Mutual Funds

FAQ
Who can Participate?
Groww Fair Play Award is only and one of its kind competition where content creators can share their knowledge around investments, mutual funds and financial advice on any platform. The content you create can be submitted for review and if qualified you will receive a Groww Fair Play Award badge which you can use on your content.

What is Groww Fair Play badge?
Groww Fair Play Badge will be awarded to all the creators who are qualified to participate in the competition. Once you get your own Groww Fair Play Badge you will be awarded on the basis of total Viewership which you have received.
How to Participate in Groww Fair Play Award?
The only criterion for participation is around one's eligibility to produce the relevant content. Firstly you have to register yourself:
Go to the Participate section of the website
This will lead you to a Google Form link. Fill that form with the required details
You need to register yourself as a participant here
Please add the links of any kind of related work that you have done (Blog, YouTube Video, Quora page etc.)
How to submit my entry for the award?
Go to the website's Submit Entries section or you can click here
This will lead you to a Google Form link where you need to fill in your details. These details would include your basic contact information and link for the video. Copy the share link from Google Drive or Dropbox and paste it in the form. Submit the Form!
Once you submit the form, we would review it within 24 hours.
I am not an expert, Can I create a video too?
It is time to share your knowledge with the world.
Groww is providing every content creator/influencer a chance to be heard. No clickbait content but only the genuine one. We are focusing on providing relevant and simple content. Hence we invite all content creators with the passion for sharing knowledge to participate and contribute to the pool of information. Join us in creating awareness about investments and mutual funds in India. Be part of the movement!
If you are not a content creator or investment expert, then why should you come to this platform?
Through the badge, an individual or an active investor can learn details of investing without the fear of information being in-correct or misleading. Any viewer or investor coming to the platform will also be able to evaluate the content. Our aim is to clean any bad information from the internet which is not helping the serious investor.
I have registered but I have not received any information?
We promise we will reach out to you as soon as 48 hours. Sometimes, due to huge entries it may not be possible to clear all registrations. Please be patient, you will receive the confirmation soon.
My video is rejected, Can I create another video and submit?
Yes, we are more than happy that you want to participate and have realized what kind of content is actually required. You can submit as many videos/blogs you want.
Make sure you realize why you are rejected.
Groww is the simplest and the most transparent platform for investors.
Groww is led by a team with deep experience in technology and finance. Groww is backed by renowned investors who have built successful internet and finance companies.