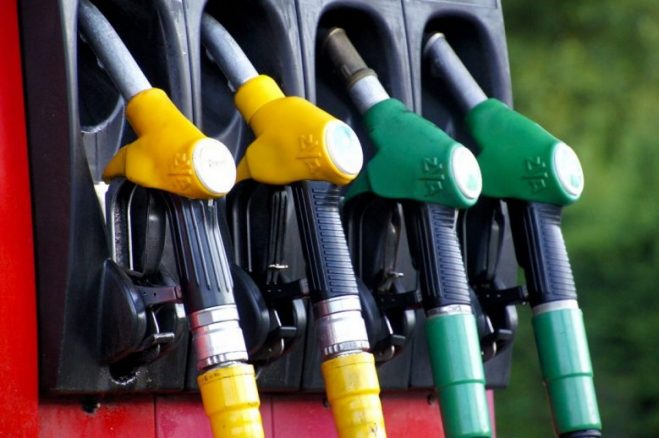 Petrol, diesel prices witnessed a sharp decline today across all the major cities of India making it the second day in a row of price cuts. Petrol prices were cut by 22 paise per litre and diesel prices marked a downfall of 20 paise per litre. Overall, it is the fifth consecutive day of fuel price slash. The impact of coronavirus on the global economy is now felt across different parts of the world.
Worldwide, the price of Brent Crude had gone down to below $50 on Saturday as investors sold in all sectors on a day of record stock market crashes. Brent Crude prices have been at their lowest levels since 2018 after a decline in consumption in China was seen as the reason behind crude prices dropping in early February. Fuel prices in India have been seeing a sharp decline in prices for the last one week due to falling global crude oil prices amid fears of a Coronavirus widespread.
As per the data from Indian Oil Corporation, petrol rates across various major cities of India were:
| | | |
| --- | --- | --- |
| City | Petrol Price per litre | Diesel Price per litre |
| Delhi | Rs.71.71 | Rs.64.30 |
| Mumbai | Rs.77.40 | Rs.67.34 |
| Chennai | Rs.74.51 | Rs.67.86 |
| Bengaluru | Rs.74.17 | Rs.66.50 |
| Kolkata | Rs.74.38 | Rs.66.63 |
The retail prices of fuel depend on two factors, viz. the international crude oil prices and the Rupee-US dollar exchange rate. India imports almost 80% of crude requirements. The petrol prices price in Delhi is the lowest in six months, on the other hand, diesel prices were the lowest in eight months.
How the Coronavirus Outbreak is Impacting the Global Economy?
With more than 85,000 confirmed cases of coronavirus across the globe, the World Health Organization has issued the highest-possible alert as fears compound that a global pandemic could be emerging.
In an attempt to drive prices up, Saudi Arabia has reportedly asked members of the OPEC (Organization of the Petroleum Exporting Countries) of oil producing nations to cut production by 1 million barrels per day; more than the 600,000 barrels per day as was proposed last month, based on the grounds that the virus outbreak will hit oil demand badly.