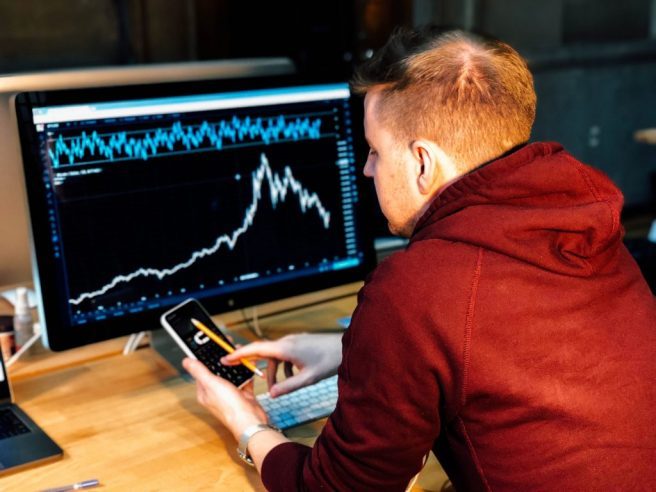 "Beta, ek FD karlo"
If you are an Indian, you have probably heard this phrase a number of times.
But has any of us tried to introspect, why Indians are OBSESSED with fixed deposits?
In India, when it comes to investments or saving, over a quarter of households prefer fixed deposits over any other thing and only a handful of them are comfortable with the capital market (be it mutual funds or stocks).
When it comes to the priority of investment instruments, in India typically insurance policies, real estate and gold are the preferred investment instrument after fixed deposits, in the order of preference.
Current day investment instruments like mutual funds get no position in the top five investment preferences in India and equities for that matter is placed even after mutual funds.
If we speak geographically, rural households remain unaware of the mutual funds, and their participation level remains dismal.
However, when asked about bank accounts and traditional investment instruments, the majority have some investment in each of them.
Why such behavior?
We believe it is primarily due to mental accounting.
Let us understand it explicitly with an example.
An individual 'A' had a personal loan of Rs 10 lakh at a 12.5% interest rate for five years. He also had a fixed deposit of Rs 10 lakh at a 6.5% interest rate for five years.
While the fixed deposit fetched him Rs 6281.57 monthly, he paid Rs. 5577.78 as interest on the personal loan.
Net-net, he suffered a negative cash outflow after adjusting for inflation.
This outflow is despite having sufficient liquidity to meet expenses.
The reason is that of mental accounting. Typically, we do not pay much heed to the effective return in any transaction.
In today's day, every banker would get around 2-3 FD applications daily against hardly one application for a mutual fund. Despite low returns, FDs continue to remain ahead of funds because of the following reasons –
Availability of Credit on Deposit
While investing in FD, you also get the flexibility of taking credit on the same. Credit instruments such as – credit cards, overdrafts, loan against FDs are some of the products offered by banks.
In credit card and loans against FD, while you are offered loans from 85%-100% of the FD amount, the overdraft facility provide loan higher than the FD amount.
On the other hand, when you invest in mutual funds or stocks for that matter, you typically do not get loans because these are not considered as security by all banks.
Even if you are offered loans against pledging of shares, the loan value is hardly 50% of the current value of the stock and process of availing the same is pretty cumbersome.
Easy entry and exit
Typically, it takes only a day to open a fixed deposit or any other deposit for that matter. Similarly, at the time of maturity or even pre-maturity (upon request), it takes hardly a day's time to get money.
These days with mobile banking, the facility of pre-closure of FDs has become nearly instant.
On the other hand, in case of mutual funds, it takes nearly two days time to get the allotment at the time of investment or to get the amount credited in the bank account at the time of redemption.
Also, if mutual funds are exited before one year, there is an exit load that is charged which is not the case with FDs. Thus, FDs get an edge over MFs in case of an emergency.
Security
In India, the middle-income group tends to look for assurance more than capital appreciation with some degree of risk involved.
Thus, people opt for fixed deposits despite low returns. While liquid funds offer marginally higher rates with a similar degree of uncertainty as FDs, but people tend to have a mindset that every class of funds (be it liquid or debt or equity) come with a higher degree of risk.
The Traditional Way of Financial Planning
India has remained an impoverished nation. This statement may not be right currently, but two-three decades ago, financial planning was done taking into account income and expenses and net income and savings.
The savings culture was not prevalent, and people used to save the leftover money after covering expenses in jewelry and fixed deposits. Savings was never considered as an essential monthly expenditure.
Low Awareness
Bank deposits are easier to understand and operate.
Thus, an investor who is looking to save some money for the first time will automatically go towards these instruments. A layman does not understand the jargon associated with a fund such as equity, debt, net asset value, and the likes.
To conclude, we believe India the Indian mindset has remained traditional because that's the belief that has been passed on over generations.
However, with changing technology, government reforms, regulatory support, and the likes, a gradual shift has started to take place.
Particularly after demonetization, the fund industry has proliferated, and we believe this is just the beginning, and we have a long way to go.
People have adapted well to the Equity Linked Savings Scheme and National Pension Scheme and have moved away from regular Public Provident Fund for tax planning.
Gradually, we shall see the masses come forward for investing in equities and mutual funds for the common purpose as well, and that is when we would look at the deposits taking a back foot.
Wrapping it Up
Fixed Deposits have become like an age-old tradition that most Indians believe is the right way to go about. But that is not true!
Today, one can invest in instruments which will fetch better returns than FD and these investments are secured as well. So think wisely. Invest. Groww.
Happy Investing!
Disclaimer: The views expressed in this post are that of the author and not those of Groww