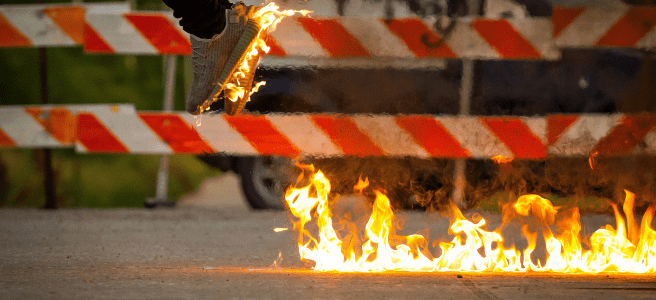 If you have invested in Tata Digital Fund or keep track of the investment world, you are probably aware of the exceptional returns Tata Digital India fund has given in the past year.
This week we will discuss about a fund which has given tremendous returns at a time when the markets have been extremely volatile.
We will discuss about the fund, specify its details, provide reasons as to why it is providing high returns and lastly, how the fund is risky for an individual investor.
Tata Digital Fund – Direct – Growth as the name suggests operates and invests the funds in Information Technology companies.
Key Details
| | |
| --- | --- |
| Launch Date | 28/12/2015 |
| NAV (As on 17th September 2018) | 16.5 |
| Plan Type | Direct |
| Managing Fund House | Tata Mutual Fund |
| Ratings of Groww | 4 Star |
| AUM (Size) | 197 crores |
| Riskometer | High |
| Minimum SIP | 500 |
| Performance w.r.t. its benchmark | Beaten its benchmark NIFTY IT TRI |
| Age of the fund | 3 years old |
| Expense Ratio | 1.14% |
| Exit Load | Exit Load is 0.25% if redeemed between 0 to 3 Months |
| Type | Open Ended |
| Fund Manager | Danesh Mistry |
Past performance
| | |
| --- | --- |
| 1 Year | 64.2% |
| 3 Years | NA |
| 5 Years | NA |
One can see and question as to how the returns provided by the fund have been so exceptional in the past year even when the markets have been volatile due to the depreciation of rupee (breaching the level of 73/dollar), increase in oil prices and issues relating to trade war.
The answer to this question lies in the nature and kind of companies that Tata Digital Fund has invested in.
 Top 10 holdings
| | | | | |
| --- | --- | --- | --- | --- |
| Name | % of Assets | Sector | Instrument | Rating/Size |
| Infosys Ltd. | 27.1% | IT | Equity | Large Cap |
| Tata Consultancy Services Ltd. | 14.5% | IT | Equity | Large Cap |
| Tech Mahindra Ltd. | 7.7% | IT | Equity | Large Cap |
| NIIT Technologies Ltd. | 7.4% | IT | Equity | Mid Cap |
| Tata Elxsi Ltd. | 7.3% | IT | Equity | Mid Cap |
| Persistent Systems Ltd. | 6.0% | IT | Equity | Mid Cap |
| Repo | 4.9% | Current Assets | Equity | – |
| Oracle Financial Services Ltd. | 4.4% | IT | Equity | Large Cap |
| Cyient Ltd. | 4.3% | IT | Equity | Mid Cap |
| L&T Technology Services Ltd. | 3.9% | IT | Equity | Mid Cap |
Stated Asset Allocation
| | | |
| --- | --- | --- |
| Assets | Minimum (%) | Maximum (%) |
| Equity | 80% | 100% |
| Debt | 0% | 20% |
| Others | 0% | 20% |
Most companies mentioned above have majority of their revenue coming in dollars.
Geography wise revenue of the top four holdings (comprising more than 50% of the total portfolio holdings) are as follows
| | |
| --- | --- |
| Company Name | Percentage of revenue from Americas |
| Infosys | 60.4% |
| Tata Consultancy Services (TCS) | 53.7% |
| Tech Mahindra | 46% |
| NIIT Technologies | 49% |
Note: All figures have been taken from the latest annual report (FY 2017-18) of respective companies
And as rupee has depreciated by more than 13% this calendar year, the revenue for these IT companies (each dollar earned abroad will fetch more rupees) has increased manifold.
As per a recent report by Elara Capital, industry benchmarks estimate that 100 basis points deprecation in the Indian currency against the dollar will improve margins by 20-25 basis points.
The report also states that with every 1% depreciation in rupee there is an equivalent impact of 0.7% in the revenue of Infosys and TCS.
We have seen that the free fall of rupee this calendar year is mainly driven by two factors.
Why has the rupee declined?
1.Increase in federal rate
This actually draws the interest of various foreign fund houses, which then transfer their holdings from emerging market economies to the United States, mainly because of safe investments and inflation-adjusted returns.
2.Oil Prices
As India is a major importer of oil (around 80% of the oil is imported) and as oil prices have seen an upswing lately, the import bill for India has increased.
This actually has a negative impact on foreign investors and therefore, they start questioning the robustness of the macro-economic fundamentals of a country.
And eventually, they withdraw their funds and employ them in other risk-free asset classes (i.e. US Treasury bonds)
All these factors have led the rupee to depreciate against the dollar and thereby, these companies have flourished.
Why investing in the fund is a risky affair?
Now that we have looked into why the fund has been generating greater alpha for investors, let us look at the other side of the coin and delve deeper into why investing in this fund is a risky affair.
1.Not suitable for new investors
There is a famous adage which says, "Don't put all your eggs in one basket".
Tata Digital Fund, being a sectoral fund invests only in stocks of IT companies. Therefore, for a low-ticket retail investor, employing his/her money in this fund might be a risky affair as the markets can turn haywire any time.
This type of risk which the fund faces is known as concentration risk.
(Concentration risk is the risk of losses that may occur from having a large portion of someone's holdings in a particular investment, asset class or particular market sector or segments relative to the overall portfolio of the investor)
2.The rupee may appreciate
As the rupee is weak and expected to be weaker, given the stance of federal and oil prices, there are still several ways in which the government can undertake the decline of rupee.
Such motives have been in the talks for the last few days.
Some of these ways are issue of NRI bonds to attract dollars, increasing the repo rate (RBI has already hiked the interest rate twice this year to tame inflation and also to attract foreign investment in debt markets), selling dollars in the market (being already undertaken by the Central Bank).
3.Depends entirely on how the IT sector is performing
The investor should also gauge the performance of companies based on fundamentals and how the company is performing in general.
The investor should not take into account other factors that influence the earnings (i.e. as the USD/INR exchange rate is not in the hands of the company, one should also look the performance of the company negating such factors).
In this regard, we can see the performance of Infosys (forming 27.1% of the total assets of Tata Digital Fund).
The company is struggling to sell two of its acquisitions namely Panaya (An Israeli Software Company) and Skava.
The investment in Panaya for Infosys has been discounted by around 59% from its actual buying price.
One should not forget the corporate governance issue the company was dealing with before appointment of the new CEO, Mr. Salil Parekh.
However, as on entity, Infosys has been robust and has provided shareholders with high returns since its inception.
Conclusion
With the high risk associated with this fund, one can also expect to get a higher return. Therefore, this fund will be suitable for people:
1.Who are already invested in equity mutual funds and want to diversify their portfolio to include IT stocks;
2.The investors who have a higher risk appetite and can wait for a longer time may also want to invest in this fund, given the free fall rupee has seen this year.
Happy Investing!
Disclaimer: The views expressed in this post are that of the author and not those of Groww