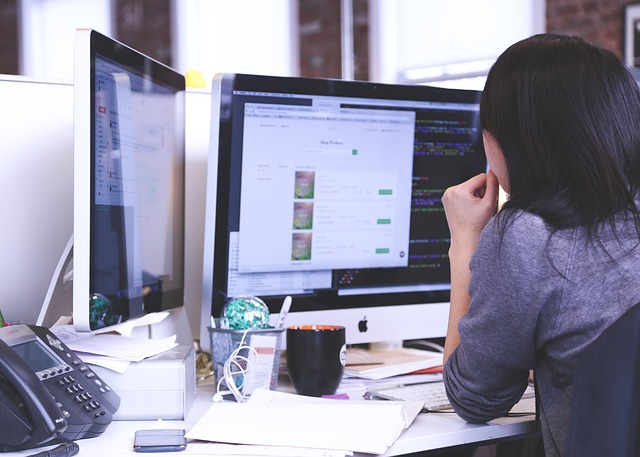 Two friends discussing trading in the stock market.
Ram: Hey! I don't understand why I lose so much money in Intraday Trading?
Shyam: Well! If you were using the concept of cover order at least you would limit your losses!
This blog is for traders like Ram who want to minimize their losses in Intraday trading using a concept called Cover Order.
So, read on!
What Is Cover Order?
A cover order is simply a market order that is placed along with a stop-loss order. You can use cover orders in case of long trades as well as in case of short trades.
Cover order facilitates traders to place two opposite orders for the same scrip, at the same time.
The first order of buy/sell being the market order, and
The second order is a stop-loss order where you have to enter the limit and trigger price. This order will be an opposite order to the first order (i.e, the second order will be buy order if the first order is a sell order and vice versa)
As a trader, place the stop-loss order at the same time while taking a position, the risk automatically reduces and as the risk reduces, the margin requirement also automatically reduces.
For Example,
A trader places a buy cover order to buys 100 Reliance Industries Ltd. Shares.
In this, the first order will be a market order and will get executed at the market price (say Rs. 1,340).
The second order will be sell limit stop-loss order where the trigger price should be within trigger range, as shown in the order screen.
The cover order (i.e SELL order) will be placed together, with a trigger price of Rs.1,280 and limit price of Rs.1,260
How Does Cover Order Work?
In your trading account, the system will place two orders simultaneously: market order and stop-loss order which would only get triggered at the specified stop-loss trigger price.
When the trigger price is hit, the stop-loss order gets executed as a market order.
Once the cover order is placed, the stop-loss order cannot be canceled as it will make the entire concept of cover order invalid.
Cover orders can be placed only during regular market timings and can be placed during the pre-open market session (9:00 am – 9:15 am) only for equity and post-market session (3:40 pm – 4:00 pm) for equity and Futures & Options (F&O).
All cover orders are Intraday orders by default, these orders will be automatically squared off around 3:15 pm for NSE Equity and NSE F&O, around 4:45 pm for NSE Currency and around 11:30 pm for MCX Commodity segment.
So, an Intraday trade using Cover Order can be done on Equity, F&O, Currency, and Commodity.
Benefits of Using a Cover Order Concept
Here are a few of the top reasons to use cover order concept:
1. Limited Risk
Due to the inherent way of how cover orders work in the stock market, they help traders minimize downside risks and provide better control over risk management.
2. Automation
As cover order comes with a stop-loss order, selling/buying of stocks will be automatically triggered in case stock touches a pre-determined price. Hence, you do not need to monitor your portfolio all the time.
3. Balancing 'Risk and Reward'
It is really important to maintain risk and reward while trading in the stock market. In order to earn a specific reward, you should be stubborn that you will take only handle a fixed amount of risk.
For example, you can define that you will take only 10%, 20% or 30% risk for getting that much profit and a stop loss helps you maintain your 'risk and reward'.
4. Promotes Discipline
It is really important for a trader to detach himself/herself from market emotions.
While placing an initial order under this concept, traders have to compulsorily place a stop-loss order within a specified range from where he/she is entering the stock/contract and cannot cancel such order.
It helps them to stick to their financial plan/strategy and promotes disciplined trading.
The Bottom Line
A Cover Order concept is an advanced tool for intraday traders order that helps them minimize their losses/risks by safeguarding themselves from unexpected market movements.
Happy Investing!
Disclaimer: The views expressed in this post are that of the author and not those of Groww