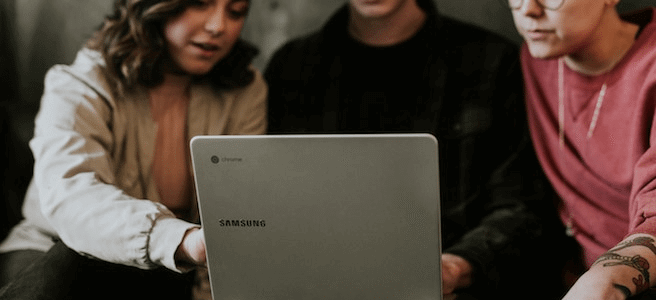 Demat account is the popular short form for 'Dematerialized Account'.
Such kind of accounts hold all the purchased shares in an electronic form. It is simply like a bank account; however, it possesses various financial instruments viz. shares, bonds, government securities, mutual funds, and exchange-traded funds (ETFs).
Origin of Demat Account
With the introduction of the depository system in India through Depository Act of 1996, the trading of shares on National Stock Exchange started. These were held in a demat account.
Before that, paper shares used to be issued which was a cumbersome process and was equally troublesome.
Printing of shares was a major challenge, accompanied with issuing it. Moreover, keeping it intact and safe proved to be a difficult task for shareholders. Demat accounts are not mere accounts that hold shares and securities but act as a bank in itself that may hold an unlimited number of shares instead of money and currency.
Why Is it Needed?
The nation adopted the concept of a demat account for storing, sharing, transferring, and trading of shares in an electronic form, hence eliminating the hassle related to shares in hard copies form (read paper form).
Demat accounts marked the beginning of paperless shares, hence changed the dynamics and environment of the share market in the country completely.
You Don't Need Demat Account for Mutual Funds
Mutual fund investment is easily possible without a demat account.
In fact, there is no benefit in holding mutual funds in a demat account.
Many online options like Groww let you invest in mutual funds. All you need is a valid photo ID proof, address proof, PAN card, and an internet banking account. Signing up is completely paperless and takes minutes.
Opening a demat account is much more complicated and requires a lot more formalities and paper-work.
How to Open a Demat Account
An investor has to open a demat account with the depository through a Depository Participant. We will discuss the steps regarding the opening of a demat account in detail. The first step is to approach a depository participant, who is a registered agent of the depository and he must fill an account opening form.
There are two depositories viz. Central Depository Services (India) Limited (CDSL) and National Securities Depository Limited (NDSL). The list of registered depository participants is mentioned on the official website of the depositories. There are some documents which have to be submitted along with the duly filled account opening form. The documents required to open a demat

account are mentioned in the next section.

Once the form along with the required documents is submitted, the account opener has to ink an agreement with the depository participant in the prescribed format laid down by the depository. As an investor, you are entitled to receive a copy of the signed agreement and scheduled charges for your reference.
The depository participant opens an account and issues the Demat Account Number to the account opener. It is also termed as a Beneficial Owner Identification Number.
Documents Required for a Demat Account
The documents required to open a demat account are:
Permanent Account Number (PAN) Card which is mandatory.
Bank Statement of the last three months.
Valid Address Proof
Income Tax Return
Crossed Cheque
Two colored, passport size images
Know Your Customer/Consumer Details
Aadhar Card
Who is a Depository Participant?
Talking of depository first, it is an institution holding a pool of pre-verified shares held in an electronic form. A depository participant is an intermediary between the investor and depository.
A depository participant may be a bank, broker, financial institution, or a custodian acting as an agent of the depository to extend its services to the investors.
Each depository participant is assigned a unique identification number known as DP-ID. The details of the Depository Participants are mentioned on the official websites of the depositories.
It is a simple process which involves some quick steps:
First and foremost, an investor has to fill the delivery instruction slip which is the key component while transferring shares from one demat account to another. Then, you have to fill a target Client ID which is a 16 digit identification number. It is the account number of the account the investor wishes to transfer the shares to.
Further, the investor has to mention International Securities Identification Number (ISIN) which is a 12 digit code unique to different shares and securities. If the investor wishes to transfer the shares to another depository, Inter Depository field in the Delivery Instruction Slip has to be filled. However, if the shares are to be transferred from one demat account to another, operating under the same depository, the option of 'Off Market' has to be selected.
Once Delivery Instruction Slip gets duly filled, it should be submitted with the broker, and never forget to obtain an acknowledgment slip against it.
How Many Demat Accounts Can an Investor Hold?
An investor may hold multiple demat accounts simultaneously and may operate all of them.
The investor may open it with any Depository Participant without any compulsion.
However, it is advisable to have one or only a few demat accounts as handling multiple of them is a major challenge and it mars the efficiency of the operator significantly.
Key Features of a Demat Account
There are some characteristics of a demat account that makes them all the more required for investors. Some of the key features are mentioned here.
Demat Accounts enable the arrangement of consolidation in the situation where an investor holds various folios of a particular company and seeks to consolidate them into a single folio.
Demat Accounts provide the investors the leverage to freeze the account, specific security or particular number of securities for any period of time.
An Investor may have a demat account like a bank account under his/her name, joint names or even multiple accounts. A minor may also open a demat account, however, a guardian should be appointed to operate the account till the former does not reach 18 years.
Are Demat Accounts Transferrable?
A demat account cannot be transferred as the name(s) once mentioned cannot be deleted under any situation. For this purpose, a new demat account has to be opened with the desired names. However, there is an optional facility of 'Power of Attorney', under which the investor may authorize any person to operate the account on his/her behalf.
It can be an individual or broker and/or depository participant who may purchase and/or sell shares on the original account holder's behalf. The power of attorney has to be submitted with Depository Participant and can be revoked at any point in time by the investor.
Are Demat Accounts Chargeable?
The opening of demat accounts carries nominal cost or no cost, depending upon the Depository Participant, however, there are other charges the investor has to pay. The charges include dematerialization and rematerialization of the securities, annual account maintenance, Transaction fee which is applicable on selling of shares. Different Depository Participants have different charges and it can be checked on the websites of Depositories in comparable structure.
Advantages of Demat Accounts
Demat accounts have myriad benefits due to which it has gained grounds in the alleys of stock exchanges across the globe. In India, Securities and Exchange Board of India (SEBI) has made it mandatory for every share trader to hold a demat account.
Talking of the benefits of the demat accounts, it is the easiest and most convenient way to hold various financial securities. Moreover, it enables the immediate transfer of securities and saves the stamp duty on transfer of securities. Further, as it is paperless, it carries a lesser level of risk like bad delivery, spurious securities, thefts among others.
It also reduces the transaction cost. Also, a single demat

account may hold investments in both equity and debt instruments. The best bit is that the trader may use the account from any nook and cranny of the globe.

Demat accounts bring benefits to the listed entities and reduces the cost significantly in terms of printing and distribution, hence it enhances the efficiency manifold.
Bank as a Depository Participant
There are certain significant advantages of having a bank as a depository participant. It allows and facilitates quick processing, accessibility, convenience, and speeds up the online transaction capability of the investors.
Banks credit the demat accounts with purchased shares or credit a savings account with the proceeds of a sale on the third business day. With a mesh of network across India and overseas, banks extend much broader accessibility and operating level when compared with a broker who is in position to extend this efficient and effective bouquet of services.
Points to Remember
A Depository Participant may revise its charges by serving a month's notice. There is no limit to storing of shares in the demat account. Further, no charges are applicable on the closure of the account, however, if it is closed in between of the year, Annual Maintenance Charges are levied upon in proportion based on quarterly charges.
There are no charges for transfer of holdings from one Depository Participant to another in the wake of dissatisfactory services extended by the existing Depository Participant. The shares and securities of the company on the verge of shutting down and the ones not listed with either of the Depositories cannot be dematerialized.
Is Electronic Transaction Mandatory?
As per the guidelines of Securities and Exchange Board of India, all trades have to be settled in dematerialized form only, but the apex body also permits trading of up to 500 shares in physical form.
But yes, if as an investor you wish to buy and sell shares and securities through the stock exchange, demat account is a pre-requisite.
Disadvantages of Demat Accounts
Every coin has to two sides and every object has its pros and cons, and demat accounts are no exception to it. There are some disadvantages of demat accounts which cannot be overlooked.
Trading becomes uncontrollable in case of electronic securities. The capital market regulator has to keep a close tab ensuring that the trading does not have a detrimental impact on the interests of the investors. Further, the role of stockbrokers has to be kept under the constant vigil so that they extend the most sincere and transparent pieces of advice and services to the investors.
The regulatory framework is cumbersome. Some of the regulatory frameworks have to be conformed to include Depositories Act, regulations and the different bye-laws of the depositories. The simplicity of the entire notion goes for a toss as several agreements have to be signed at different levels baffling the investors more often than not. With illiquid shares still in the account, the demat

account cannot be closed which implies that the applicable charges have to be paid as per the schedule.
Conclusion
With digitization touching our lives in every aspect, holding a demat account is a bright idea as it empowers an investor to operate it from any part of the globe. However, the responsibility of the investor does not stop post opening a demat account. She/He must keep a close watch if the depository participant is operating the account on his/her behalf or if she has issued a power of attorney.
Happy Investing!
Disclaimer: The views expressed in this post are of the author and do not represent that of Groww