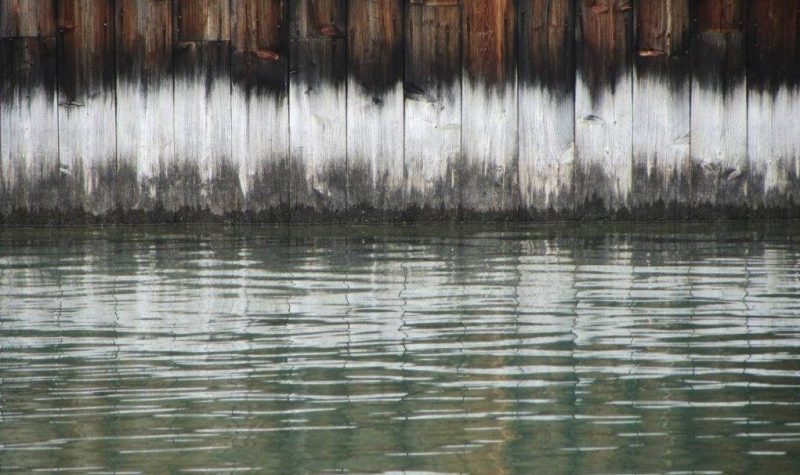 ULIP or United Linked Insurance Plans is considered as one of the turning points of Indian insurance history for it's good and bad. A one of its kind policy that integrates two entirely different form of money saving and earning techniques, ULIP has definitely raised some eyebrows in its existence.
This multifaceted concept has many questions related to its working, returns, risks and much more. Read along to find answers to few of these questions and get inspired to take the right decision.
What is ULIP?
ULIP, just like many LIC plans, is basically a rhetoric combination of insurance and investment. Confused? To put it into simple words the money put in this scheme is divided into two parts; investment and insurance. Some part of the money goes for insurance while the amount left is invested just like mutual funds.  The investors can invest like any other investment over a term of 5-10-15 years to accumulate the requisite units. The investment can be in equity or in debt and depends on the nature of the investor to choose where to put money.
ULIP as investment
ULIP is prima facie for investment. ULIP offers the customer to invest in stocks, mutual funds or bonds. The investment can be in sync with the customer's risk taking ability. The money given for ULIP is divided in such a way that some part goes for insurance while some part goes for investment.
No matter how much luring these options are, the majority of the ULIPS are expensive and the charges deducted are too high. Also since the investment is always subjected to the market fluctuations, ULIP had the same amount of risk as any other investment.
ULIP as Insurance
We all know that ULIP is a blend of investment and insurance. ULIP as an insurance plan is tricky bait and are often considered by a different class of people who are ready to take risks. While traditional insurance plans provide benefits like risk cover, fixed income return, safety and tax benefit and cater to people who have no liking towards risk.
The first ULIP was launched by Unit Trust of India (UTI), with the Government of India opening up the insurance sector to foreign investors in 2001 when ULIP was launched all the insurance agent gave special emphasis on selling this product more and more to the people because of the high commission they made out of it. In September 2010 the new guidelines of ULIP were released and this was a major setback to the agents since the distributor's commission was heavily slashed. From now on, premium policies may carry a commission of 15% in the first year, 7.5% in the second year and 5% from third year onwards. And if policies are purchased online i.e. there is no agent involved, then there will be commission charges which is again a benefit for the customer.
Also if a comparison is made between ULIP and traditional insurance policies then it is more likely that people may not go for ULIP since traditional insurance plans after them value for money and the main problem associated with ULIP is the heavy agent fee.
Some key points for ULIP as insurance to keep in mind before buying are:
ULIP has variable returns which are usually low.
gets a nominal return in long run.
provides protection cover too.
the money for insurance goes through various channels like agent fee, meeting fee, equity mutual fund etc.
does not provide you security against crashes.
good only for long term.
How is ULIP different from Mutual Funds?
Mutual Funds is a pool of money by investors, which is then invested in stocks, bonds and other asset classes by a fund manager.
Many people often confuse ULIP with Mutual Funds or at least their working and structure to be the same. The problem here is that investors compare the two investment products because of their apparent similarity and thus the line between them gets blurred and blurred with time.
Since both, ULIP and MF are of investment vase there is a definite certain amount of risk associated with them. The risk may be lower in the case of debt investments, it is higher in the case of equity investments. This happens because in debt investment the risk is associated with changes in interest rates, risks in equity investment are because of fluctuation in the market or because of the decisions of the fund manager.
The major difference between a ULIP and an MF is the insurance cover provided by the former. MF is just an investment product while ULIP provides both investment and cover. Also, Mutual Fund do not provide but ULIP does be it in the form of a sum or the fund value, thus making it more likely for people to chose.
Why was ULIP created?
The motivation behind ULIP that still makes it running is its good returns (even though long term) and high agent fee for the agents selling you the plan. Since they deduct some really good amount from the money invested in this plan, it is every bank's favorite. ULIP was created to introduce a new variety of insurance and investment plan with their own dynamics good enough to confuse the buyers.
The main reason for which ULIP was promoted rigorously by the agents is the fee that they get from selling ULIP. A huge amount of the money is cut as agent fee.
Advantages of ULIP
ULIP has its own advantages which if rightly understood can be of really great use when it comes to actually using it.
ULIP investment helps to inculcate a regular habit of saving and investing, which is important for building wealth over the long term.
Tax benefits are another add on to ULIP investors. In this, the lock in period for investors to avail tax benefits is 5 year as this scheme offers income tax deduction up to 1 Lakh rupees.
You can switch between the funds available to suit your changing needs and goals. In a policy year, a fixed number of such switches are available free of cost which is different with every different provider. For example, ICICI Wealth Builder provides 7 free switches in a year, Bajaj Future gain provides unlimited switches while SBI eWealth provides 0 free switches.
Lump sum withdrawals are allowed from the fund after the lapse of three years of the policy term and subject to pre- specified conditions.
ULIP gives the option of multiple investments like Aggressive ULIPs (which can typically invest 80%-100% in equities, balance in debt) Balanced ULIPs (can typically invest around 40%-60% in equities) Conservative ULIPs (can typically invest up to 20% in equities)
Disadvantages of ULIP
The biggest disadvantage of ULIP is that the return is not guaranteed or the returns may be poor.
Even though you put in a lot of money in the scheme, yet a lot of deductions in terms of administrative charge, morality charges, convenience fee, fund managing fee etc. Is taken off.
It is not wise to rule out the possibility of losing money when the share market fluctuates since ULIPs depend entirely on the share market.
ULIP is an extremely expensive and complex scheme to put money in. The premiums charged for the life cover turn out to be far more expensive than term insurance.
ULIPs are not transparent so we do not know how the money flows in the structure of investment, fund managing, insurance, premium etc.
What are different ULIPs available?
There are many options available for ULIP schemes available in the market for you to choose from. They are wide in variety based on returns, risk, term etc. The ULIPs can be bought from a perspective to make money or to save it.
Cash Funds: Investments in these ULIPs will see your corpus directed towards money market funds, cash and bank deposits and other money market instruments which are in the lowest risk category.
Equity Investment: These ULIPs invest primarily in high-risk equities and stocks of companies. They offer high rewards but are definitely the riskiest investments too.
Balanced Funds: These are the most stable and prudent investment based on the very fact that they vary the amount of investment that goes to different places. It invests in proportion, and divides the total investible amount between equity investments in high risk equities, company stocks, etc. and fixed-interest instruments which pose a lower risk.
Guarantee / non-guaranteed: ULIPs today offer guaranteed additions and benefits, but these are generally very long term. Guaranteed ULIPs also separate the investor from any kind of risk, although the reward is slightly lesser. Non-guaranteed ULIPs offer a range of investment to choose from, ranging between varying levels of risk. While these make no promises, they afford you the opportunity to decide where your money goes, and when.
Single premium:  Single premium plans require one lump sum of premium to be paid at the start of the plan, and rest are regularly divided over the period.
How to choose the best ULIP plan for yourself?
ULIPs if used properly can turn out to do wonders for you and your family. Unlike any other investment scheme, ULIP offers insurance and death cover too. Along with that, the holder enjoys certain benefits during the term too which makes it a perfect option provided you know HOW to use it.
ULIPs can be bought for many reasons but to buy one not just instinct but the risk factor has to be taken into account. There are two main streams under which the ULIP is purchased ie, according to your personal investment needs and risk taking capacity.
On risk-taking capacities:
Equity ULIP: They are the riskiest yet the most rewarding of ULIP plans.  Equity ULIP are the easiest and the fastest way of making money if everything goes right.
Debt-based ULIPs: It's a safer investment option than equity-based ULIP, but then the returns are small too. These invest in corporate bonds, fixed-income instruments, and government bonds.
Balanced ULIPs: These are the most flexible kind of ULIP since they provide the user with the monopoly to chose where they want to put their money.
On personal Investment
These ULIPs can vary from your health insurance to your child's education, retirement, and saving. A lot of f planning and wise decision making goes into this but if the risk is played off, then the returns, as well as the investment both, are grand and paying.
ULIPs in present time
Since 2010, many reforms in the structure of ULIP have been made by the IRDA so that it becomes more customer friendly. From its beginning, ULIP had been considered to be an agent friendly plan since off all the money put in it, a large sum was deducted as agent fee and this was primarily the reason people would run away from it.
The present IRDA rules call for:
Insurers must provide the prospect/policyholder all relevant information regarding amounts deducted towards various charges for each policy year so that the prospect could take an informed decision.
Insurers have to make the benefits interest clear about 6% and 10% and were required to be signed by them. This was to ensure total transparency.
IRDA has increased the lock-in period for all Unit Linked Products from three years to five years.
Charges on ULIPs are mandated to be evenly distributed during the lock-in period, to ensure that high front ending of expenses is eliminated.
All unit linked products, other than pension and annuity products provide a mortality cover or a health cover thereby increasing the risk cover component.
Conclusion
While many people may feel that ULIP are good products for they are getting two products at one's cost. But it is very important to understand that investing in ULIP is a sub-optimal investment strategy. Furthermore, insurance covered under ULIPs are mostly not enough. For most of the people, it is wise to invest in term insurance and mutual fund separately. They shall offer both the advantages of ULIP and minimal risk.