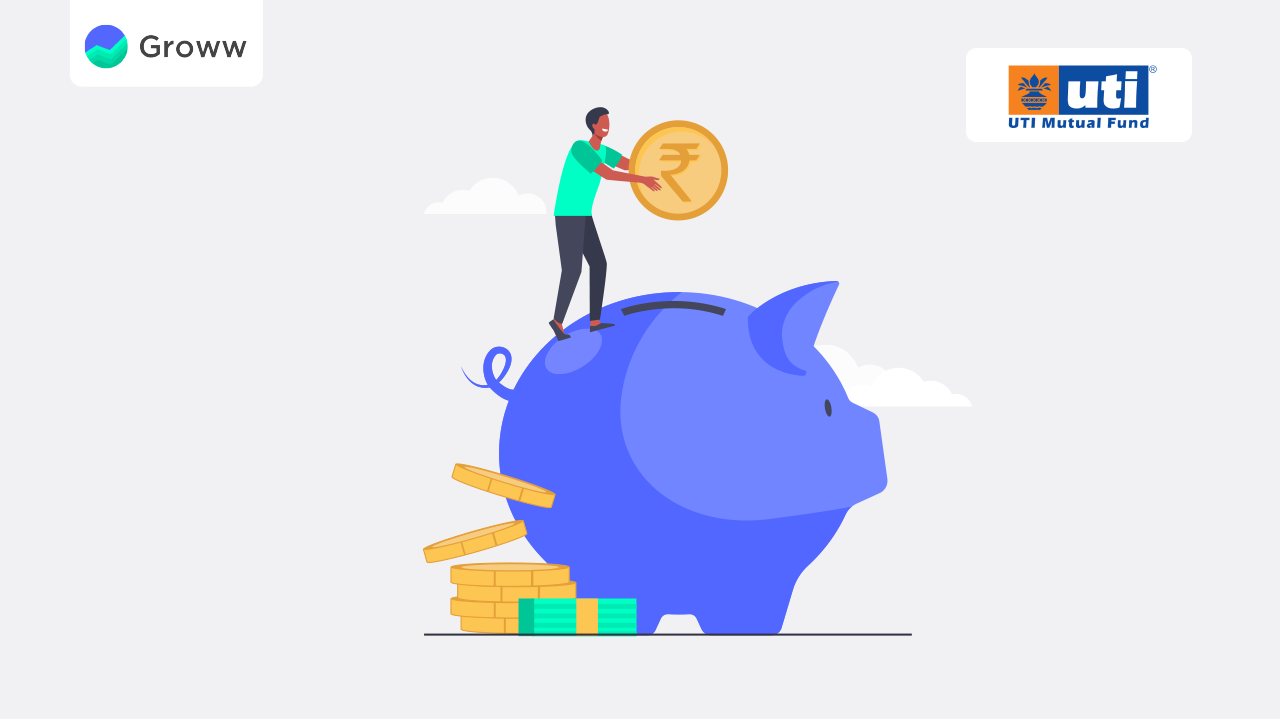 UTI Mutual Fund is launching a new fund offer (NFO) for UTI Nifty200 Momentum 30 Index Fund. The opening date of the NFO is February 18, 2021, and the closing date is March 04, 2021.
What is an Index Fund?
An index fund is a type of mutual fund or an exchange-traded fund having a portfolio that matches or tracks the components of a financial market index.
This mutual fund will be tracking/replicating the Nifty200 Momentum 30 Index. 
Read More on Groww: Index Funds
Investment Objective of the UTI Nifty 200 Momentum 30 Index Fund
The UTI Nifty 200 Momentum 30 Index Fund is an open-ended scheme that seeks to provide returns (before expenses) that closely correspond to the total returns of the securities as represented by the underlying index, subject to tracking error.
Asset Allocation
Being an Index Fund, the asset allocation is mimicked to match the Nifty 200 Momentum 30 Index. Here is the proposed asset allocation for the scheme:
Instruments
Asset Allocation 

(% of net assets)

Risk Profile
Minimum
Maximum
High/Medium/Low

Securities covered by Nifty 200 Momentum 30 Index

95%

100%

Medium to High

Debt/ Money Market instruments including Tri-party Repo and units of Liquid Mutual Fund

0%

5%

Low
Benchmark- Nifty 200 Momentum 30 Index
The Nifty 200 Momentum 30 Index aims to tracks the performance of the top 30 companies within the Nifty 200 Index that have the highest normalized momentum score. This score is calculated based on its six-month and twelve-month price returns after being adjusted for the daily price volatility. 
This is a dynamic index that adapts to changes in market conditions and increases the weightage of outperforming sectors. It has outperformed its parent index – Nifty 200 13 out of the last 16 calendar years.
Fund Details
The UTI Nifty 200 Momentum 30 Index Fund offers a Regular Plan and a Direct Plan. Further, both these plans offer only a Growth option. 
Other Details
Scheme Name
UTI Nifty 200 Momentum 30 Index Fund
Type of Scheme

An open-ended index fund tracking the Nifty 200 Momentum 30 Index.

Benchmark

Nifty 200 Momentum 30 Index

NFO Dates

February 18 to

Match 4, 2021

Fund Managers

Mr. Sharwan Kumar Goyal

Minimum Amount for Application in the NFO

Rs. 5,000/- and in multiples of Re.1 thereafter

Additional Purchase

Rs. 1,000/- and in multiples of Re. 1 thereafter

Minimum SIP Application Amount

 Rs 500

Minimum Redemption Amount

Redemptions can be of a minimum amount of Rs.1,000 and in multiples of `1/- thereafter to be reckoned at prevailing NAV on the date of redemption.

Entry Load

Nil

Exit Load

Nil

Plans

Regular and Direct plans.

Options

Growth option only
Fund Manager(s)
Sharwan Kumar Goyal – Dedicated Fund Manager
Sharwan Kumar Goyal has an experience of 13 years in risk management, equity research, portfolio analysis, and fund management. He is a CFA Charter holder from CFA Institute, USA, and also holds a Post-graduate degree in Management (MMS) from Welingkar Institute of Management Development & Research, Mumbai. He started working with UTI in June 2006 and is working as an Equity Fund Manager.
Other funds managed by him are:
Investment in securities market are subject to market risks, read all the related documents carefully before investing. Please read the Risk Disclosure documents carefully before investing in Equity Shares, Derivatives, Mutual fund, and/or other instruments traded on the Stock Exchanges. As investments are subject to market risks and price fluctuation risk, there is no assurance or guarantee that the investment objectives shall be achieved. NBT do not guarantee any assured returns on any investments. Past performance of securities/instruments is not indicative of their future performance.