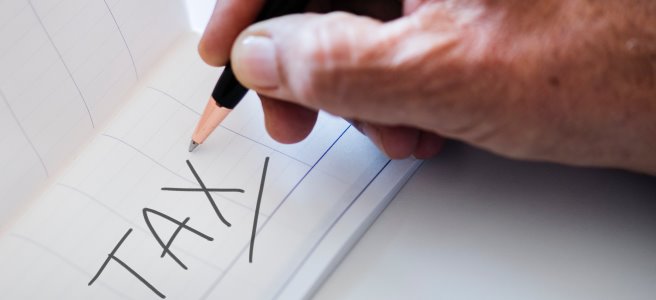 Do you feel that the government is taking away too much from you as tax?
If you do, then you are not alone. You may not know but probably are paying much more tax than is necessary.
This is because you may not be aware of the tax saving provisions of the Income Tax Act.
Saving your income from tax is not a herculean task! In fact, it's fairly simple.
5 Easy Ways to Help You Save Tax
With careful tax planning and a bit of effort, you can easily reduce your tax outgo.
1.Tax Planning
You will find a lot of people who don't really plan their taxes and worry about saving their income at the time of filing income tax return.
This is not the right approach. To effectively save taxes, the first step is to carefully plan your tax at the beginning of the financial year.
All the actions you take throughout the year to save taxes will be based on the plan you make at the beginning of the year.
2.Tax Benefits Related to Salary
The salary of any individual generally consists of various small components, some of which can be saved from the net income tax.
Some common building blocks of your salary can be HRA, LTA, car allowance, EPF etc. If you live in a rented accommodation and pay rent for it, you can claim tax benefits on the HRA you get from the employer.
Similarly, you can claim tax benefits on travel expenses if LTA is part of your salary. Contribution made to EPF from your salary is exempt from tax as well.
The tax benefits of EPF is automatically given to you by your employer since he has the necessary documents. However, you need to submit necessary documents to avail tax benefits related to other allowances which are partly from your salary.
3.Salary Restructuring
If you think that your salary is not optimized for tax saving, then you can ask your employer to restructure your salary.
A tax friendly CTC will help you save a good amount of your salary from the tax net.
4.Tax Saving Expenses
This is again a method which can help you save money from being taxed with little or no effort.
There are several common expenses that we incur without knowing that they can be reduced from our taxable income. e.g., the tuition fees we pay for kids, the interest we pay on our education loan, the principal and interest we pay on home loan, etc.
All these expenses are necessary and they also give us an opportunity to legally save tax.
Know more about the concept of taxation in mutual funds
5.Tax Saving Investments
All the ways that we discussed earlier give us an opportunity to save tax without breaking a sweat.
However, we can further save tax if required by invesring in tax saving investments.
PPF, ELSS, Sukanya Samriddhi Yojana are some very good investment options which can also help us save tax.In terms of ROI, ELSS is the best scheme but the risk on investment is also high.
PPF and Sukanya Samriddhi are pretty safe as an investment schemes, with decent ROI. Sukanya Samriddhi offers slightly better ROI but it's only available to the parent or guardian of a girl child.
Conclusion
These 5 ways are pretty much what you need to effectively reduce your taxable income. All you have to do is properly execute these methods.
Saving tax is not very hard. You just need to be smart and use all the opportunities you can to save as  much tax as possible.
Happy Investing!
Disclaimer: The views expressed in this post are that of the author and not those of Groww