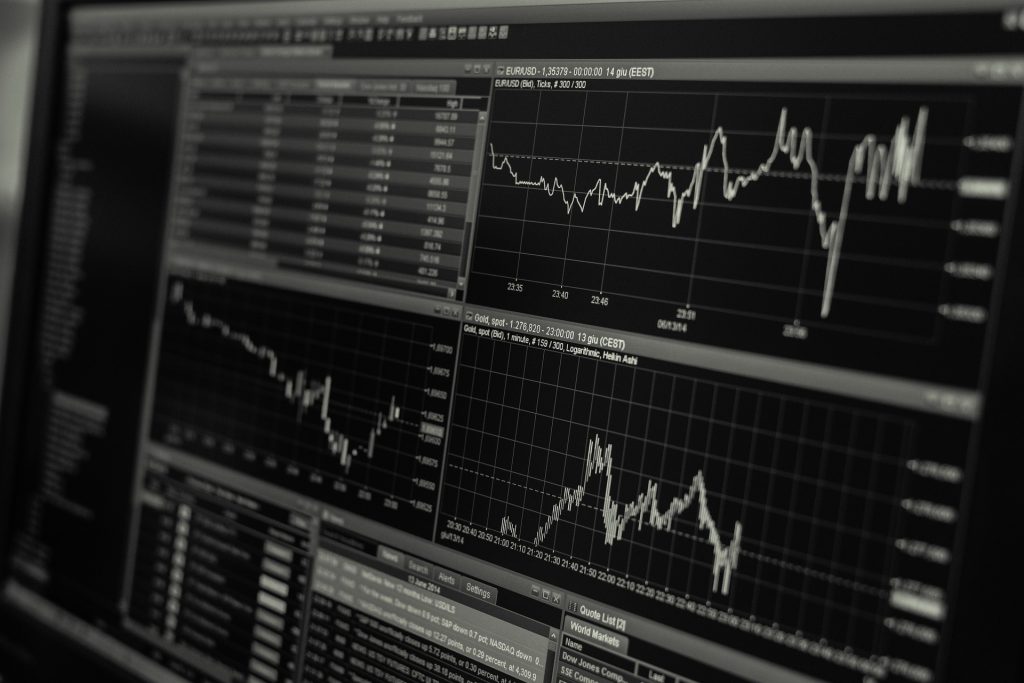 As per rules set by the Securities and Exchange Board of India (Sebi), the top 100 companies in the stock market by their market capitalization will be termed as large-cap stocks. Since the market cap is a dynamic number, this list can on paper change every day; however, this is not the case. Some of the best large-cap stocks will maintain their stability and stay in the category.
Nature of Large-Cap Stocks
The characteristics that stand out for a large-cap company are as follows:
Stability: This is a crucial feature. These are companies that have been in the market for decades, have withstood most macroeconomic storms and have tested different waters. This speaks volumes of the company's stability in the market.
Management: To be able to lead a company to a strong growth trajectory requires even stronger hands running it. Management efficiency of the company is generally at a higher level. Some of the best large-cap stocks will have the best management steering the growth for them.
Historical information: And what proves the points mentioned above? There is a barrage of historical data available in the market on growth numbers and the management. Any of the factors determining if it is worthy of your investment or not can be tested with a simple google search.
Risk-Return profile: If you compare large-cap stocks to small and mid-cap stocks, their risk is lower than that of the others. Hence the category is considered transparent and stable for investment. However, along with risk, the return profile is also lower. These stocks are best suited for long term investment and not suited for traders looking for quick gains.
They say that a strong growth trajectory is a steady growth story. Here's a list of top 10 large-cap companies of India which have come a long way in becoming what they are. Read on to find out more on which interesting facts backed their growth story.
Bajaj Finance Ltd.
This non-banking finance company has one of the best success stories. If you had invested Rs 1 lakh ten years back on December 31, 2009, in this stock, you would have at least Rs 1.3 crore at and at the end of 2019. This is at least 13,000% returns. The stock returns have moderated with time. The company's net profit has been rising over 30% year on year for the past five years.
Click Here: Bajaj Finance Ltd.
Bajaj Finance, as an NBFC has three arms:
a finance arm where it provides low EMI loans
an insurance arm where it functions as a registered corporate agent of third party insurance products of various insurers
an investment arm that provides long term financial planning assistance to its customers.
Reliance Industries Ltd.
Two years back, RIL became the country's largest private taxpayer. RIL's success story can be seen in its expansion and how it has become one of the best large caps in India in 2020. The oil to telecom conglomerate has set its foot in almost every business vertical that is possible under the sun: telecom, retail, oil, petrochemicals and has invested in media, entertainment and what not! RIL's story is of Dhirubhai Ambani coming to Mumbai with a few hundred rupees and now the company he started in the 1950s is sitting at a market cap of at least Rs 9-10 lakh crore. In the last ten years, the stock has returned over 200%.
Click Here: Reliance Industries Ltd.
Titan Ltd.
Titan's story is one of the best turnaround stories that there is in the market right now. When Titan had launched Tanishq long back in the 1990s, after a couple of years when the next century kicked in, it did not bring good news. its jewellery making arm, Tanishq, was a loss-making company in the late 1990s mounting losses to the tune of Rs 10 crores and more. Top executives quit and there was complete mayhem in Tanishq.
Click Here: Titan Ltd.
From empty stores to sitting on a market capitalisation of over Rs 80,000 crore, Titan and its subsidiaries have come a long way.
The watch company which is owned by Tata started as a joint venture between Tata Group and Tamil Nadu Investment Corporation way back in 1984. Now, as we speak, the company has not only expanded its range of watches but has also ventured into jewellery, eyewear, perfume etc. Some of the famous brands are fast track, Sonata, Raga and a few others.
Britannia Industries Ltd. 
Did you know that Britannia was established first in Kolkata in 1895 with an investment of Rs 295? Well, of course, the value of money has increased over time.
This is one of those companies that has made a fortune for itself through a narrow but substantial range of products. Specialising in biscuits, dairy products and bread, Britannia has a legacy of around 100 years in the country. In fact the Bourbon biscuits may be a childhood favourite for most of us were first made in 1954. The company has a global presence across 60 countries. This is a brand most of us have grown up with. From being voted in Top 300 Small Companies by Forbes to a consistent large-cap performer, Britannia has come a long way.
Click Here: Britannia Industries Ltd.
As for the stock, it has returned over 1,700% returns in the last 10 years.
Brands it owns:
Goodday
Bourbon
Little Hearts
Marie Gold
And a few others…
Hindustan Unilever Ltd.
How many times do you pay heed to the parent companies of the bands you use? Boost, Horlicks, Dove, Cornetto, Lux, Lifebuoy, Pears, Knorr, Pepsodent, Sunsilk, Bru, Surf Excel, Lakme, Rin, Brooke Bond Tea, Kwality Walls, Kissan Jam…. How many of these names are sitting on your kitchen shelves now? Most of you may already know but for those of you who don't know, all these are products made by HUL. Yes, that's right! With over 80 years of business in India, HUL has managed to get into every corner of our house with a different range of products. Haircare, body care, home care, food, beverages, even ice cream, HUL has it all! The stock's returns over 10 years stand at over 700%. Since FY15, the company has been churning net sales of over Rs 30,000 crores in a single financial year whereas, in FY11, its net sales were Rs 19,333 crore.
Click Here: Hindustan Unilever Ltd.
Asian Paints Ltd.
A group of four friends that started a small paints company as a partnership firm in 1954 in a small garage that became a paints behemoth decades later, yes, that is what kickstarted Asian Paints 70 years back. A company that started out a small garage now has a global presence in over 20 countries. From trading near levels of Rs 29 apiece in 2009, the stock has been trading over Rs 1,800 per share for quite some time now. Many strong points stand out that supported this growth: efficient cash management by the business, more revenue from repainting of homes than new homes which keeps it aloof from real estate woes and smart marketing.
Click Here: Asian Paints Ltd.
TCS Ltd.
Tata Consultancy Services is one of the most successful old age startups. What started as a management and consultancy wing of Tata Sons in 1968 now has one of the highest market cap in the industry with over Rs 7 lakh crore and offices set up in the U.S. as well. The stock has given returns over 400% in the last ten years and counts as one of the most profitable Indian IT companies.
Click Here: TCS Ltd.
Bharti Airtel Ltd.
Did you know that Airtel is actually the fourth shot of Sunil Bharti Mittal at entrepreneurship? Before this Mittal tried his hands-on bicycle parts manufacturing, electric power generators and push-button phones before he found his fortune and peace in Bharti Airtel, one of the leading telecom companies in India.
Airtel was established in July 1995 after Mittal secured a place in the spectrum auctions. Apart from its prepaid, postpaid and broadband services, airtel was the first company to set up a payments bank in India.
Click here: Bharti Airtel Ltd.
Infosys Ltd.
Another IT major counts as one of the top 10 large-cap stocks. This the company that has two notable 'firsts' two its name. Infosys is the first Indian company to be listed on NASDAQ in 1999. The Bangalore-based IT major It was set up by Narayan Murthy along with six engineers in Pune in AAA with an initial capital of $250 and now standing at a stock market capitalisation of Rs 3.03 lakh crore. Nandan Nilekani was one of the six engineers who later became the CEO of the company.
Click here: Infosys Ltd.
HDFC Twins
The HDFC Twins have long been a stock-duo that has given its investors a good run for their money. HDFC twins comprise HDFC and HDFC Bank. HDFC Ltd. is a housing finance firm and was set up in 1977. It is the parent company to one of the leading private sector banks, HDFC Bank. While HDFC has returned more than 200% in the past 10 years, HDFC Bank has returned over 400% during the same timeline. When HDFC Bank made it to Forbes Asia's Fab 50 list, the acclaimed foreign publication did a cover story on how Aditya Puri, its managing director, has created a valuable Indian private bank from scratch. The management efficiently, customer focussed approach and healthy financials have worked well with investors for years. HDFC twins are few of the best large-cap stocks in India in 2020.
Click here: HDFC and HDFC Bank
Things to look at before investing in large-cap stocks
Management efficiency
Stability Company results
Historical information
negative news developments
ANy history of defaults or insolvency
Any evidence of foul play in the past
Comparing two large-cap stocks
This can be tricky. If you are using financials like PE ratio, earnings, DE ratio and more, comparing two companies from different industries will be challenging and not relevant. Some industries naturally take on higher debt, like manufacturing companies which may not be the case with other industries. So how do you compare two large-cap stocks? The trick to this is to keep your analysis fundamental and not technical. Look for the qualitative aspects that we have discussed above as well.
Final Words
It is easier to invest in large-cap stocks because of its performance history and a lot of other information is publicly available. Still, this does not mean you pick any one of these top 10 large-cap stocks and invest. The company's business and growth story have to suit you and your investor profile. See if the sector that company belongs to suits you or not. In any case, do your homework before you spend your moolahs on any company.
Happy Investing
Investment in securities market are subject to market risks, read all the related documents carefully before investing. Please read the Risk Disclosure documents carefully before investing in Equity Shares, Derivatives, Mutual fund, and/or other instruments traded on the Stock Exchanges. As investments are subject to market risks and price fluctuation risk, there is no assurance or guarantee that the investment objectives shall be achieved. NBT do not guarantee any assured returns on any investments. Past performance of securities/instruments is not indicative of their future performance.