Investing your idle money is very important. The sooner you start investing is the better.
But, the problem is, you have no clue where to invest your cash.
While you're aware of the myriad investing options available, the sheer number of possibilities is overwhelming.
In the investing world, this is called "paralysis by analysis." You spend so much time analyzing your options that you wind up putting it off and never investing at all.
And eventually, the extra cash you set aside gets consumed by bills or unexpected expenses.
In other words, life happens.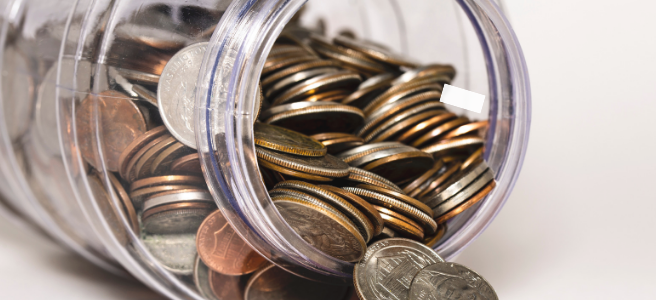 So, Why Should You Invest?
Why do people invest?
Maybe they are in need of financial security. What is the best way to attain financial security?
Also, read how you can achieve financial independence
It is to save and invest money for a long period of time to have financial stability in the future.
Some of the benefits of  investing early are:
1. Greater Job Security
 At the time of recession, your company may ask you to leave.
In a scenario as such, you won't be rattled if you have financial independence and can comfortably take your time looking for a new avenue in the job market.
You won't be crushed under the burden of not knowing how you'll pay for your daily expenses.
You can also read what the 7 things I learned from the financial crisis of 2008
2. You Can Stop Thinking About the Risk Factor
Your tendency to take risk increases if your daily needs are fulfilled. You can pursue your dream of starting a new company without any hesitation.
And you can even try switching jobs to an industry you've never worked in.
Not to mention, you can do other amazing things like traveling the world, work for a charitable organization, and so much more.
3. Listen to your Inner Self
 As cheesy as it may sound, there are many things we like to do, that do not pay much or do not pay at all.
If you have financial independence, you can pursue any profession you like, without actually worrying about how much it pays you.
4. Extra Spending Power 
Your assets and investments can realize additional income you wouldn't otherwise receive; consider it a bonus that you earn, irrespective of your salary.
5. Comfortably Retire When You Need/Want to
For many, this is the number one motivator for being financially independent.
We have seen friends and family forced to retire because of health concerns even though they weren't financially stable.
If you want to make sure your extra cash doesn't disappear, you need to invest it right away.
A certain amount of analysis is fine if it helps you find the right investment options for your goals, but you still need to act fast.
With that in mind, I wanted to share what I believe are the 10 best ways to invest your money to become rich!
You can also read the crazy ways the millennial is saving money in crazy ways to retire early!
Top 10 Investments that Can Make You Rich
Here is a look at the top 10 investment avenues Indians look at while savings for their financial goals.
1. Stock Market
Investing in stocks may not be everyone's cup of tea as it's a volatile asset class and there is no guarantee of returns.
While everyone knows that investing in the stock market has historically paid off,  there are far too many people who don't trust the financial markets and choose to sit on the side-lines altogether.
Then there are people who think the stock market is so overvalued right now that they would be crazy to jump in.
Further, not only is it difficult to pick the right stock, timing your entry and exit is also not easy.
Here is how you can demystify the PE ratio
Over long periods, equity has been able to deliver higher than inflation-adjusted returns compared to all other asset classes.
To reduce the risk to a certain extent, you could diversify across sectors and market capitalizations.
So, if you have a medium or high-risk appetite, then Investing in the stock market through shares is a good option for you, which will fetch you a return of 12-15% per annum on an average.
High returns of 22%-30% per annum is also reported if you choose to invest in highly risky stocks for a longer duration.
 To invest in direct equities, one needs to open a demat account.
When Should You Consider Selling Your Stocks? 6 Reasons
2. Mutual funds
Mutual funds, particularly equity mutual funds, are believed to be the best investment avenue in India currently.
Also, the best investment instruments to invest on, without any prior investment knowledge.
Mutual funds have become an incredibly popular option for a wide variety of investors in India.
Many individuals want to invest in mutual funds these days, because not only are there a host of mutual fund categories to choose from, but also funds of various risk levels.
10 Advantages of Mutual Funds: Why Mutual Funds Are So Good
A mutual fund is an investment instrument where professionals invest on, various securities like stocks, bonds, money market instruments and many other assets, with investors money giving them a return of 12%-28% per annum depending on investor's risk appetite.
You will get a diversified portfolio even with a small investment and it is very convenient to buy and sell a mutual fund.
Investment amount starts from as low as ₹ 100 with no upper limit. The mutual fund will give you the flexibility to manage your risk appetite, liquidity and various tax benefits under Indian taxation rules.
Among all mutual funds, ELSS (Equity Linked Savings Scheme) offer tax benefits under section 80C of the Income Tax Act having a lock-in period of 3 years as compared to the 5-year lock-in period of the other popular tax saving instruments like PPF Account, National Savings certificate, Tax Saving Fixed deposit.
Moreover, mutual funds regularly pay out dividends to their investors. The dividend received by the investors from these mutual funds is tax-free in the hands of the investors.
3. Post Office Monthly Income Scheme (POMIS):
For regular monthly income option at a fixed rate, POMIS is a good option.
It is a low-risk investment scheme, having a term of 5 years.
You can invest an amount of INR 1,500 to INR 4,50,000 in a single holding account and INR 9,00,000 in a joint holding account.
From April 2016, the interest rate on POMIS is 7.8% per annum, which is payable monthly. So, this scheme is appropriate for a conservative investor.
4. National Pension System (NPS) 
The NPS is a long-term retirement – focused investment product managed by the Pension Fund Regulatory and Development Authority (PFRDA).
NPS is a mix of equity, fixed deposits, corporate bonds, liquid funds and government funds, among others.
The minimum annual (April-March) contribution for an NPS Tier-1 account to remain active has been reduced from ₹6,000 to ₹1,000.
Based on your risk appetite, you can decide how much of your money can be invested in equities through NPS.
NPS is a safe option to invest in because of being a government sponsored scheme.
NPS (National Pension Scheme) In 10 Simple Points
Another advantage of NPS is that irrespective of his contribution, the contributor is assured a minimum amount of pension.
NPS is also an excellent tax-saving tool. In addition to regular deductions of items comprised in Section 80C, 80CCC and 80CCD up to ₹1.50 lakh every year, you can also contribute additional Rs 50,000 under Section 80 CCD (1B) and claim this additional deduction.
If you are in high tax bracket, you can also get your salary structured in such a way that your employer contributes 10% of your salary without you having to match the contribution.
5. Public Provident Fund (PPF) 
Despite the introduction of so many investment avenues in the Indian market in recent years, PPF still remains one of the best investment options for the common man and risk-averse investors.
And they do help you earn a subsequent amount, over a long period.
A PPF account can be opened in both banks and post offices, but those who prefer the online mode can opt for any leading bank that offers PPF as they can be applied for online.
However, one has to visit the branch to get the application verified and stamped. It could be any branch, doesn't have to be the home branch.
Also read: ELSS vs PPF: Which is better for saving tax?
Since PPF has a long tenure of 15 years, the impact of compounding of tax-free interest is huge, especially in the later years.
PPF is one product a lot of people turn to as the interest earned and the principal invested is backed by sovereign guarantee, it makes it a safe investment.
6. Bank fixed deposit (FD)
Fixed Deposits (FD) are not just investments, they are a part of the Indian tradition and culture! Yes, it's true.
For low-risk investment, a fixed deposit in Indian Banks or NBFCs is very good and a safe option for investment which offers you anywhere between 6-9% interest per annum, depending on institute and scheme.
Under the deposit insurance and credit guarantee corporation (DICGC) rules, each depositor in a bank is insured up to a maximum of ₹1 lakh for both principal and interest amount.
Also, find out if liquid mutual funds are better than FD
In addition, you can enjoy a deduction of INR 1,50,000 a year from your taxable income under 80C of Income Tax Act, if you deposit your money for a period 5 years tax saving a fixed deposit. 
7. Senior Citizens' Saving Scheme (SCSS) 
Probably the first choice of most retirees, the Senior Citizens' Saving Scheme (SCSS) is a must-have in their investment portfolios.
As the name suggests, only senior citizens or early retirees can invest in this scheme. SCSS can be availed from a post office or a bank by anyone above 60 years of age.
4 Steps That Will Make Retirement Planning Super Easy for You
SCSS has a five-year tenure, which can be further extended by three years once the scheme matures.
Currently, the interest rate that can be earned on SCSS is 8.3% per annum, payable quarterly and is fully taxable.
The upper investment limit is ₹15 lakh, and one may open more than one account.
5 pre-retirement mistakes all of you will make!
8. RBI Taxable Bonds
The government has replaced the erstwhile 8 percent Savings (Taxable) Bonds 2003 with the 7.75% Savings (Taxable) Bonds. These bonds come with a tenure of 7 years.
The bonds may be issued in demat form and credited to the Bond Ledger Account (BLA) of the investor and a Certificate of Holding is given to the investor as proof of investment.
The bonds suit conservative investors who are looking for assured and fixed returns with complete safety of their principal amount.
Anyone who is a resident Indian in their individual capacity or jointly can invest in the scheme. They can also invest on a one or survivor basis and even on behalf of a minor as a parent or guardian.
There is no maximum limit for investments. However, these bonds cannot be traded in the secondary markets.
9. Real Estate
The house that you live in is for self-consumption and should never be considered as an investment.
If you do not intend to live in it, the second property you buy can be your investment.
The location of the property is the single most important factor that will determine the value of your property and also the rental that it can earn.
Investments in real estate deliver returns in two ways – capital appreciation and rentals.
However, unlike other asset classes, real estate is highly liquid.
Real estate is a good idea in the current situation when India is on a growth trajectory and many new and investor-friendly reforms are coming in this sector.
Real Estate vs Mutual Funds: Which is Better?
You can even expect a double return for a small amount, if invested in this sector, depending upon the location you invest in and its price appreciation prospects.
From a long-term perspective, this appears to be a very good time to start investing. With RERA getting implemented, regulation and safety levels of investments have vastly improved.
10. Gold
Gold holds an inevitable place in India's values and traditions and gold have always generated significant returns over the years.
Gold has proven a safe haven for many investors for centuries as they performed well in all adversaries such as war.
Possessing gold in the form of jewelry has its own concerns like safety and high cost. Then, there are the 'making charges', which typically range between 6-14% of the cost of gold and may go as high as 25% in case of special designs.
For those who would want to buy gold coins, there's still an option. One can also buy ingeniously minted coins.
4 Different Ways to Buy Gold
Nowadays there is not just one form of gold available in the market. Apart from buying gold jewelry, gold can also be bought as a gold fund.
An alternate way of owning paper gold in a more cost-effective manner is through gold ETFs (Exchange Traded Funds).
Gold ETFs are open-ended mutual fund schemes that invest the money collected from investors in standard gold bullion. The investor's holding is denoted in units, which will be listed on a stock exchange.
Investing in gold ETF is a better option than investing in physical gold. Physical gold is best for immediate personal use not for investment.
5 Things To Consider Before Buying Gold Coins Online
Conclusion 
All of us want to become rich, and all of us want to become rich fast.
But that's the wrong notion. Most investors want to make investments in such a way that they get sky-high returns as fast as possible without the risk of losing the principal amount.
You must always look at the longterm prospect and then plan wealth appreciation.
So, while selecting an investment avenue, you have to match your own risk profile with the risks associated with that product.
Happy investing!
Disclaimer: The views expressed in this post are that of the author and not those of Groww