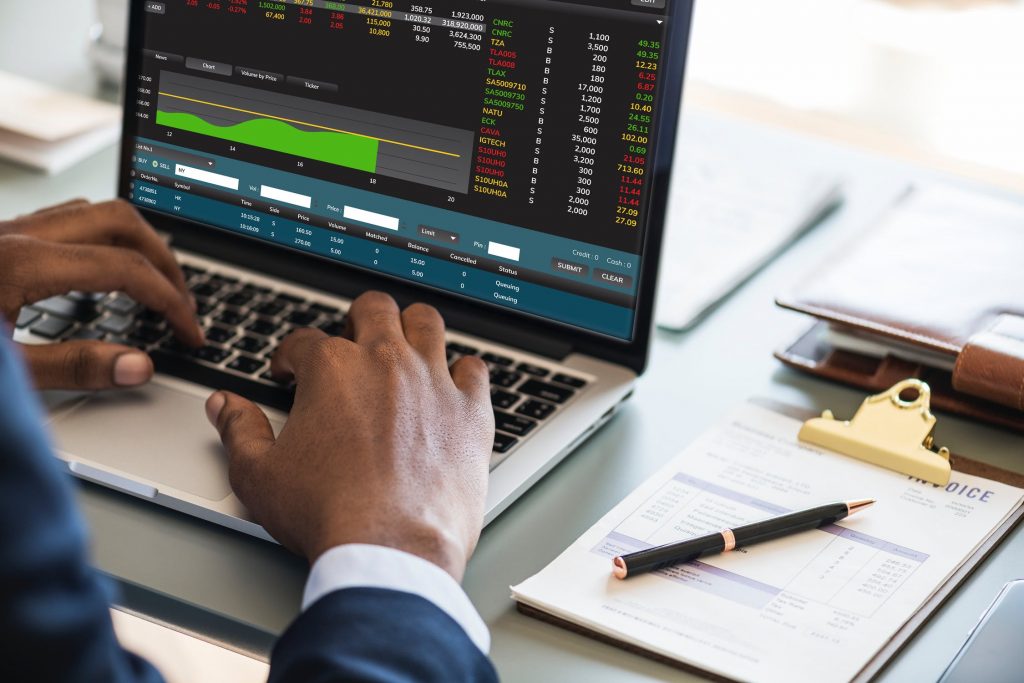 Market value, commonly referred to as market capitalization, depicts the total value of a company's shares. The market value is computed by multiplying the number of outstanding shares with the current market price of the stock.
Following are the top 25 companies by market value in India as on April 15, 2019.
| | |
| --- | --- |
| Company Name | Market Cap (Rs. Cr.) |
| Reliance Industries Ltd. | 8,49,234 |
| Tata Consultancy Services Ltd. | 7,91,772 |
| HDFC Bank Ltd. | 6,22,521 |
| ITC Ltd. | 3,73,950 |
| Hindustan Unilever Ltd. | 3,72,708 |
| Housing Development Finance Corporation Ltd. | 3,46,629 |
| Infosys Ltd. | 3,16,410 |
| State Bank Of India | 2,81,705 |
| Kotak Mahindra Bank Ltd. | 2,61,730 |
| ICICI Bank Ltd. | 2,53,192 |
| Maruti Suzuki India Ltd. | 2,21,623 |
| Oil & Natural Gas Corporation Ltd. | 1,96,944 |
| Axis Bank Ltd. | 1,96,289 |
| Larsen & Toubro Ltd. | 1,90,470 |
| Bajaj Finance Ltd. | 1,74,694 |
| Wipro Ltd. | 1,73,874 |
| Coal India Ltd. | 1,54,130 |
| HCL Technologies Ltd. | 1,49,699 |
| Indian Oil Corporation Ltd. | 1,45,260 |
| Bharti Airtel Ltd. | 1,38,890 |
| Asian Paints Ltd. | 1,37,386 |
| NTPC Ltd. | 1,35,259 |
| Bajaj Finserv Ltd. | 1,19,501 |
| Ultratech Cement Ltd. | 1,15,967 |
| Sun Pharmaceutical Industries Ltd. | 1,09,998 |
Let us now know the top 10 companies in India by market value more closely.
Reliance Industries Ltd (RIL) is an Indian conglomerate with business interest in energy, petrochemicals, textiles, natural resources, retail, and telecommunication sector.
The company is India's largest company by market value and is majorly owned by Shri Mukesh D. Ambani – India's richest individual.
Review
The stock has tripled in five years outperforming the Nifty by over 120% on a cumulative basis. Going forward, the company is likely to see improvement in the petrochemicals segment with the commissioning of the Refinery off-gas cracker (ROGC) and strong demand for polyester & fiber intermediates.
Further, the International Maritime Organization (IMO) regulation is expected to aid the diesel demand that shall benefit refineries like RIL.
Furthermore, the company's largest pet coke gasification unit at Jamnagar is under commissioning and is likely to bring the full benefit of bottom-of-the-barrel conversion to its refining business.
Lastly, the telecom giant Reliance Jio is expected to remain aggressive and shall continue with its surprise thereby adding subscriber at a steady pace.
Thus, the stock is a must add in one's portfolio from a long-term view.
Key Details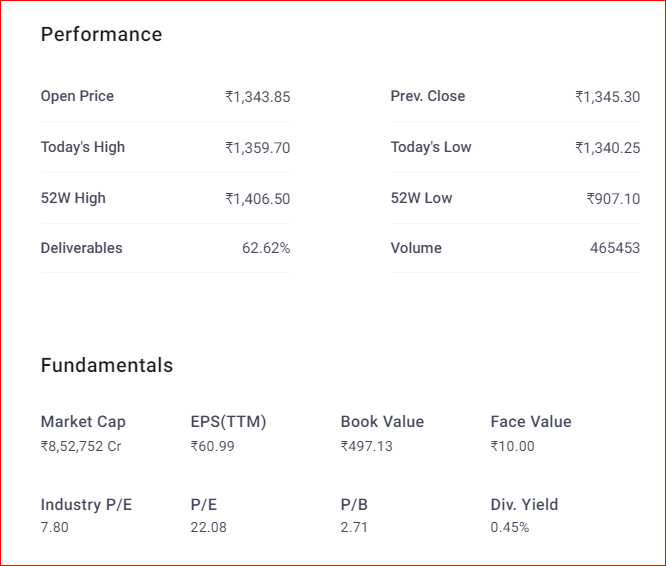 Tata Consultancy Services Limited (TCS) is an Indian multinational information technology (IT) service and consulting company.
The company is a subsidiary of Tata Group and operates in 46 countries. TCS is the second largest Indian company by market value and is ranked second after Reliance Industries Ltd.
TCS is among the most valuable IT services brands worldwide. In April 2018, TCS became the first Indian IT company to reach $100 billion market capitalization.
Review
TCS delivered higher-than-estimated revenue growth during the fourth quarter of fiscal 2019. Topline growth for the quarter was driven by impressive growth in BFSI, retail and CPG vertical, communication and media vertical.
Geographically, strong growth was seen in key geographies including North America, the United Kingdom, and APAC. The company's digital revenue continued to show strong growth momentum growing 46.4% yoy on a CC basis.
Fiscal 2019 remained strong due to mega-deal wins in fiscal 2018. Stepping in fiscal 2020, the company has big TCV wins of fiscal 2019 which provides comfort on the growth trajectory.
Despite macro challenges, order book remained strong in fiscal 201 which indicates the product differentiation and rising client relevance.
Thus, the positive momentum in revenue growth given acceleration in deal wins, strong digital growth, and excellent execution makes the stock a favorable name to add.
Key Details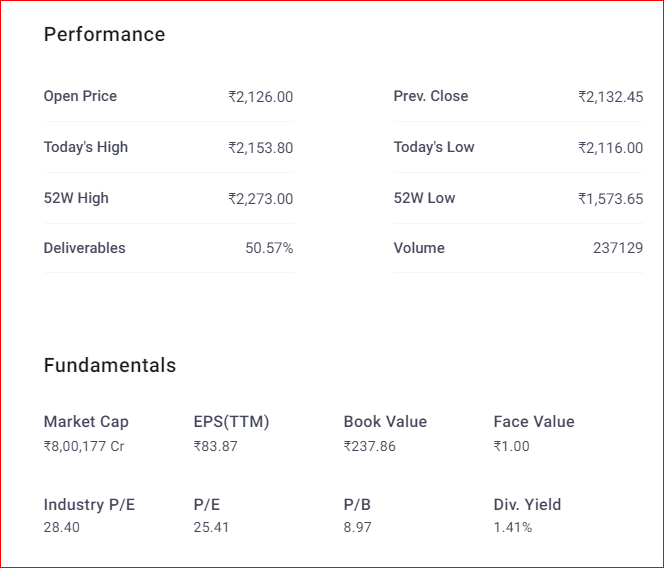 HDFC Bank Ltd (HDFC Bank) is the country's largest private sector bank by assets. The bank has a distribution network of 4,963 branches and 13,160 ATM's spread across 2,727 cities/towns in the country.
Review
The loan growth momentum continued to remain strong driven by 24% YoY growth in retail and 23% YoY growth in non-retail loans. Within the retail segment, home loans and credit cards saw a healthy growth of 33% and 36% Y-o-Y respectively.
The bank is well placed to harness both the retail and corporate segment and also gives the credit squeeze to NBFCs and consolidation of PSU Banks.
Hence, the advances are likely to grow at a healthy pace over the next two years. On the liabilities side, the company's total deposits grew at a healthy pace during the quarter.
In terms of operating performance, the Net interest income (NII) continued to grow at a healthy pace of 22% YoY backed by advances growth and stable net interest margin (NIM) despite intense pricing pressure.
The bank's asset quality continues to remain stable with gross slippage ratio of 2.1%. Gross and net non-performing asset (NPA) ratios remained at 1.4% and 0.4%, respectively.
The bank has a non-meaningful exposure to the IL&FS group and is also cautious of its exposure to the NBFC space.
Thus, the stock remains one of the top picks in the sector considering its robust retail presence, stable margin, good asset quality, and superior deposit franchise.
Key Details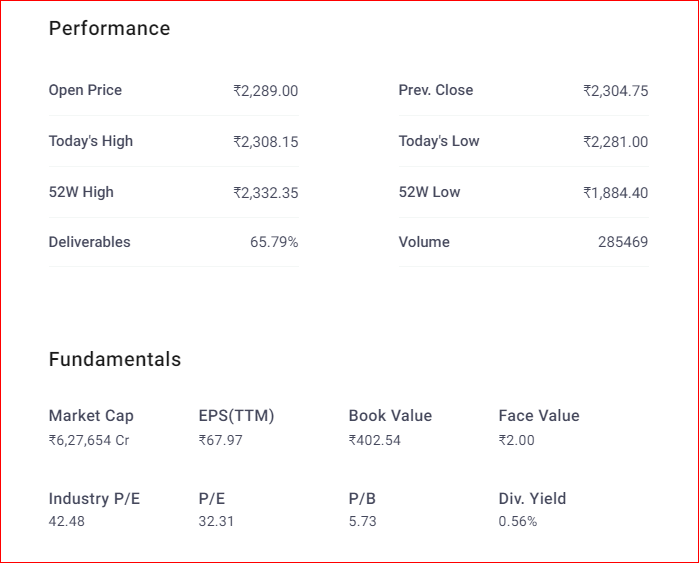 ITC Ltd (ITC) is an Indian cigarette company that has now diversified into segments such as Fast-Moving Consumer Goods, Hotels, Paperboards & Specialty Papers, Packaging, Agri-Business and Information Technology.
Review
The revenue growth remained healthy at 15% YoY led by higher-than-expected growth in paperboards business while other segments performance remained stable.
On segmental performance, the core cigarettes business delivered 10% revenue growth driven by a 7% volume growth and nearly 3% price/mix-led growth.
The FMCG business saw revenue growing over 10% with sustained profitability.
Other businesses – Hotels reported steady growth on the back of improving utilization, Paperboards & Packaging business saw improvement in both revenue and profitability.
However, the agri-business saw some headwind in the operational efficiency owing to cost escalation in tobacco leaf prices.
With improving volume in the core cigarette business along with improving fundamentals of the FMCG business, the stock is attractive from a long-term perspective.
Key Details
Hindustan Unilever Limited (HUL) is a British-Dutch manufacturing company that manufactures foods, beverages, cleaning agents, personal care products, water purifiers, and consumer goods.
The company has a portfolio of 35 product brands in 20 categories and employs over 18000 employees. In December 2018, the company acquired Glaxo Smithkline's India business.
Review
The company witnessed a short-term blip during the fourth quarter of fiscal 2019. However, it was able to register an 8% volume growth for the quarter. The company is likely to benefit from the measures announced in the Vote-on-account, and one could see higher single-digit growth in the volume terms.
In terms of profitability, the cost of raw material is not likely to impact much as the company is continuing on its approach of cost savings while not increasing its ad spends & promotion intensively.
Thus, with the combination of healthy volume growth v/s peers, and better earnings growth v/s its past performance, and the synergies from the acquisition of GSK Consumer Healthcare business, the company continues to remain a favorite pick in the sector.
Key Details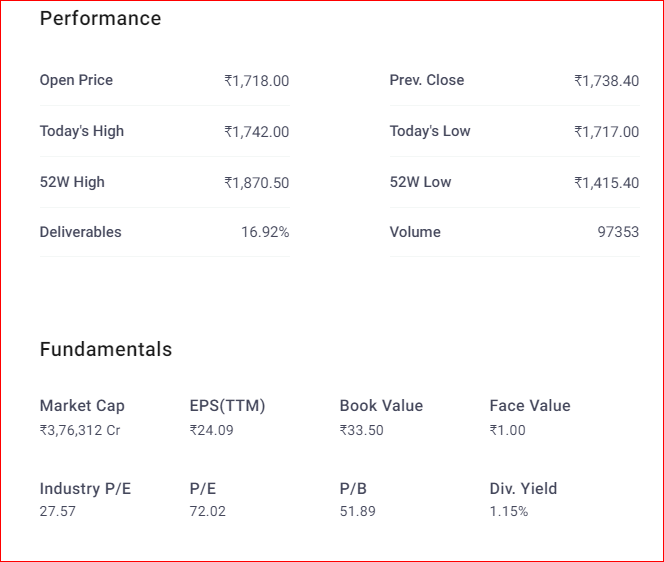 HDFC Ltd is the first specialized housing finance company (HFC) and also the largest.
Review
HDFC witnessed excellent traction of 18% CAGR in the past four years vs. 16% industry CAGR mainly driven by individual loans. Individual loan portfolio accounted for 70% of the total loan book.
For the fourth quarter, the overall credit growth came in slower when compared to the previous rate. This decline was due to the declining individual & corporate loan growth.
Net interest income declined ~6% YoY due to higher interest expenses. Non-performing loans in the non-individual portfolio rose to 2.46% while individual portfolio stayed steady QoQ at 0.68%.
HDFC has maintained its leading position despite a challenging macro environment. This is owing to its unique strength such as a strong franchise, brand pedigree, in-house model, vast network and dedicated business.
With superior fundamentals, premium valuation compared to its peers, leadership position in the housing finance space, one could expect the company to gain market share in the current scenario and thus deliver a robust operating performance. This makes the stock an attractive pick in the NBFC space.
Key Details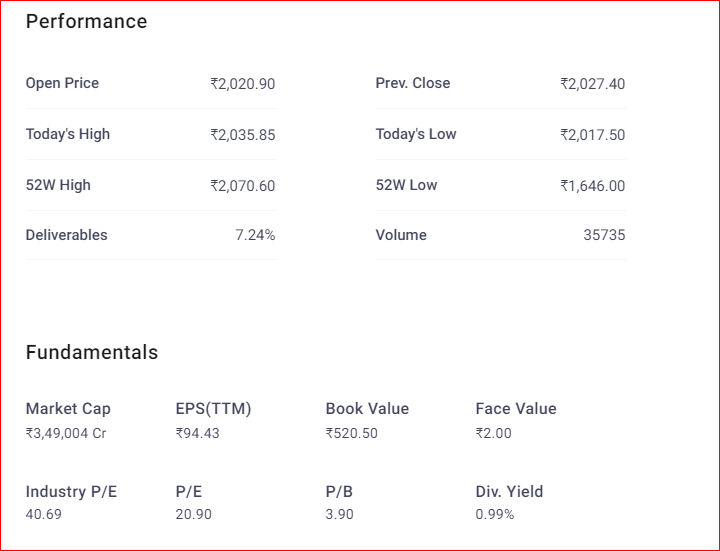 Infosys Limited (Infosys) is an Indian multinational corporation that is engaged in the business of consulting, information technology and outsourcing services. The company, headquartered in Bangalore, is India's second-largest Indian IT company by revenue.
Review
The company's revenue grew marginally during the fourth quarter when compared to the previous quarter. The digital revenue drove the growth with the communications segment performing strongly.
Amongst geographies, the US geography saw the fastest growth for the company.
The company has won a large deal that provides moderate revenue guidance for running fiscal. With a robust deal pipeline and investment in sales and marketing, the company is likely to sustain its momentum of large deals in the financial year.
This results in India's second largest company seeing a sweet spot in one's portfolio for medium to long-term horizon.
Key Details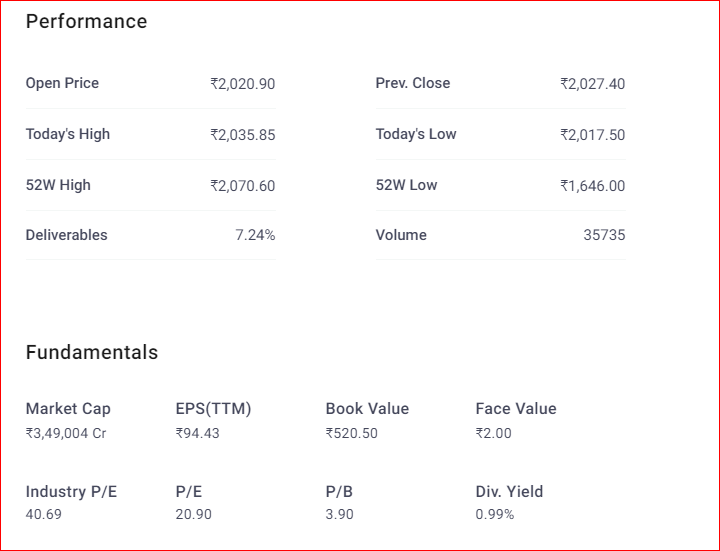 SBI is the largest bank in India with over 20% market share. The bank has a strong presence with more than 22,090 branches in India and over 198 branches overseas spread across 37 countries.
Review
The loan growth for the bank has been healthy with significant growth coming from domestic loans that account for the majority of the loan book.
The retail segment continued exhibiting strong growth led by strong growth in home loans. The increase in advances is likely to remain on the back of support from the retail segment.
Net interest income (NII) improved and was supported by healthy loan growth and improvement in the Net Interest Margin (NIM).
NIM is likely to improve on the back of NCLT resolutions, asset re-pricing and the improving credit to deposit ratio.
Given the improving credit growth and a shift of business from NGFCs, the bank is one of the favorite picks in the PSU space.
Key Details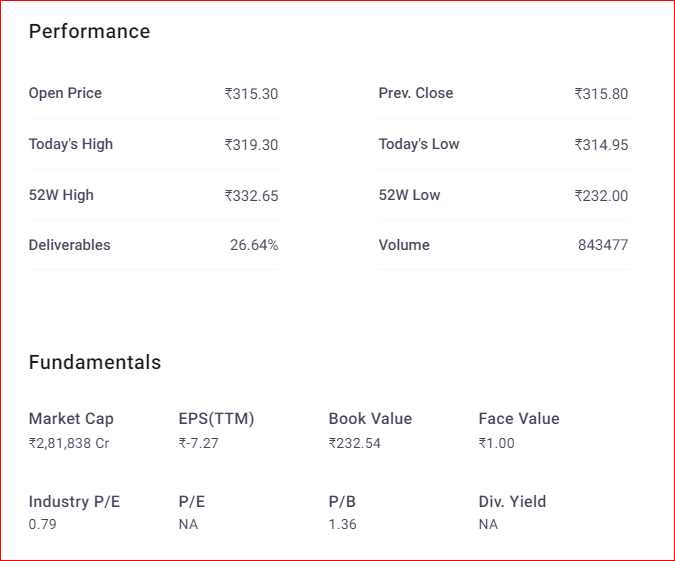 Kotak Mahindra Bank Ltd (Kotak) is the third largest private sector bank after HDFC Bank and ICICI Bank. Headquartered in Mumbai, the bank has a network of 1,369 branches across 689 locations and 2,163 ATMs in the country as on March 2017.
Review
The bank's margins improved due to improving pricing power and rise in the share of low-cost deposits. Sound asset quality, coupled with lower exposure to stressed sectors along with stable management quality and a high degree of governance practices reckon premium valuations.
Thus, the stock remains a favorite pick in the private sector banking sector.
Key Details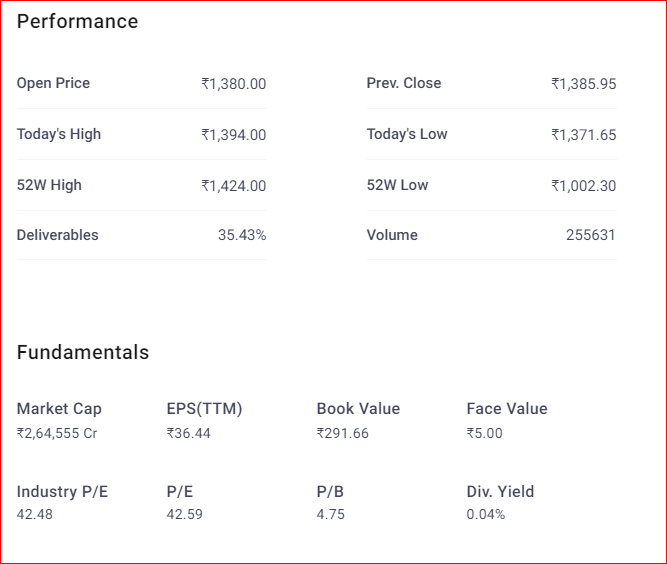 ICICI Bank Ltd (ICICI) is India's second-largest private bank with a market share of ~5.9% in system loans. The bank has a strong distribution network of 4,867 branches and 14,367 ATMs.
Review
Loan growth maintained a steady pace of 11.7% YoY in Q3FY19.
Loans to domestic corporates were flat, whereas international lending de-grew marginally. The retail loan continues to witness substantial growth with its share increasing to 59% of the overall portfolio.
ICICI's operating performance is improving with stressed asset resolution and growth pick-up and is showing signs of earnings normalization.
With asset quality stabilizing, one can expect the credit cost to moderate thereby supporting the return ratios. Thus, the stock can be looked at from the long-term horizon.
Key Details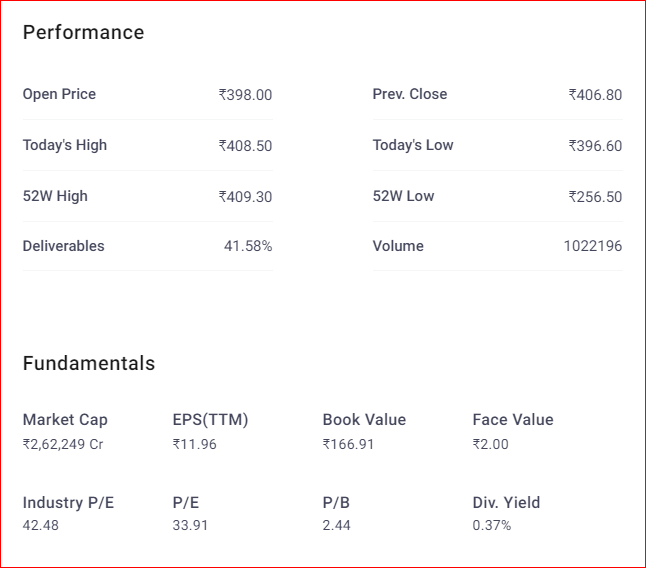 Conclusion
These are the biggest companies when it comes to market value. However, you must look closely at the fundamentals before you start investing in any of these.
Happy Investing!
Disclaimer: The views expressed in this post are that of the author and not those of Groww
Investment in securities market are subject to market risks, read all the related documents carefully before investing. Please read the Risk Disclosure documents carefully before investing in Equity Shares, Derivatives, Mutual fund, and/or other instruments traded on the Stock Exchanges. As investments are subject to market risks and price fluctuation risk, there is no assurance or guarantee that the investment objectives shall be achieved. NBT do not guarantee any assured returns on any investments. Past performance of securities/instruments is not indicative of their future performance.