The importance of insurance for every individual cannot be emphasized enough.
The millennial might think as to what the importance of insurance is.
Life is uncertain and anything might happen, at any point in time. Insurance is the possible hedge against this uncertainty in life.
However, what many individuals don't realize is that our life can take an unexpected turn at the drop of a hat. To give an example, the death of the sole earner of the family has the potential to adversely impact, not only the lifestyle but also the sustainability of the family.
In this article, we cover the types of insurance policies that each and every individual must always have, no matter what the gender, or age.
Also, read about the 4 types of insurance every 30 year old must have
This article would be of immense importance to each and every person who wants to protect his/ her wealth against unforeseen obligations.
3 Types of Insurance Everyone Needs
1.Life Insurance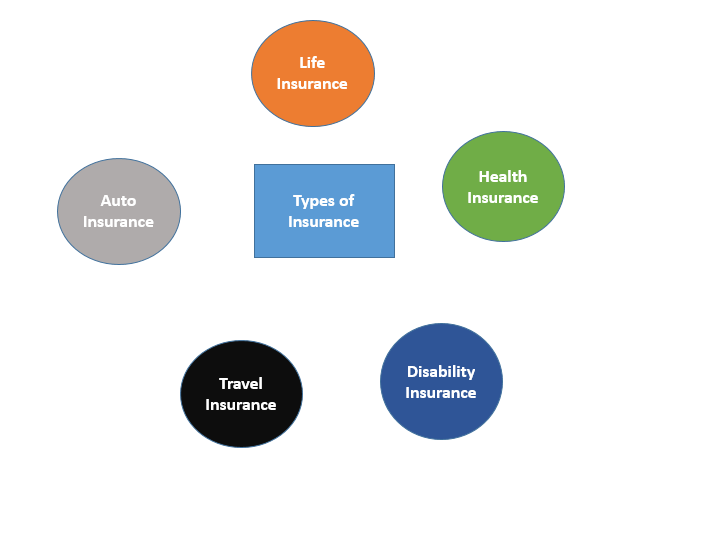 Life insurance, as the name clearly suggests, insures the life of a person. Taking a life insurance becomes more important when someone is married and/ or has children.
Consider the scenario of a family wherein Mr X is the only breadwinner in the family. Now, if due to an unfortunate event Mr X passes away, then the family might even find it difficult to live hand to mouth.
In this event, the entire lifestyle and financial stability of the entire family goes for a toss. The situation is worse if there is a debt to be repaid as well.
Herein comes life insurance to the rescue. If the concerned person is insured, then on the event of death of the insured person, the family/ nominee (person nominated to receive the insurance money) receives the amount which is payable due to the insurance policy.
In simple words, a life insurance is a contract entered by the insured with an insurance company. In this contract, the insurance company, in exchange for premium payments, provides a lump-sum payment to beneficiaries upon the death of the insured person.
It is important for people to realise that, similar to many investment vehicles, a life insurance is also chosen based upon the income, needs and the goals of the owner. Insurance plans are of various types and serve different needs.
A term insurance is a common life insurance policy taken by most of the people these days.  However, there are many other policies as well, such as, Endowment Plans, Unit Linked Insurance Plans and Money back policy.
The following table describes in brief the basic distinguishing features of various life insurance policies-
| | | |
| --- | --- | --- |
| S. No. | Policy type | Features |
| 1. | Term insurance | Offers financial coverage to the policy holder only for a specified time period |
| 2. | Whole life policy | Coverage is provided for the entire life; wherein the insured pays premiums till death, upon which the corpus is paid to the family |
| 3. | Endowment plans | Endowment plans are unique in the sense that they pay out the sum assured under both scenarios – death and survival |
| 4. | Unit Linked Insurance Plan | These plans provide risk cover for the policy holder along with investment options to invest in any number of qualified investments |
| 5. | Money back policy | This plan doubles up as a life insurance product as well as an investment plan. It provides life insurance cover against death of the policy holder along with periodic returns as a percentage of sum assured |
Here is everything you need to know about ULIP
Term Insurance are one of the most affordable form of life insurance. In this type of policy, the premiums are cheaper compared to other life insurance plans.
In this policy, the sum assured – is paid to the beneficiaries if the policyholder expires over the policy term. However, there is no pay out, if the policyholder survives.
However, endowment plans are different. This common life insurance policy comes with maturity benefit. An endowment plans pay out the policy sum assured under both scenarios – death and survival.
For better comparison, the table given below compares Term Plan, Endowment Plan and ULIP across various parameters-
| | | | |
| --- | --- | --- | --- |
| Parameter | Term Plan | Endowment Plan | ULIP |
| Benefit on Death | Sum assured paid as death benefit | Sum assured along with bonus accrued is paid as death benefit | Higher the sum assured or fund value is paid on death |
| Maturity benefit | Maturity benefit is usually not available | Maturity benefit is available | Maturity benefit is available |
| Premium | Lowest premium depends on age, sum assured and plan term | Premium remains higher than term plans and depends on sum assured, age | Premium is decided by the individual on basis of which sum assured is decided |
Is Insurance is a necessity for millennials?
Whatever be the policy, having a life insurance policy is an absolute must for each person irrespective of the age.
2.Health Insurance
'Health is wealth' is as true as it gets.
Health insurance is one of the most important insurance policies, which each and every person must necessarily have.
These days, the cost of good healthcare is through the roof. In such a scenario, if anyone in the family develops a serious illness or a very disease, then the cost of medical treatment can be extremely high.
Getting a medical treatment at a decent hospital, without an insurance, can take a severe toll on the hard earned wealth of the concerned person. It may even lead to the need for taking debt or compromising on the quality of medical treatment, neither of which is preferred.
One good thing is that, in the present time, due to the widespread acceptance for the need of health insurance; most companies provide health insurance plans.
In this regard one must be aware that, like life insurance, health insurance also comes with various plans.
Policyholders must chose these plans based on their goals and requirements. Each plan has a different premium which has to be paid and provides a different amount of total cover.
Know More About Mediclaim Insurance?
The purpose of a Mediclaim policy is to take care of Hospital Bills when a person is admitted to hospital.  At present, all of us would want to avoid going to a Government hospital due to lack of proper service.
This insurance is a must for everyone at all times, irrespective of their age.
3.Home and Content Cover
To understand the importance of this particular insurance, let us take an example.
Suppose, you come back from a  vacation in Hawaii and find that your jewelry, cash, electronics worth ₹ 25 lakh is missing from your home. It would be absolutely devastating.
All of us are aware of how expensive it is to buy or, for that matter, even rent a decent property to live in these days. The situation is so much worse in a major metro city like Mumbai. Keeping this in mind, it is extremely essential to get our homes and its contents insured.
The magnitude of loss is so large that it is simply not worth taking the risk. Even if you feel that the probability of an unfortunate event around the loss of your home or its contents is very low, you wouldn't want to take a chance on it.
A fire in the house could make it almost impossible to build or purchase the house again. In such scenarios, insurance comes to the rescue.
3 Most Important Things About Insurance Plans You Have to Know
For those who borrow money to purchase a house, it is mostly compulsory to have the house insured. Sometimes the cost of the house insurance is included in the mortgage payment.
The crux of the matter is that it is essential for everyone to subscribe to this insurance, despite the low probability of occurrence, so to say. However, since the value at risk is so large, it becomes extremely essential to do so.
Also, know about the 10 best child insurance policies of 2019
Other insurances
The above 3 are the most important insurance policies that each and every person must have. Apart from these, there are other types of insurance policies as well which one might consider.
A common one among them is a car insurance also known as an auto insurance. Very often, an auto insurance is required by law at the time of purchase of a new car or a second hand car.
Cars and their parts or accessories are expensive in nature. The cost of replacing a car part can cost a heft fortune. In these circumstances, the insurance becomes a saver. These days bumper-to-bumper car insurance cover almost all the damages to the car and are very popular.
Everything You Need to Know About Health Insurance: Explained in 10 Simple Points
Conclusion
In today's world one cannot simply do away with insurance. It is an extremely integral part of each and everyone's life. With the element of risk being of paramount importance, and more so, the need to hedge the risks; makes way for insurance.
Many millennials think that paying for insurance premiums is a waste of money, which could potentially be used at other places. However it is a hedge against the uncertainties that life throws at us.
However, these events could have such a huge impact on our lives that it has the potential to change it altogether. Here we are talking about the financial stability and lifestyle of not only the individual but also his/ her family and other dependants.
One way to think of insurance premiums is to consider it similar to Systematic Investment Plans or SIP.
Like SIP, an insurance is also an investment for the future. It helps maintain the same lifestyle and financial stability for the entire family and assists in removing any unforeseen financial outflow from hindering one's goals and plans.
"Insurance is the only product that both the seller and buyer hope is never actually used."
Happy Investing!!
Disclaimer: The views expressed in this post are that of the author and not those of Groww