What is Insurance?
Why we need Insurance?
These questions are normally misunderstood by Indians.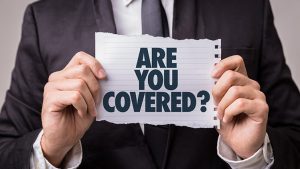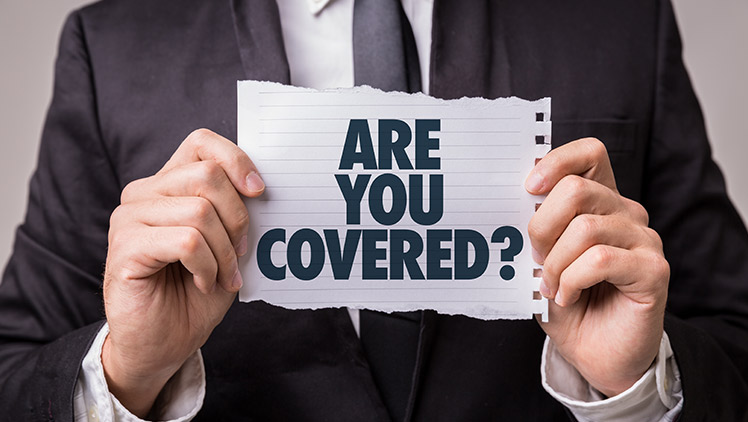 In India, most of the time, when we ask investors about their investment portfolio, they invariably land up saying that they have investments in some sort of insurance policy in LIC, ULIPs, endowment policy, money back policy, etc.
Indians understand insurance as a tax saving instrument or simply, as an investment tool, but do we understand insurance as an insurance?
What Happens in India?
The answer to this lies in 2 questions.
1. Why did I buy this insurance policy?
2. Which product did I buy?
Typically, you buy an insurance product as an investment and not as insurance.
That is why we say that Indians have actually not understood insurance in the right sense.
First of all, less than 5% of Indians have insurance policies and add to this, the average life insurance cover is less than Rs. 90,000.
We all understand insurance as an investment avenue and land up buying expensive products like endowment money back, ULIPs etc.
When in reality, all you need is to a simple term insurance policy/ term life insurance plan.
What Is Term insurance?
Term insurance is a life insurance product offered by insurance companies, which provides financial coverage to a policy holder for a specific period of time.
In the event of death of the insured person, the policy benefits are paid by the company to the beneficiary.
Though term life insurance products do not provide any returns, they offer the most important thing, a cover for your life and by that to your dependent family members.
In case of an unfortunate incident, it gives a lump sum amount to your family member. In a way, by buying term insurance, you are 'investing' in securing your family's future, so that they can take care of all their financial needs after you.
Advantages of  Term Life Insurance
Peace of mind, convenience and financial security a term insurance provides in case of an unfortunate event makes it an important investment that you need in order to protect your's and your family's future.
Here are some of the added advantages of term life insurance:
1. Simplicity
Term insurance plans offered by insurance companies are much easier to understand than insurance plans such as endowment policies which combine risk cover with savings.
In term life insurance, you just need to pay the premium and get covered for the term chosen.
2. Competitive Pricing
Term life insurance plans, offered by various insurance companies can be easily compared with each other on the basis of price as they are structurally similar and also simple to understand.
This has led to a very competitive market in which term life policies are rapidly becoming a commodity for Indians.
3. Flexibility
Opting out of a term life insurance policy is much easier than getting out of cash value policies.
In term insurance policies, if you stop paying the premium the risk cover ceases and the policy ends. Nothing is payable to you as there is no savings element in the policy.
In addition to that, many term life insurance policies are renewable and convertible.
The former ensures that you can go in for another term insurance policy without a medical exam at the end of the first term policy.
The latter allows you to convert your term life policy into an endowment policy for the same sum assured with associated increase in premium, provided this make sense during the term of the policy.
4. Tax benefit 
It is often argued that if you buy endowment type of insurance, as the premium is more you get more benefit under section 80C of the Income Tax Act, 1961 while investing.
Additionally, it also yields tax-free income when the maturity claim is paid.
However, it needs to be pointed out that while premium paid for term insurance is much less it is also eligible for tax benefit under section 80C of the Income Tax Act.
In addition to that, the difference in premium between a term insurance and a endowment insurance can also be invested in some other tax efficient schemes like PPF, ELSS, SCSS etc.
5. Low Premium
The premium for term insurance is much lower than that of comparative cash value policies.
For example,
Currently, it is possible for a 30-year old person to buy a level term insurance policy of 20 years for Rs. 10 lakhs sum assured for about Rs 3000 annual premium.
For an endowment policy without profits, with exactly the same death benefit, the premium will be a little above Rs 30,000 annually.
How Does it Work?
When you buy a term life insurance policy, you pay a certain amount to the insurance company on regular basis.
This regular payout is called the policy premium.
Over time, the insurance company collects this premium and uses this amount to provide financial security to your family in case of an unfortunate event.
Mixing Investment & Insurance
We should totally avoid mixing insurance and investment.
When an insurance agent chases you,  is he selling you an insurance product? Or is he offering youana investment opportunity and a tax- saving scheme?
Out of 100, in 99 cases, agents don't sell pure insurance.
Insurance agents are driven by the first year commission that they get from insurance companies and they are hardly bothered whether or not it is the right product for you or not.
In fact, that is the reason, why most of the insured investors we come across, say that they don't see their insurance agents after the first premium.
Is Insurance an Expense?
Let's try to answer the question through an analogy from the real world.
Do you know that the world's tallest building Burj Khalifa which is located in Dubai?  It is 828 meters high and has a foundation of 320 meters below the earth, which is made of concrete and stainless steel.
This means that to see a masterpiece you need to invest in its foundation.
And we all know that the foundation has no visibility but it is a major part of cost.
So, any expense which gives you a foothold and acts as a security towards unforeseen circumstances in life, is worth spending.
Thinking of insurance as an asset instead of simply as an expense can help change one's perspective and help make better long-term decisions.
We all must buy a simple insurance even before we start thinking of investing for the future. Understanding insurance as an investment or mixing insurance & investment is not a wise decision.
Why Is Insurance Needed?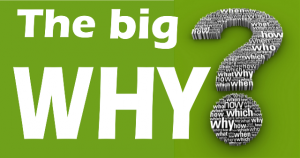 It is said in Indian mythological stories that Lord Rama, Lord Krishna, Bhishma Pitamah and Buddha, knew the time when they would leave this world.
But you and I don't.
"Only one thing is known to all of us that in life the unexpected is always expected" 
Our life is full of uncertainties and we are all born with responsibilities in our hand to fulfill. But we do not know how much time we will get to fulfill those responsibilities.
Who will provide financial security to your family,if an uncertain situation arises?
If all above mention questions touched your heart, then this is where insurance can help you with.
Insurance is one of the greatest inventions in the field of personal financial products globally. But it becomes fatal to financial life and costly once you end up purchasing the wrong insurance solution without having prior knowledge.
The types of insurance that you need will depend on what you need to protect. Think it over and look at prices of insurance policies of different companies and then you can start to decide what you want and what you can afford.
Happy Investing!
Disclaimer: The views expressed in this post are that of the author and not those of Groww