Greetings Investors!
At Groww, our endeavor is to provide you with a wide range of investment options that you can invest in with ease. The latest addition to our product suite are fixed deposits. Fixed deposits are investments where individuals can park their excess savings, and enjoy considerable wealth appreciation over the long term. These are not market-linked instruments. Thus, they do not warrant the same risks as mutual funds or equities do.
Currently, fixed deposits are available on Groww (web: groww.in) for certain banks only, we would be onboarding more banks on our platform soon. For representation purpose only, we have shown steps to open a fixed deposit with Equitas Small Finance bank. 
Where To Find Fixed Deposits? 
As you login to your account, you would be able to see the 'FDs' tab. Click on it to enter Groww's deposits universe!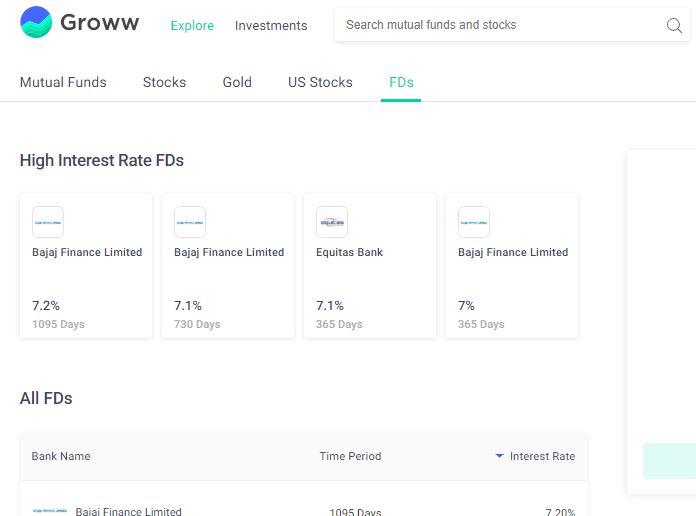 Step 1: Click on the name of the bank, from the list of available FDs. You can also search for the name of your bank in the search bar above. Here we will click on
'Equitas Bank', to proceed. We have selected Equitas Bank FD with 1 year maturity.
Step 2:  Enter the FD amount (minimum is Rs 5,000) and click on Proceed. On maturity, the proceeds will be credited to your primary bank account. [ Please note, the primary bank account is the account with which you would debit the money towards FD payment). Click on 'proceed' to continue.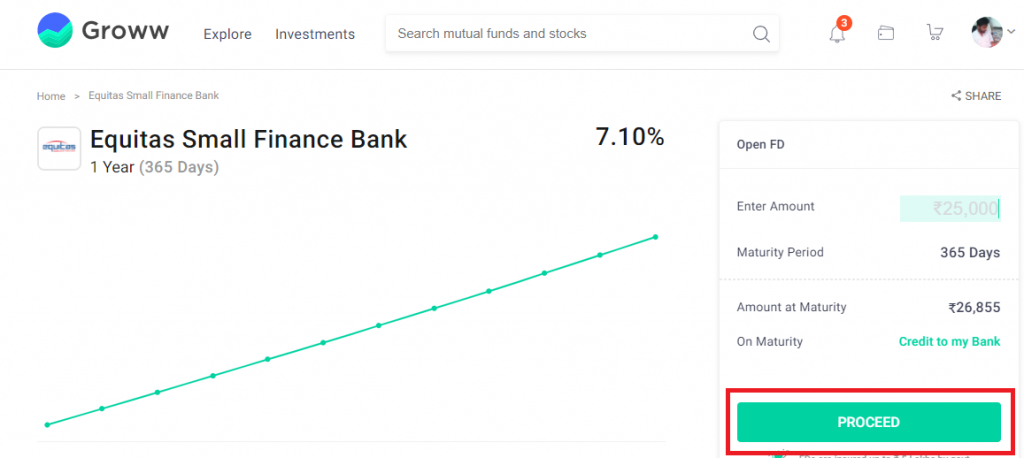 Step 3: Fill your basic details such as your occupation type, range of your annual income, education level and mother's name. Click on next once you have filled all the details correctly.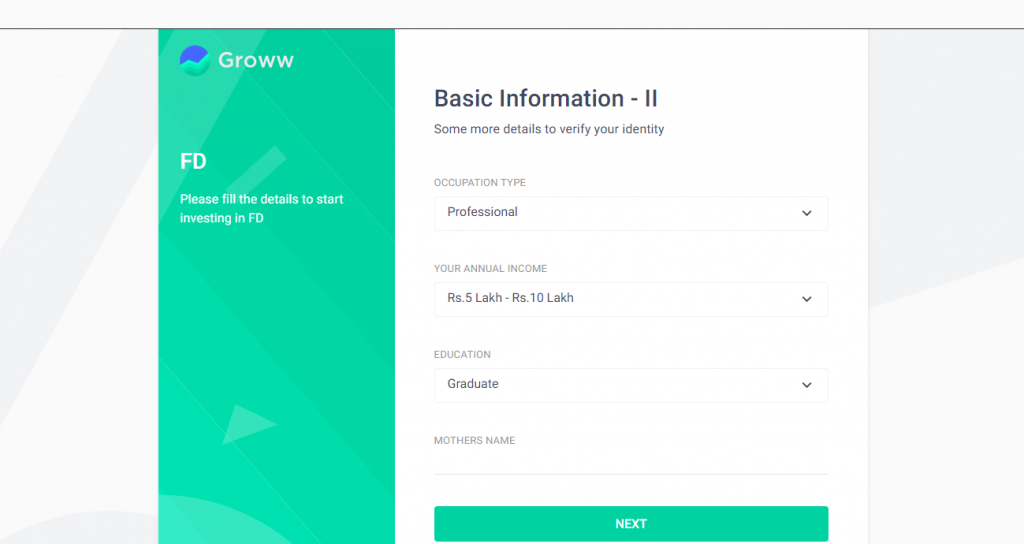 Step 4: Enter additional details such as your mother's maiden name and city of birth. Click on next to proceed.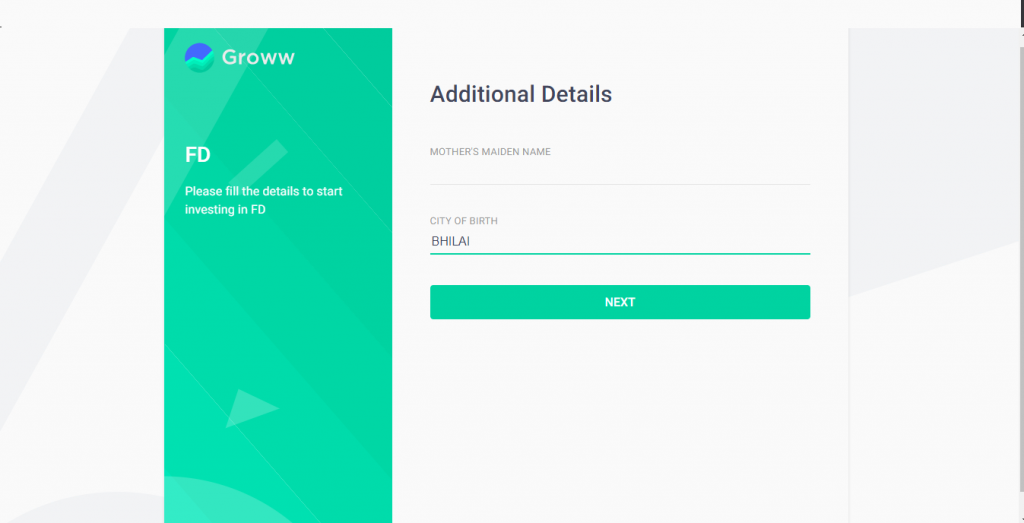 Step 5: The next step involves entering the details of the nominee. Nominee is the person who is contacted in case the account holder is not reachable. The nominee also can take decisions regarding the account in case of demise of the account holder. Click on next to proceed.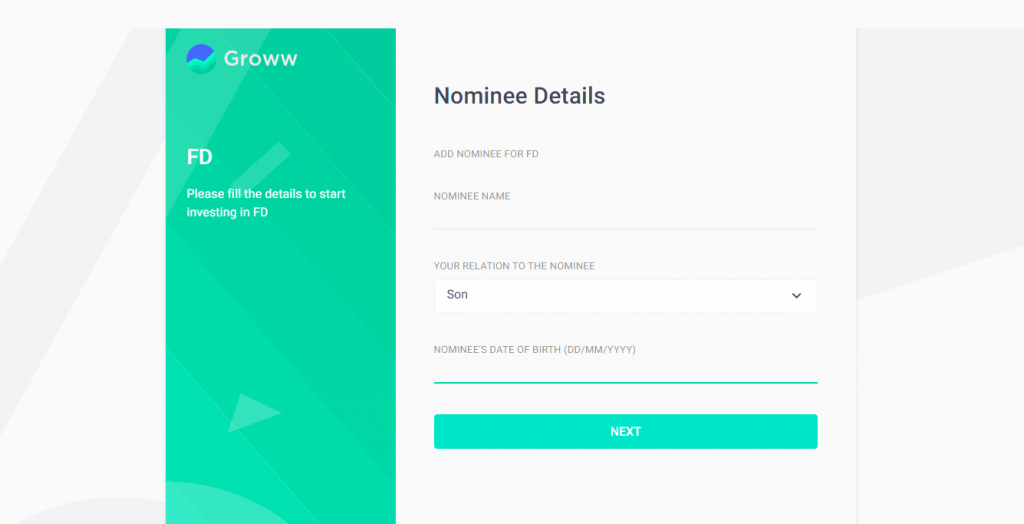 Step 6:  After furnishing all the necessary details, you can proceed with investing in the fixed deposit. The details mentioned above will be asked to you only once during the initial onboarding and you wouldn't have to enter this information again!. Click on 'Explore FD' to continue.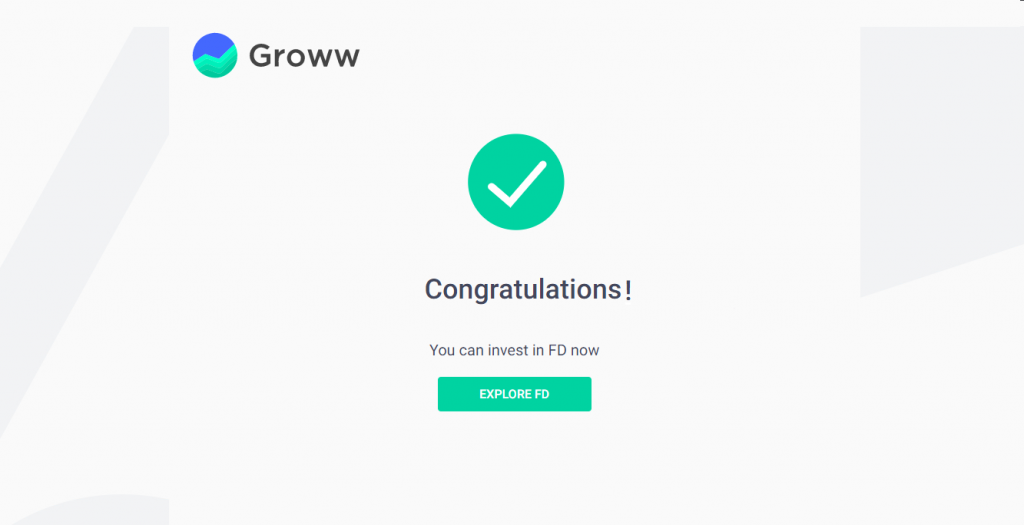 Step 7:  Next, enter your Aadhaar number. Please note, your Aadhaar should be linked with your mobile number, for you to proceed.
Read More: How to Link Aadhaar with Mobile Number Online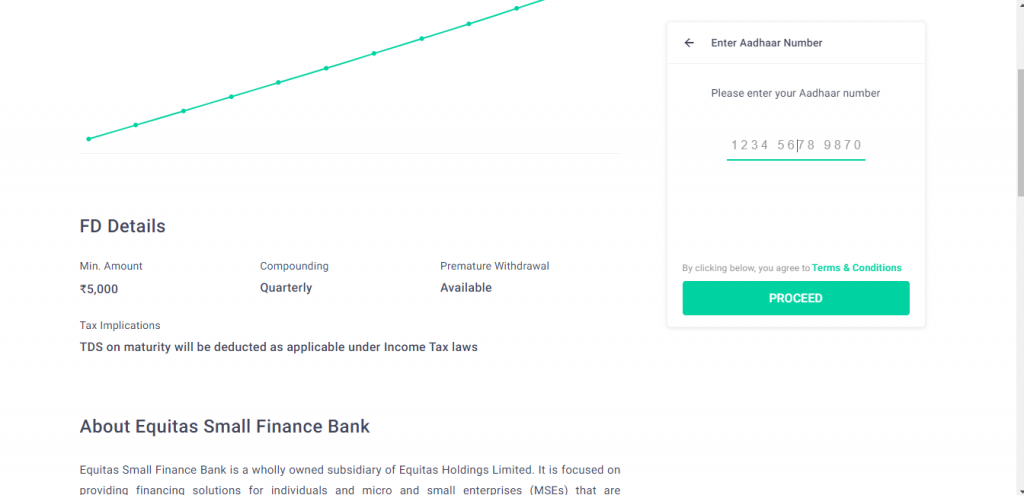 Step 8: A one-time password ( OTP) will be sent to your registered mobile number that is linked with your Aadhaar, enter the OTP to proceed.
It may take a few minutes for the verification process to be completed on our end. Please do not refresh or click on the back button during this time.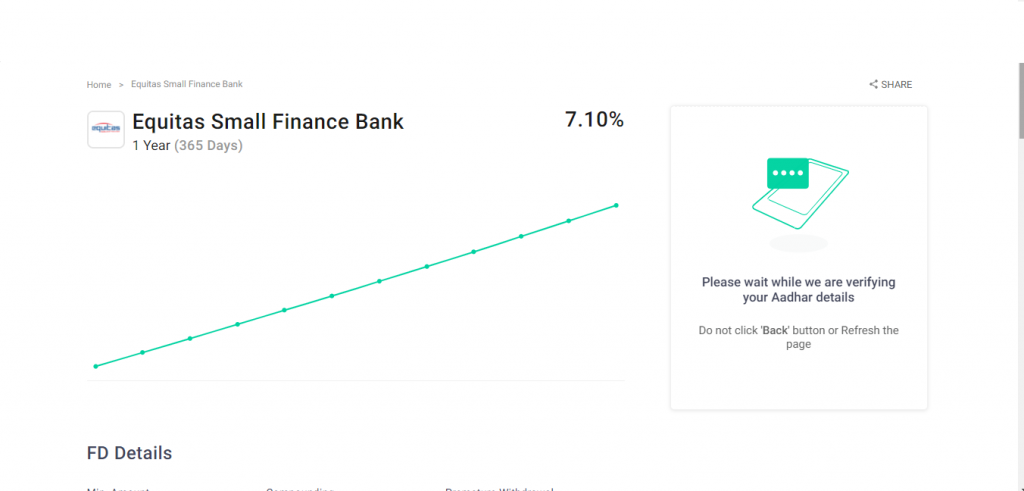 Step 9:  Once the verification is done, the next step will direct you towards the payment process. You can select any of the enabled payment methods to complete the process.

And that's it! You will receive a message on the next screen that says 'deposit order initiated'. You can click on the 'track my order' tab to check your order status on the dashboard.
Hope this was helpful!
Happy Investing!