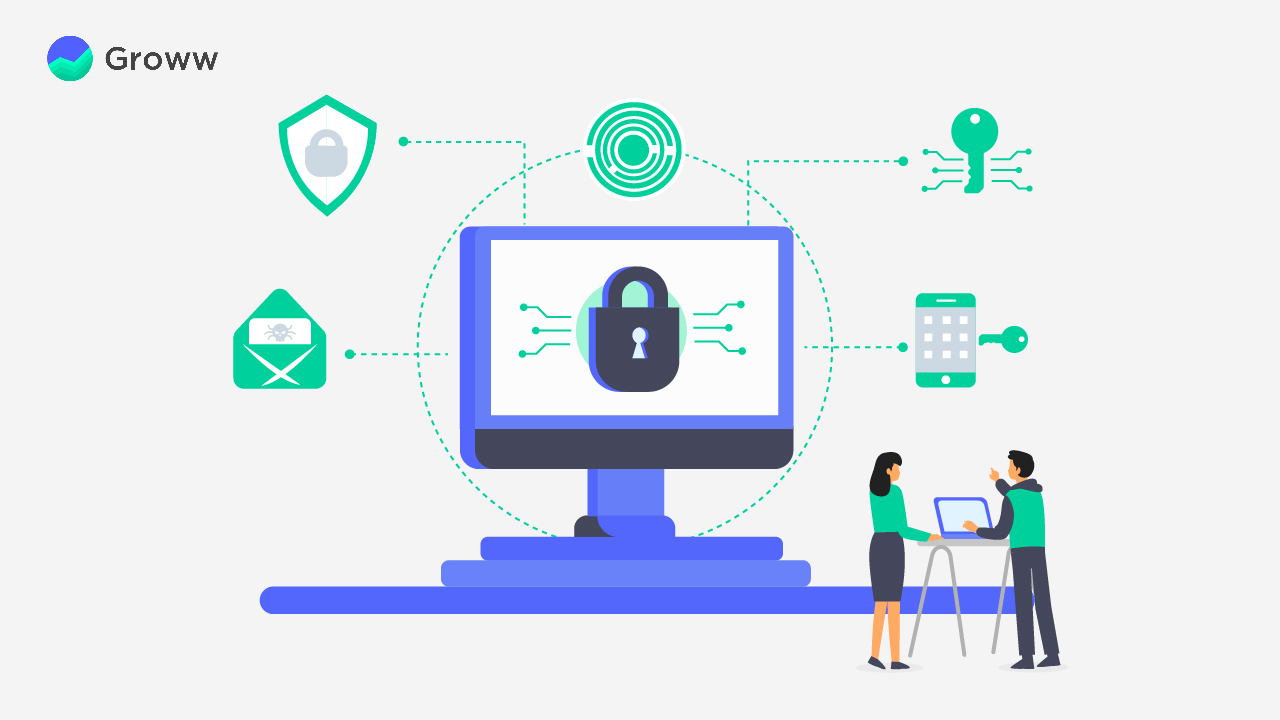 Greetings Investors!
We hope you and your loved ones are safe and healthy. Along with staying indoors, it is also essential to remain vigilant of suspicious and fraudulent activities. 
While at Groww we are committed to ensuring the safety and protection of your information, it is crucial to exercise caution while exchanging information online. Here are some dos and don'ts you can follow to protect your privacy. 
Be Aware of Phishing Scams 
The Internet is full of fraudsters looking to scam innocent people by setting phishing (fake websites) that are very similar to the login pages of investment or trading platforms. 
Often links that require you to make some sort of payment are sent out to unsuspecting investors via SMS, email, social media, and the contact information is misused. 
Believing the sites are genuine, many investors enter their personal information like OTP, password, pin, personal information, bank details, etc. 
This information gets captured and is then misused by miscreants to operate accounts and execute transactions remotely.
If you have received any suspicious calls/email communication from our end, here's what we would like to tell you:- 
Groww will never contact you to ask for :-
Sensitive information, such as PIN/password/OTP.

Installation of any remote view application like AnyDesk or TeamViewer in the name of completing KYC or any such process.

Any confidential information related to UPI PIN/Debit card number/Debit card PIN/Net banking password/Net banking User ID 

Requests to make transactions /open new bank accounts etc 
If you receive any communication – SMS, email, or call asking you to log in to any website, which is not https://groww.in/, please do not click on the link or share your login credentials. Please report immediately at our help center, and we will ensure strict action is taken in this regard. 
As an extension to our request, here are things you can do to ensure maximum protection against information misuse:- 
Do not share critical information like Groww password, PIN, OTP, transaction ID, folio number, etc. with anyone over the phone, Internet or otherwise

Ensure your password is strong- use special characters/numbers. 

Update/Change Groww account passwords/PIN at regular intervals. 

Keep checking your Groww portfolio/dashboard, account statements regularly to ensure all transactions are proper. Report if you notice a purchase that you may not have initiated and raise concern over discrepancies. 

Do not store sensitive information like your bank account details, Groww PIN/Password, etc. on your phone/computer or any device that is not password protected or is shared among multiple people.

Be cautious while making transactions using public WiFi. Instead, use mobile data or a secured network. 

Never respond to agents/callers who say they are Groww representatives and offer to make investments on your behalf or give investment tips etc. Please raise the issue with us immediately as Groww would never send such a communication. 
Stay Safe!
Happy investing.