Want to start a lumpsum investment online? Follow the 6 steps below to begin a new lumpsum investment on the Groww website.
Step1: Type the Name of Mutual Fund
Click on the magnifying glass icon on the screen and start typing the name of the mutual fund you want to invest in.
Step 2: Choose the Mutual Fund to Invest In
Once the name of your desired mutual fund shows up, click on it. This will open the mutual fund's page on the Groww website. Here, you can see all the details about the particular mutual fund.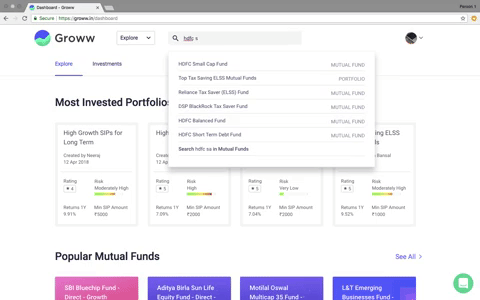 Step 3: Tap 'Invest Now'
Once you have seen the details of the mutual fund, click on 'Invest Now' to invest in the mutual fund.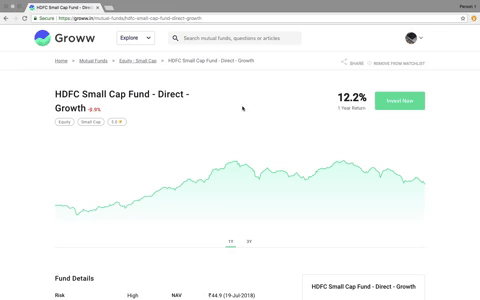 Step 4: Click on 'One Time
Once you are directed to the amount page, click on 'One Time', which basically means lumpsum investment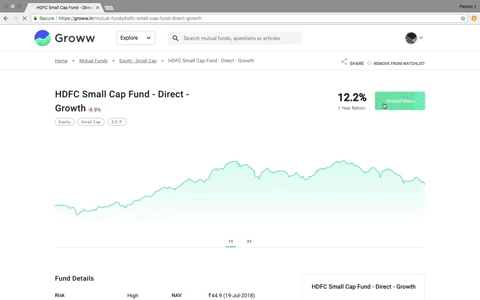 Step 5: Enter The Amount and Make Payment
Enter the amount you want to invest and click on 'Continue to Payment'. The website will direct you to 'My Cart', after which, you must click on 'Make Payment'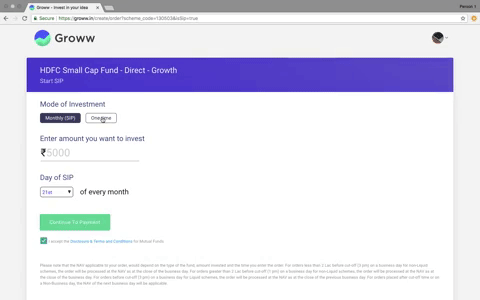 Step 6: Complete Payment
You can finally make your payment through netbanking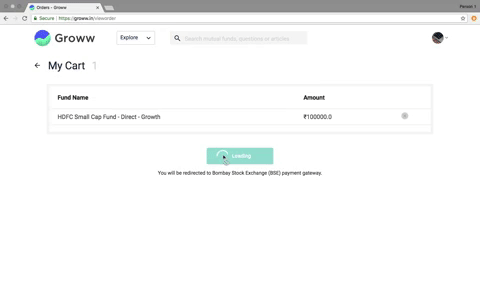 Congratulations!
You have successfully completed your investment. You will get a message confirming your transaction.
Happy Investing!