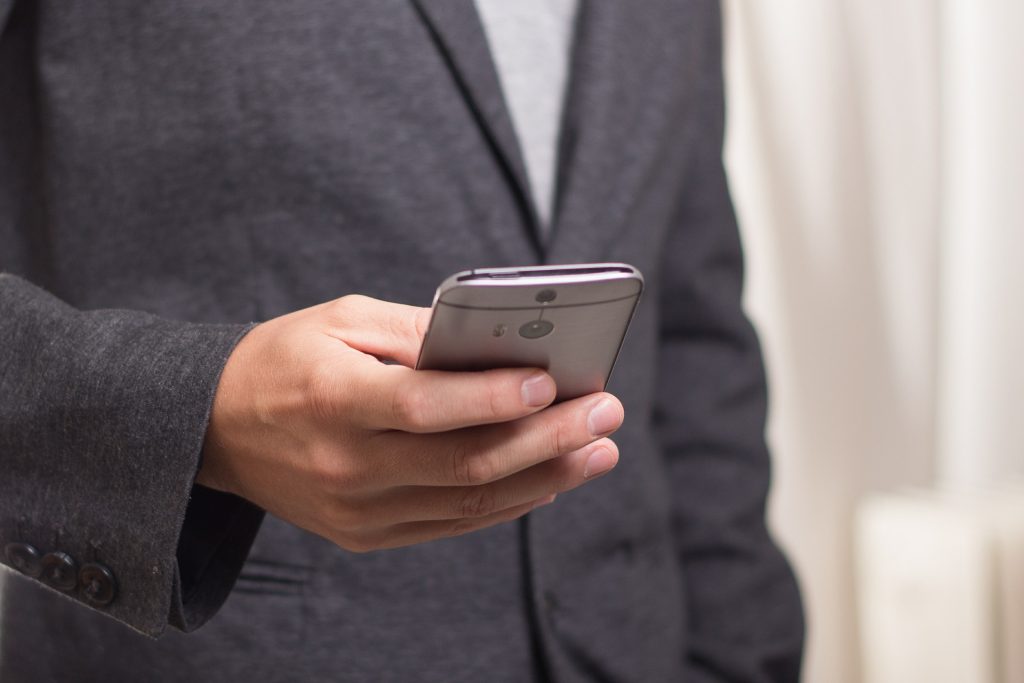 Traditionally, people used to invest in mutual funds via distributors. Now, there are many online options.
The traditional approach has been of investing via distributors. Distributors are scattered all over the country.
To invest, you will have to visit these distributors physically. Upon selection of a mutual fund type, you will be required to give the requisite documents. These documents along with a filled up form and a cheque bearing the amount you want to invest have to be given to the distributor.
The distributor would then deposit these documents at the Asset Management Company (AMC) office.
An AMC is a company that manages the mutual fund. AMC are often referred to as fund houses too. For example, SBI Bluechip Fund is a mutual fund managed by the AMC, SBI Mutual Fund.
Investing Through Mutual Fund Apps
Mutual fund apps are essentially online distributors. We at Groww are one such online distributor.
Essentially, mutual fund apps aim to do what e-commerce website did to shopping. With any of the mutual fund apps or websites, you can invest in a mutual fund without having to go to any physical branch.
The documents required for the same are pretty much the same except one big difference – everything is done online.
There are two different ways to go about this.
The first method is via the website. You can visit the website of the mutual fund distributor platform like groww.in. This website can be accessed via a computer or a mobile device.
The second method is via a dedicated app for the same. You can find the Groww app here.
To start investing in mutual funds, you must be KYC verified. If you are already KYC verified, your job is that much easier. If on the other hand, you are not KYC verified, we at Groww will get you KYC verified online.
To complete the KYC verification process, you need to upload a picture of your PAN card and a picture of your address proof. Following these, we will ensure you are KYC verified.
If you're already KYC verified, then you need to simply upload a picture of your PAN card. Along with the PAN card, you are also required to upload a picture of your bank statement or a canceled cheque. You must take that the bank statement/cancelled cheque is of the account you want to invest in mutual funds from. Following this, you will be eligible to invest in mutual funds on the Groww platform.
Online websites or mutual fund apps can let you do everything from buying, reviewing, researching, and selling your mutual fund.
The Safety Factor
Different platforms employ different mechanisms to ensure safety. We cannot comment on the safety measures taken by other platforms.
We can tell you about our platform – Groww.
Investing in mutual funds on Groww is completely safe. All personal information is stored using 256-bit encryption.
Besides, all transactions to and from AMC is done via BSE. At no stage does your money reach us.
When you decide to invest in a mutual fund of your choice, you choose that mutual fund on our website and click 'invest'. Following that, you are redirected to the BSE page where you make the payment. BSE then directs your money to the AMC managing your mutual fund.
Similarly, when you redeem, you can request the same on our platform. The money redeemed is transferred from the AMC account to BSE following which BSE credits the amount to your account. This is the same account from which you made the initial payment to the AMC.
Groww app offers over 3000 mutual funds from over 30+ AMC. An investment in any of these over 3000 mutual funds follows the same process as mentioned above.
The Groww App
You can invest on Groww via the website or the app.
Our focus at Groww has always been to make it easier and simpler for investors to invest in mutual funds. Our website has been optimized for both the computer as well as the mobile platform. This ensures that your experience on either device is optimal.
The computer website is designed so as to be best used with an on-screen mouse. Computer screens also have a much larger screen. This ensures that your experience on either device is optimal.
On the other hand, the mobile experience is tuned to work best with a touchscreen. Large buttons and icons ensure everything is easy to see and click. This ensures that your experience on either device is optimal.
Top Reasons to Invest in Mutual Funds Online
1. Paperless
At no point in time are you required to send or receive any documents in paper form. Every exchange is completely online and paperless.
2. Anywhere, anytime
Investing in mutual funds online allows you to buy, research, monitor, and sell your mutual funds anytime from anywhere in the world – as long as you have an internet connection and your device.
3. Completely safe
As highlighted before, investing through Groww app offers you complete security. Your money remains in completely safe hands.
Not just your money, your personal details also remain absolutely protected with a 256-bit encryption.
4. Simple
Unlike other methods, with Groww you are not required to fill any lengthy forms or provide with passport sized photos. We take care of all that. Just providing the basic details and documents is enough.
Happy investing!
Investment in securities market are subject to market risks, read all the related documents carefully before investing. Please read the Risk Disclosure documents carefully before investing in Equity Shares, Derivatives, Mutual fund, and/or other instruments traded on the Stock Exchanges. As investments are subject to market risks and price fluctuation risk, there is no assurance or guarantee that the investment objectives shall be achieved. NBT do not guarantee any assured returns on any investments. Past performance of securities/instruments is not indicative of their future performance.