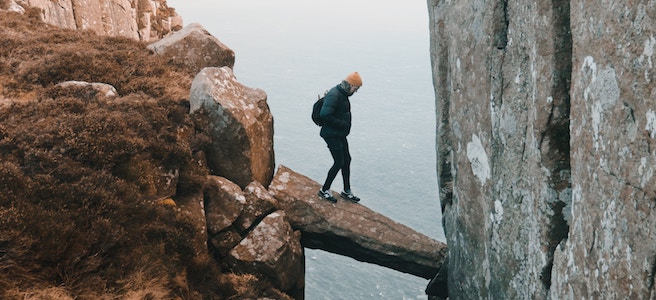 Very often we think of steps that we didn't opt because either we were risk averse or we didn't believe the risky option's phenomenal outcome to be true.
It's the innate power or gut feeling which is responsible for risk worthy options we took. When this risky decision pays off, they pay off heavily. We get a strong feeling of our capability to think different.
Investing in the stock market is no different than taking the risk. Let's just browse through some real facts and returns
Returns Matters
| | | | |
| --- | --- | --- | --- |
| Indices | 3 Year Return (%) | 5 Year Return (%) | 10 Year Return (%) |
| NIFTY | +48.42 | +71.17 | +333.18 |
| SENSEX | +49.57 | +69.38 | +353.15 |
| NIFTY IT | +42.16 | +56.72 | +661.49 |
| NIFTY NEXT 50 | +53.00 | +121.62 | +675.91 |
| NIFTY MIDCAP 100 | +42.60 | +146.66 | +201.02 |
| NIFTY SMALL 100 | +36.31 | +138.17 | +109.46 |
| NIFTY BANK | +84.59 | +132.48 | +735.35 |
| BSE 500 | +49.34 | +84.75 | +394.49 |
| BSE CONSUMER DURABLE | +96.00 | +273.44 | +1445.45 |
Just imagine we had ₹1000 invested in any of the stocks or stock indices 10 years. The return we would have received would be around 300%, that means our investment would have been grown to ₹4000 appx.
This investment in stock is without any active portfolio managing. The investment fund was used to buy a stock of the index or any stock or portfolio of stock and then it was left for 10 years.
Active portfolio management means, buying and selling stocks pro-actively in order to gain from short movement in the price of stocks. This is basically to monetize small arbitrage opportunity which the price volatility of stocks gives rise to.
Sounds good, right? But a question may arise – why should I invest in the stock market? Instead, I would prefer bank options like fixed deposits, recurring deposits or even public provident fund they are safer.
The Safe Myopia
We all have been receiving advice from parents and guardians about depositing amount in a bank's fixed deposit or recurring deposit. It fixes our return and gives surety.
Let's explore each case of investment
Bank Fixed Deposit
Return: appx 7%. If we had deposited ₹1000 our money would have grown to ₹1968 in a span of 10 years. With guaranteed return.
Bank Recurring Deposit
Return: appx 7.5%. If we had invested a total of ₹1000, our money would have grown to ₹2061 in a span of 10 years. Again, returns are assured.
But amongst us, there will be those who went against the suggestions of our guardians and invested in the stock market. His return would have been 3 times the investment. This someone is the stock market investor.
Thus, stock market investment has better returns than other investment options discussed.
But this mode is volatile. Hence, even the return are volatile. Thus, patience and perseverance is the key need here. An investor who has done the hard work of researching, monitoring and investing get their efforts paid off.
Even though these investors went through a hard time, they didn't give up. It was their perseverance and the discipline they followed which took them to great heights.
Characteristics of Stock Investors
a) Discipline
Sticking to the plan even in hard times is one of the core characteristics of a successful investor. When markets are down or there is some news in the market these investors stay. They are prepared for small losses and do not get bogged down with the negative setup of stocks created by news or any other source.
These investors do not follow the crowd and thus escape the herd mentality. They have the ability to see the bigger picture.
b) Strong fundamentals
As an investor, some knowledge about financial markets and underlying company performance is required. These stock investors gather enough information and develop an innate ability over time to filter news which is noise. There are times when the stock price moves against the predicted movement. These investors do not react immediately and change the position taken on the stock because they have built a strong fundamental analysis backed by intensive research.
c) Risk Takers
One of the most important aspects of the stock investor is the risk attitude. The investor knows that there lies a possibility of loss of investment, still, there is also the possibility of a big gain. It is even evident in history that successful leaders became great because they took the risk.
Investment in risk is derived from a trade-off between risk and return.
Stock Investing – Gambler Fallacy
We generally come across a lot of stories in the society where people have lost lakhs of rupees in the stock market. Sometimes, these people go bankrupt.
Has anyone of us ever had a talk with them about the reasons and investment philosophies which lead them to such a failure?
The answer is no. We have just heard the stories and never, in reality, met them.
Generally, these people rely on a lot of risk for a greater return. There is neither diversification of sectors taken into account nor have they bought after researching. They had been just go-getters without substance.
Investors' problem
a) Herd Movement
There are times when a particular stock gets too much attention and the entire pool of investors want to buy those stocks. This refers to following the herd.
These are the traps which good investors avoid and they stick to check the company's financials before either selling or buying.
b) Bubble movement
This is a period where the price of the stocks exceeds much over its fundamental and intrinsic valuation. Fundamental and intrinsic values are determined by looking at the company's perspective of growth, industrial growth, earning potential, capital structure, company's operation, etc.
The general mentality is to buy the stock and expect the bubble to build up. The problem occurs when the bubble bursts, the decline in price sometimes goes down even below 50% of the value.
Imagine if we had parked ₹10,000 and in the event of burst the stock price declined to ₹4000.
Stock Investors are beware of this risk. Their fundamentals and technical analysis provide good support in telling them when to exit or when to enter.
c) Cultural Pressure
Often the societies we come from – stock market investments are treated with a negative outlook. Even a minor loss is amplified and then thrown at investors. Many investors have dealt with this. Patience is the real game. People leaving the game with a small loss will definitely go with the loss but who stays in the game gets a chance for profit making.
As seen above, historically stock markets have performed better than many of the other conventional investment options. In the short term there might be losses but in the long run, most of the indices have delivered good returns.
Every investor goes through this principle of leveraging India's booming economy. They believe
"Buy right and Sit Tight"
is the statement to bank upon.
Conclusion 
Being an investor in the stock market is a tough job. It is the effort for which an investor is paid for.
It is not that no one amongst us would be liable to become investors. Everyone can become a successful investor provided he/she follows the principle of discipline, knowledge, patience and risk-taking attitude.
Stock market investing is a like a double-edged sword – you can beat your opponent to death, but you need to be careful as the sword might hurt you back. A little knowledge about strategies of investment can earn big cash and also help you take precautions against volatile or bad times.
Happy Investing!
Disclaimer: the views expressed here are of the author and do not reflect those of Groww. 
Investment in securities market are subject to market risks, read all the related documents carefully before investing. Please read the Risk Disclosure documents carefully before investing in Equity Shares, Derivatives, Mutual fund, and/or other instruments traded on the Stock Exchanges. As investments are subject to market risks and price fluctuation risk, there is no assurance or guarantee that the investment objectives shall be achieved. NBT do not guarantee any assured returns on any investments. Past performance of securities/instruments is not indicative of their future performance.