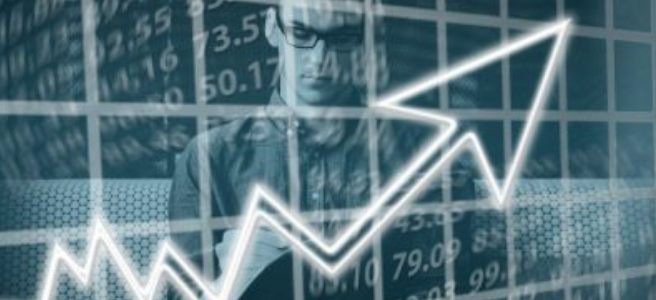 Small-cap funds are popular among investors because they are high risk – high return funds.
Reliance Small Cap Fund is one of the top performing small-cap equity mutual funds. It is an offering of Reliance Mutual Fund house and has a total AUM of ₹6,700 crore.
A small cap fund invests a large portion of its total asset under management in companies with small market capitalization i.e. companies that have a market cap of less than ₹ 500 crore.
Small-cap funds are high-risk investments due to their exposure in volatile small-cap stocks.
Ideally, these funds have high growth potential and thereby generate high returns. Generally, these funds are best suited for investors with a high risk appetite.
Reliance Small Cap Fund – Analysis
1.Investment Objective
The primary investment objective of the scheme is to generate long-term capital appreciation by investing predominantly in equity and equity related instruments of small cap companies and the secondary objective is to generate consistent returns by investing in debt and money market securities.
2. Key Details
| | |
| --- | --- |
| AUM | ₹ 6,371 Cr. |
| NAV | ₹ 39.4 |
| Minimum SIP Investment | ₹ 500 |
| Expense Ratio | 2.31% |
| Returns 1 Year | 2.2% |
| Returns 3 Years | 16.9% |
| Returns 5 Years | 34.1% |
| Risk Grade | Moderately High Risk |
| Benchmark | S&P BSE Small Cap Index |
| Exit Load | 1% if redeemed before 1 year |
| Fund Manager | Samir Rachh, Dhrumil Shah |
Returns
Reliance Small Cap Fund is an equity oriented fund which has given a 5-year return of  35% (approximately). Considering various parameter, this fund has been given a 5-star rating by Groww.
The fund primarily seeks to invest in equity and equity-related securities of small cap companies, debt and money market securities and units issued by REITs and InvITs.
The fund is about 8 years old which shows the fund has successfully been able to tide over various bull and bear cycles, while creating alpha for its investors.
Its expense ratio is 2.31% for a direct plan and is on the higher side.
However, the fund carries no exit load, if the funds are redeemed or switched after a period of one year, unlike a few other funds in this category.
It has a minimum SIP amount of only ₹500, which encourages investors to invest even small amounts periodically, usually monthly.
The fund managed has outperformed its benchmark index in its 5-year returns and has given a return of almost 35%.
3. Allocation and top holdings
The fund's portfolio comprises of small-cap and medium-cap stocks, with a small portion invested in large-cap stocks and cash to make use of any investment opportunities.
Equity comprises 93% of the total AUM, while cash comprises the remaining 7%.
Equity size breakup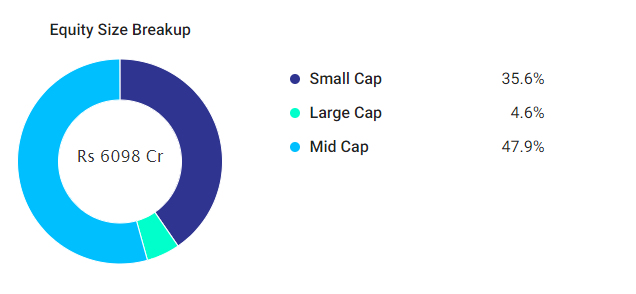 A deeper analysis of the equity sector allocation reflects that this fund has a good exposure to consumer goods and industrial manufacturing sector.
However, the fund is well diversified across most important sectors which comprise the Indian economy.
Some important sectors where this fund has exposure are telecom, financial services, IT along with Chemicals. The well diversified sector portfolio reduces and distributes risk.
Some of the top stock holdings of this fund are:
VIP Industries
Cyient Ltd
Deepak Nitrite Ltd
RBL Bank Ltd
Tejas Networks Ltd among others.
The fund has been successful in creating wealth for its long-term investors. It is suitable for investors looking for high capital appreciation over a long-term period.
4.Fund Managers
Reliance Small Cap fund is managed by experienced and professional veteran fund managers.
The fund managers are Mr. Samir Rachh and Dhrumil Shah.
Samir Rachh
Mr. Rachh has over 10 years experience with Reliance. He was previously as an Assistant Fund Manager and Senior Investment Analyst and specializes in mid-cap stocks at the firm.
Prior to joining Reliance, Rachh spent two years as the Head of PMS and Portfolio Manager at Emkay Global Financial Services Ltd.
Moreover, he has also served as a Portfolio Manager at Hinduja Finance Ltd. for five years.
Dhrumil Shah
Mr. Shah is a registered CA and worked at  Birla Sun Life Insurance as AVP Investments and at ASK investment Managers as Portfolio Manager, Equity Fund Management and Research.
Who should invest?
Reliance Small Cap fund, being a moderately high risk fund, is suitable for those investors who are seeking long-term capital appreciation.
An investment in the small-cap category can be risky as the price movement can be volatile.
However, these funds have the potential to provide massive returns due to their investment in securities with great growth potential.
Investors who have a long-term investment horizon and are comfortable with high risk may choose to invest in this fund.
How to can you invest in Reliance Small Cap Fund?
Reliance Small Cap Fund is available for investment on Groww. Simply log in to your account, choose the fund – Reliance Small Cap Fund – make your payment and start your SIP/lumpsum!
Conclusion
Now that you have a clear idea about Reliance Small Cap Fund, its working and key details, you can make a decision as to whether this small cap fund co-insides with your invetsment objective.
Happy investing!
Disclaimer: the views expressed here are of the author and do not reflect those of Groww.
Investment in securities market are subject to market risks, read all the related documents carefully before investing. Please read the Risk Disclosure documents carefully before investing in Equity Shares, Derivatives, Mutual fund, and/or other instruments traded on the Stock Exchanges. As investments are subject to market risks and price fluctuation risk, there is no assurance or guarantee that the investment objectives shall be achieved. NBT do not guarantee any assured returns on any investments. Past performance of securities/instruments is not indicative of their future performance.