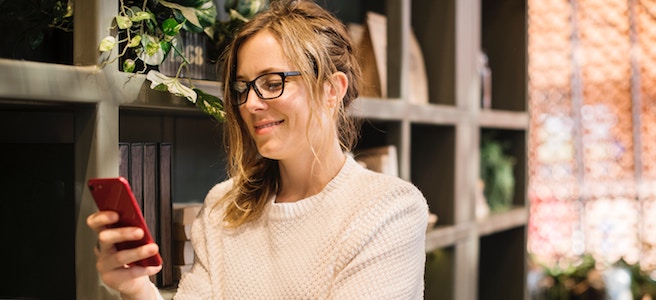 Step1: Go to 'Dashboard'
Tap on 'dashboard' at the bottom of the screen to see all your mutual fund investments.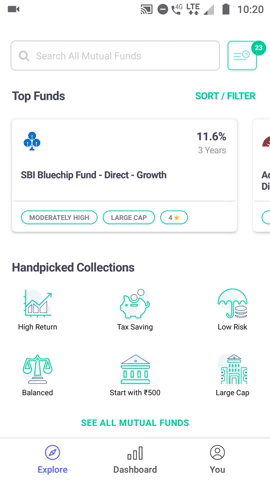 Step 2: Choose The Mutual Fund You Want to Redeem
To redeem money from a mutual fund, simply tap on the fund and then tap 'Redeem'.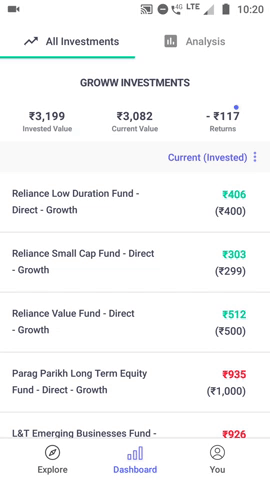 Step 3: Choose the Reason for Redeeming
Very quickly, choose the reason why you are redeeming money from the mutual fund.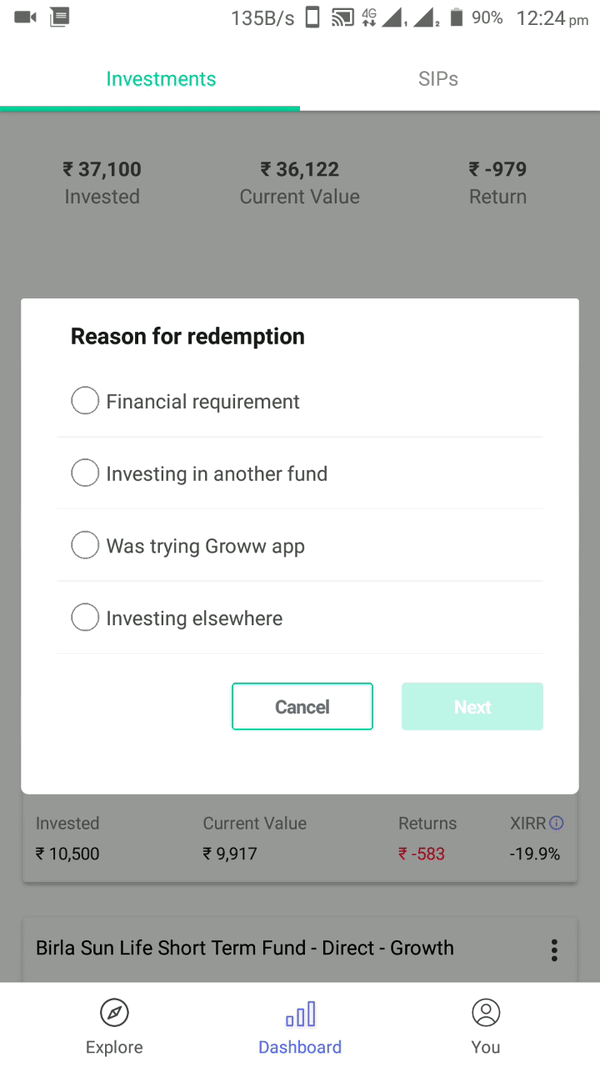 Step 4: Enter Amount to Redeem
Enter the amount you would like to redeem or if you wish to redeem the entire amount, tick on the box below. Then, tap on 'Redeem'.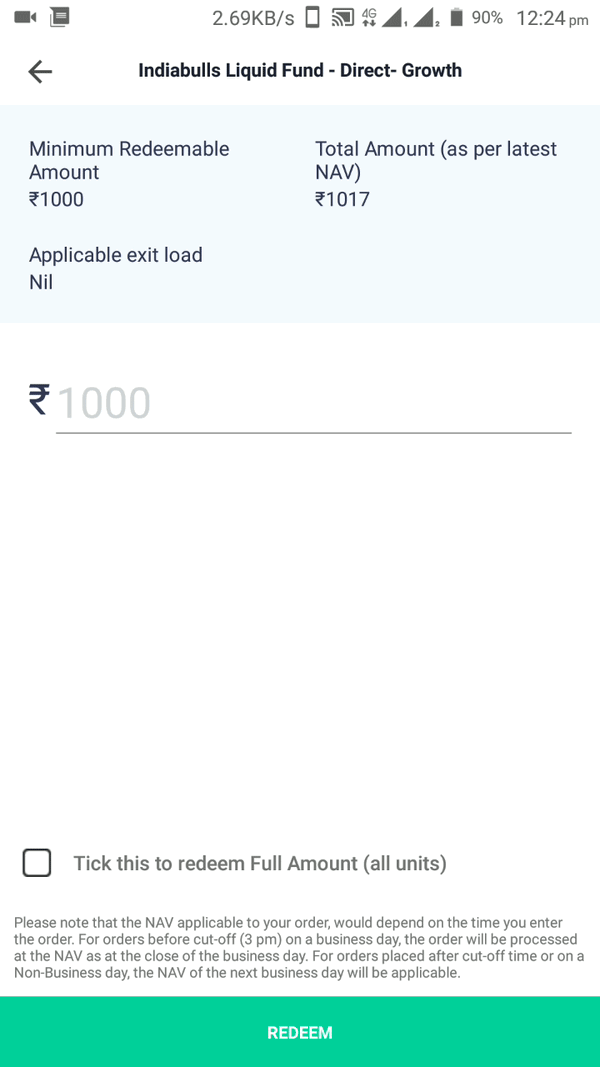 Step 5: Confirmation
After the last step, you will get this message confirming your redemption.