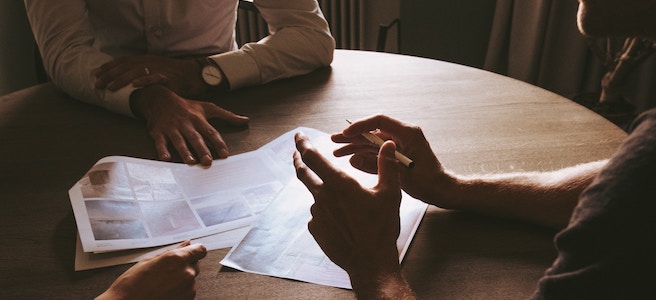 Fixed Deposits (FD) are not just investment instrument in India, they are a part of our tradition and culture.
But what most people do not realize is that they can earn way more money by investing in the stock market and keep the risk profile lower by remain invested for a longer period.
5 reasons why stock investments give higher returns than FD in the long term
Here are the 5 reasons to show you why investments in the stock market give high returns than FD in the long term.
1. Historical data shows all
Historically, if you invest in stocks for the long term, you're more likely to make money.
Although stocks do have a roughly 50% chance of rising or falling, stocks can only fall to ₹0, but they can rise practically infinitely.
If you let your winners ride, there's a good chance that, over the long run, you are going to see your portfolio grow in value, especially if you focus on high-quality businesses.
Since its launch, the Indian stock markets have tended to rise over the years.
There have absolutely been devastating crashes in global stock markets, pullbacks of stocks, and periods of bad performance form many companies.
But overall, Indian stocks have formed a steady rise upwards as India and global economies have grown with the time.
Read more: Sensex index: meaning, history, & why it is needed
2. Taxation
Another advantage of long-term investing in stocks is that you'll pay far less in taxes than if you're doing by investing your money in FDs.
In case of Fixed Deposits (FD), the returns earned from FDs is added to your annual income for taxation purposes.
Hence, the tax rate on returns earned from FDs will depend on your income tax slab, i.e. 5 %, 20 % or 30 %.
For example, say your annual income, after including interest earned from your FDs, falls within the 30% tax bracket, the interest component will attract 30% income tax. Since most of the investors are in the top tax bracket, this takes away a large chunk of their returns earned from FDs.
But in the case of stocks, long-term capital gains (LTCG) tax is 10%.
So, no matter how you look at it, holding your stocks for a longer period of time saves you money come tax time.
3. Takes emotions out of the equation
One of the greatest benefits of long-term investing in stocks is that it almost entirely removes your emotions from the equation.
A market that jumps or plunges 10% in a matter of days isn't going to have you sitting on the edge of your seat to sell or buy.
But sticking with stocks over the long period of time allows you to instead focus on every bit of your investments, which is the long-term growth outlook of a business, or the viability of a new business model.
4. Power of compounding comes into play
Investing in stocks for a longer period of time allows you to take advantage of compounding i.e, the ability to reinvest your profits over time to generate even greater profit potential.
Thus, creating a chain reaction by generating profits on the profits as long as your money remains invested in the stocks.
Even though FDs also uses the power of compounding, but imagine the kind of returns you can get by remain invested in stocks for the longer term.
Read more: What everybody misses about the power of compounding
5. You can be more aggressive
When you invest in stocks for long-term, you can be more aggressive because you have a longer time horizon, so you could opt to invest in aggressive stocks (say small-cap and mid-cap stocks) to get the highest rate of return.
The Bottom Line
When you invest in stocks for a longer period you must not panic when its value drops and avoid selling just because the market conditions look bad. 
The stock market is cyclical and always recovers from drops or crashes, although it may take time to do so.
However, if you sell out your investments when prices are low, you may lose a portion of the money you initially invested. It helps if you avoid watching your portfolio on a regular basis, and if there is a fall in the market, sit tight and do not pull out your money.
Let the stock prices recover over the period of time.  
Happy Investing!
Disclaimer: the views expressed here are of the author and do not reflect those of Groww. 
Investment in securities market are subject to market risks, read all the related documents carefully before investing. Please read the Risk Disclosure documents carefully before investing in Equity Shares, Derivatives, Mutual fund, and/or other instruments traded on the Stock Exchanges. As investments are subject to market risks and price fluctuation risk, there is no assurance or guarantee that the investment objectives shall be achieved. NBT do not guarantee any assured returns on any investments. Past performance of securities/instruments is not indicative of their future performance.