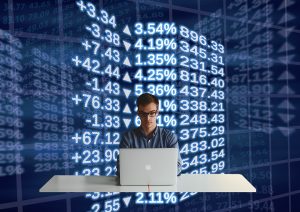 Every other day, we come across headlines like "the Govt. banned 500 and 1000 notes as legal tender". Or something like " Mukesh Ambani announced Reliance Jio to offer free services till March 31."
For a layman (finance related), it's very confusing because he does not have the knowledge and time to analyse and interpret such news. But if you are invested in Mutual funds or direct stocks, you should be aware of such events. So, here we will talk about how to interpret and react to market news through a Top-Down approach. 
Headlines like "the Federal Reserve (US Central Bank) raised the interest rates by 25 basis points" has multiple effects not only in the US but all across the world economy and especial the developing economies. The effect of this can be investment going out from our country to the US.
Out of nowhere, "the govt. banned 500 and 1000 notes as legal tender". Which means that for a short period of time, the market will have liquidity crunch. There will be a lack of cash for transactions and slow down of business activities.
Bottom Line
While the effects of the above two kinds of news can be long-lasting, and the fund manager or the investor can't do much to isolate the portfolio from these kinds of news as these are external factors. A good investor has to take care of these factors before investing.
The recent Union budget allocated around Rs 4 trillion to infrastructure so as to provide housing to all by 2022 and create more employment in the country. This means that there are high prospects of growth in infrastructure and you can take a bet in this sector. You can invest in Infra sector funds such as L&T Infrastructure Fund or Franklin Build India Fund. Infrastructure includes steel, construction, cement and many industries in it.
 "RBI instructs banks to pass on the rate cuts to the customers by reducing their loan rates", this kind of news is specific to banking industry only and does not affect the other sectors with high magnitude i.e. no adverse effects on other sectors. Banking as an industry comes under Financial Services which also includes insurance, brokerage houses, and Asset Management Companies. There are a few sector funds that invest predominantly in banking companies such as Reliance Banking Fund and ICICI Prudential Banking and Financial Services Fund.
 "Reliance Communications (R-com) stock plunges 7% as debt exceeds Rs 44000 crores", business specify news affects only a particular company and its affiliated business like suppliers, customers. In this case, it will be a worry for R-com creditors and will hamper their credibility. The chart shows the price of R-com of last one month.
R-com Stock Price
Fund-Specific News
So there is this last piece of news you need to take care of i.e. scheme specific news. Always keep a close eye on the recent news and updates like periodically reviewing the fact-sheet, fund's objective. Any deviations for the fund's objective can be considered as a Red Flag.
Bottom Line- In the above cases, the effects are generally not everlasting and the investor should not worry as fund managers can take care of these effects with their knowledge, expertise and experience. Although, the investor should look into the Sector News and prospectus before investing in any thematic funds i.e. sectoral funds.