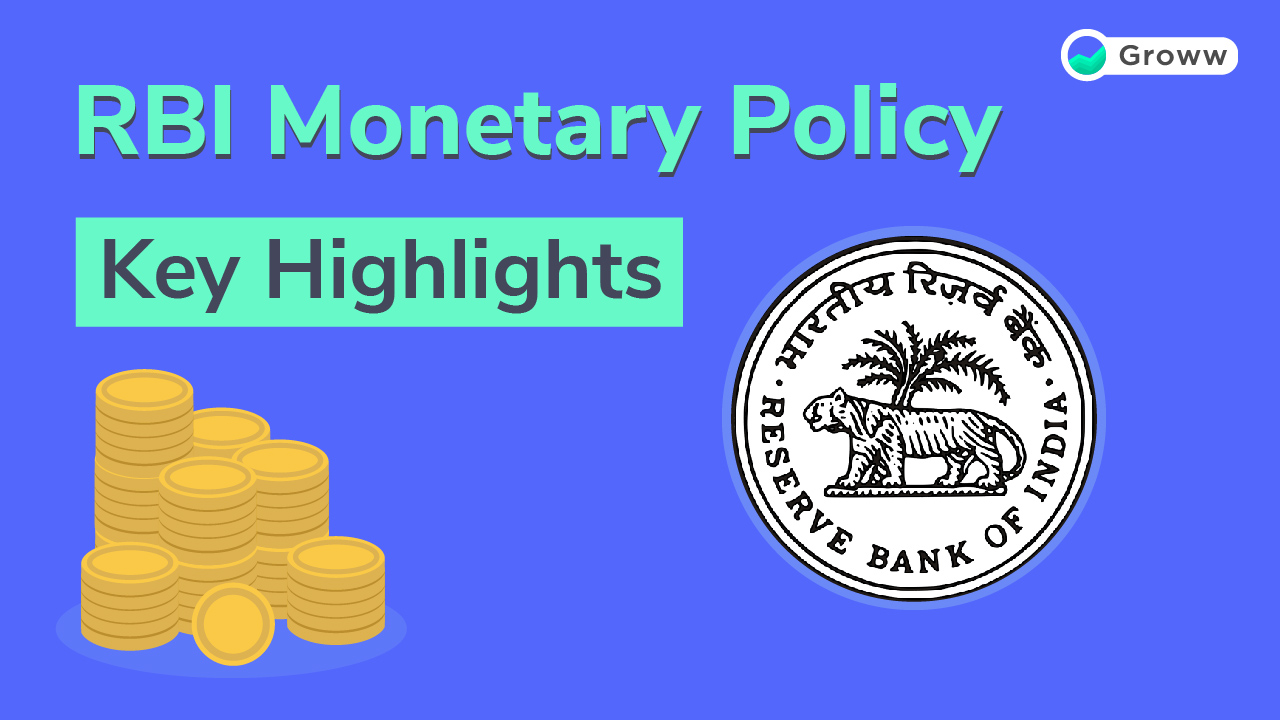 The Reserve Bank of India left the repo rate unchanged at 4% in its monetary policy committee (MPC) meeting. The MPC maintains an accommodative stance. The reverse repo rate also stands unchanged at 3.35%. The members of the MPC voted unanimously in favour of the decision.
With this meeting, the MPC completed four years since it came into existence. The meeting lasted for three days between August 4- 6. The panel was headed by Mr Shaktikanta Das with other members of the panel: Dr. Chetan Ghate, Dr. Pami Dua, Dr. Ravindra H. Dholakia, Dr. Mridul K. Saggar and Dr. Michael Debabrata Patra.
This is a six-member panel that assesses the condition of macroeconomic situations. On the final day of the meeting, the MPC decides upon various factors for the economy and issues out for the public.
"Given the uncertainty surrounding the inflation outlook and extremely weak state of the economy in the midst of an unprecedented shock from the ongoing pandemic, the MPC decided to keep the policy rate on hold," said the MPC in a press release.
The MPC will continue with the accommodative stance "as long as necessary to revive growth, mitigate the impact of COVID-19,", Shaktikanta Das, governor, RBI, said in his address.
What is Meant by Accommodative Stance and Why is it Necessary?
An accommodative stance means that there is room for lowering of interest rates in the future to revive growth and demand in the economy.
RBI requires more headroom to deal with policy measures. Hence, the accommodative stance.
Policy Rates Remain Unchanged
Policy Repo Rate
  4.00%
Reverse Repo Rate
  3.35%
Marginal Standing Facility Rate
  4.25%
Bank Rate
  4.25%
What does it Mean for You?
MPC maintaining the repo rates at 4% means that the rate at which banks borrow money from the central bank remains as is. Generally, when RBI lowers the repo rate, commercial banks are supposed to lower interest rates they offer on loans given to you.
MPC's Outlook on Growth and Inflation
1. On Inflation
Headline CPI inflation was at 6.1% in the provisional estimates for June 2020 as against 5.8% in March 2020. Supply chain disruptions due to the continued impact of covid-19 will have its implications for both food and non-food prices. MPC expects the headline inflation to remain elevated in the second quarter of FY21 but likely to ease in the second half of FY21.
Headline inflation or CPI is the total inflation of commodities whereas core inflation removes volatile commodities like food and energy prices from its calculation.
Inflation excluding food and fuel stood at 5.4% at the end of June. Food inflation improved to 7.3% in June from 10.5% in April.
2. On Growth
The Governor believes that renewed surge in Covid-19 infections in July will hamper signs of early revival globally and domestically.
RBI expects growth to be subdued in the first half of FY 20-21 and negative at the end of FY21.
India's GDP expanded only 3.1% in the January to March quarter of FY 19-20. Several rating agencies, including the likes of S&P have predicted India's GDP to be in the negative range for the current financial year.
Additional Measures
Restructuring of personal loans
RBI has allowed retail customers restructuring of personal loans to help stressed borrowers in times of the covid-19 pandemic. This facility is available till the end of 2020.Only those loans which were classified as standard and not default, as on March 1, 2020 are eligible for these loans.
What does restructuring mean? Rescheduling would mean that you could reschedule your payments, convert any interest that has incurred or going to be incurred on a loan you took, or if you want to opt for a moratorium among other benefits. This will last for a maximum of two years.
What do you mean by personal loan? For the purpose of this service, RBI has stated a specific definition for 'personal loans'. According to an RBI circular dated January 2018, personal loans include education loans, consumer credit, loans taken for housing or any other immovable property and loans taken for an investment in financial assets (such as shares, debentures, etc.).
Apart from a resolution stress framework on 'personal loans', RBI has also set up a resolution framework for other categories like stressed MSME borrowers.
Here a few other measures implemented by the RBI:
The RBI has announced an additional special liquidity facility of Rs 10,000 crores. Out of which Rs 5000 crore has been allocated for National Housing Bank. NHB will be helping the housing sector from liquidity disruptions and augment flows through housing finance companies (HFC). The other Rs 5,000 crores have been allocated for NABARD to ameliorate problems faced by small NBFCs and macro-finance institutions pressure.
Loans and advances against gold ornaments and jewellery for non-agricultural purposes can be sanctioned up to 90% of the ornament's value. Earlier this number was at 75%, among other measures.
To sum up, RBI has provided financial stability to the economy since the pandemic has gripped the world and will continue to do so in future. The various relaxations to stressed lenders, provision of loan moratoriums and a few measures like these have been made to ensure you have sufficient cash at hand in times of need. Even though the economic situation remains stressed, the markets have seen enough liquidity and retail participation meaning investors still have the confidence.
Happy Investing!