What Is Parag Parikh Tax Saver Fund?
The Parag Parikh Financial Advisory Services (PPFAS) recently offered a new mutual fund scheme in the market, known as the Parag Parikh Tax Saver Fund.
 It is important to note that the membership to this new fund offer is available between July 4 and July 18. However, they are looking to open it again by July 26.
The Scheme is the third scheme offered by the PPFAS Mutual Fund. The Fund, initiated in 2013 is well perceived by the investor community, primarily because it focuses on equity funds with a low portfolio turnover. 
The Fund is supported by Parag Parikh Financial Advisory Services Private Limited, a company, which is a SEBI Registered Portfolio Manager since 1996
What Is The Objective Of The Scheme 
As the name suggests, the tax saver fund is an open-ended ELSS fund, having a 3-year lock-in period from the date of investment. The objective of this scheme is the long term growth of your investments through a diversified portfolio of equity and equity-oriented securities. The scheme does not promise guaranteed returns. 
Watch the video below to know more about ELSS Funds
What  Are The Features Of This Scheme? 
1. Asset Allocation 
It is a diversified equity fund investing around 80% of the total corpus in Indian equities. The remaining 20%  asset is allocated to debt and money market instruments. 
The scheme intends to invest 80 to 100% of its net assets in equity and equity-related instruments and 0-20% of the net asset in debt and money market instruments ( Under Normal Circumstances) 
2. Initial Investment Amount 
The minimum amount for investment, in the beginning, is Rs. 500. After this, you may invest in multiples of the initial amount as you please. Due to this reason, Parag Parikh scheme can be seen as a preferred option for investment for new investors.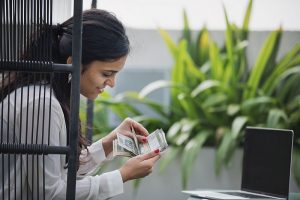 3. Benchmark 
The scheme's performance will be benchmarked against Nifty 500 TRI. Parag Parikh Long Term Equity Fund ( Multi-cap Fund) is benchmarked against the same index as well. 
                                Scheme Details 

Fund House 

PPFAS Mutual Fund 

Issue Open

4th July 2019

Issue Close 

18th July 2019

Category

  Equity: ELSS

Plans

Growth

Benchmark 

Nifty 500 TRI

Type

Open-Ended

Riskometer

Moderately High

Minimum Investment 

Rs 500

Minimum Additional Investment

Rs 500

Minimum SIP Investment 

Rs 1000

Minimum Installments

6

Minimum SWP Withdrawal

Rs 1000

Exit Load (%) 

0
What Is The Investment Strategy? 
Since the investment objective of the scheme is long term capital appreciation of your investments, the equity inclined portfolio would be managed with a long term perspective. The scheme plans on investing in a diversified portfolio of companies having robust business models and high growth record. The stocks your money is invested in are of small to large scale industries located and functioning in India. 
The stocks will be selected on the basis of their appreciation potential, by doing a fundamental analysis of the stocks.
Fundamental analysis decides whether it is a good stock to invest in based on the company's management structure, industry position, growth potential, revenue, performance as compared to competitors, etc
The fund has the flexibility to invest across different market caps.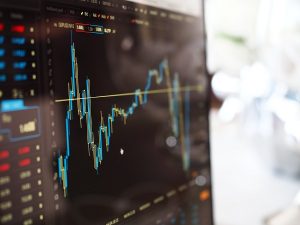 Who Are The Fund Managers
1. Rajeev Thakkar (Chief Investment Officer and Equity Fund Manager) 
Rajeev was the acting CEO of PPFAS ( Sponsor Company), up until March 2012. He started his career in 1994 and has experience across merchant banking, managing fixed income portfolio, PMS operations, and broking. Operations, and joined the company in 2001.
He was responsible for handling a portfolio of around Rs 300 crores while functioning in the capacity of a fund manager, for the PMS service of PPFAS. 
He is a B.Com graduate, Chartered Accountant, CFA Charter Holder and ICWA graduate. 
2. Raunak Onkar ( Head- Research) 
Raunak joined  PPFAS as a research analyst in 2009 and was appointed the head of research in 2011. He is responsible for managing the overseas investment of the scheme since its launch on May 2013. He brings with him an experience of 10 years in capital markets. Currently, he associated with the company in the capacity of associate fund manager.
He has done his BSC in IT (Mumbai University) and MMS in Finance( Mumbai University) 
3. Raj Mehta ( Fund Manager-Debt)
Raj is responsible for handling the debt component of the scheme since January 2016. He is the fund manager of Parag Parikh Liquid Fund as well. He joined the company as a research analyst in 2013 and has a net experience of 6 years. 
He has done his B.com from Mumbai University, is a fellow member of ICAI and a CFA Charter holder. He also holds a certificate of the FIMMDA-NSE Debt Market module, by NCFM. 
The above-mentioned fund managers also commonly manage the Parag Parikh Long Term Equity Fund (AUM-Rs 1896.70 crore). The fund fetched 6.54% returns last year (The fund's benchmark generated 7.74% returns, in the same time period)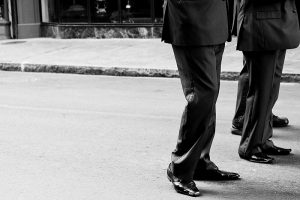 Conclusion
If you are looking to utilize the tax exemption limit of 1.5 Lakhs, and have a moderately high-risk appetite,  you can consider the Parag Parikh Tax Saver Fund. Please keep in mind, since this is a new fund offering, it won't have a track record and hence predicting the fund's performance is a tough task. Needless to say, like all mutual funds, this fund is also not risk-free and does not promise guaranteed returns. 
PS. If you are someone not comfortable in investing in an NFO, then you can always compare similar tax saver ELSS funds according to their historic returns and invest accordingly.
Happy Investing! 
Disclaimer: The views expressed here are those of the author and not that of Groww.