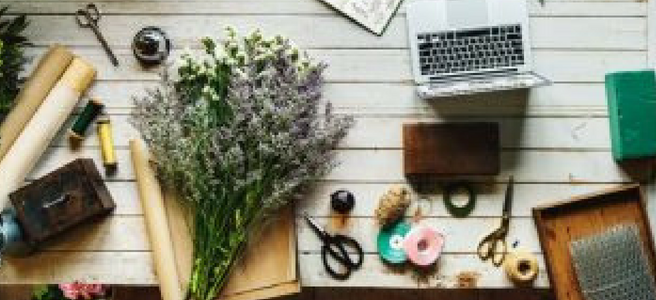 Key details of Franklin India Equity Savings Fund NFO
| | |
| --- | --- |
| NFO Name | Franklin India Equity Savings Fund |
| NFO Launch Date | 3 August 2018 |
| Last Date for Application | 17 August 2018 |
| Minimum Investment Amount | ₹ 5000 |
| Fund Managers | Mr Lakshmikanth Reddy |
| Nature | Open-ended |
| Fund Category | Equity- Hybrid |
Why invest in Franklin India Equity Savings Fund NFO?
If you want to invest in this NFO, the following steps must be followed.
1.Log in to your Groww account. If you are a new user,  sign up first– it operates online and takes 2-3 working days.
2. Decide the amount you would like to invest in Franklin India Equity Savings Fund
3. Email Groww support on support@groww.in with a request or call/Whatsapp on 9108800604.
When investing in this NFO, an investor must remember that it is an open-ended mutual fund.
Also, the investor needs to invest at least ₹ 5000 in it. The money invested in this fund can be withdrawn any time the investor feels like.
The investment objective of Franklin India Equity Savings Fund
The scheme plans to attain long-term capital appreciation by investing a portion of the fund's assets in equity and equity related instruments.
The fund also plans to get income through investments made in fixed income securities and by using derivative strategies like arbitrage.
There can be no guarantee that the investment objective of the fund will be achieved.
Benchmark of Franklin India Equity Savings Fund
The benchmark of this fund is NIFTY Equity Savings Index.
This index captures the performance of a portfolio having exposure to equity, equity arbitrage and debt instruments.
This Index had delivered a one-year return of 8.25% and a five-year return of 9.98% as on June 30th, 2018.
Fund category
This fund will seek to employ a three-pronged investment approach by investing in equities that follow a diversified multi-cap strategy.
It also reduces volatility by hedging through equity derivatives and fixed income, to help generate a steady corpus by following a combination of accrual and duration strategies.
The options for investment 
Franklin India Equity Savings Fund offers both regular and direct plans with dividend and growth options.
1. Franklin India Equity Savings Fund (Growth)
2. Franklin India Equity Savings Fund (Monthly Dividend)
3. Franklin India Equity Savings Fund (Quarterly Dividend)
Franklin India Equity Savings Fund has opened for subscription on 3rd August, 2018.
Fund Managers of Franklin India Equity Savings Fund
The fund managers of the scheme are Lakshmikanth Reddy (equity portion), Sachin Padwal-Desai (debt portion), Umesh Sharma (debt portion) and Srikesh Nair (  overseas investments).
Lakshmikanth Reddy (Equity)
Sachin Desai (Debt)
Umesh Sharma (Debt)
Srikesh Nair (Overseas Investments)
President, Franklin Templeton Investments India
Mr. Sanjay Sapre, President of Franklin Templeton Investments India said that the investors today are facing the issue of increased market volatility, tax inefficiency of debt funds over the short-to-medium time horizon (1-3 years) and a market with low-interest rate.
These investors are looking for actively managed investment funds, using strategies that can give returns with lower volatility and better post-tax returns.
His team believes that this fund is an ideal solution to meet the requirements of such investors with a moderate to high risk appetite.
The fund is placed between conservative hybrid and balanced advantage funds and it is ideal for investors with an investment horizon of 1 year and more.
Asset allocation
| | | | |
| --- | --- | --- | --- |
| Instrument | Minimum Allocation | Maximum Allocation | Risk Profile |
| Equity & equity related instruments | 15 % | 65 % | High |
| Debt and money market instruments | 10 % | 35 % | Low to Medium |
| REIT and InvIT | 0 % | 10 % | Medium to High |
Exit load
Upto 10% of the units may be redeemed without any exit load every year from the date of allotment.
Any redemption more than the above limit will be subject to the following exit load:
1% – if redeemed on or before 1 year from the date of allotment
Nil – if redeemed after 1 year from the date of allotment
Who should invest?
The product is suitable for investors who are seeking income generation and capital appreciation over medium to long-term.
This fund invests in equity and equity-related securities, including the use of equity derivatives strategies and arbitrage opportunities.
Conclusion
Investors looking to invest in this fund will get the advantage of withdrawing their amount whenever they feel like, unlike close-ended funds.
The investors with a high-risk appetite should preferably invest in this fund.
Happy Investing!
Disclaimer: The views expressed in this fund are that of the of the author and not those of Groww
Investment in securities market are subject to market risks, read all the related documents carefully before investing. Please read the Risk Disclosure documents carefully before investing in Equity Shares, Derivatives, Mutual fund, and/or other instruments traded on the Stock Exchanges. As investments are subject to market risks and price fluctuation risk, there is no assurance or guarantee that the investment objectives shall be achieved. NBT do not guarantee any assured returns on any investments. Past performance of securities/instruments is not indicative of their future performance.