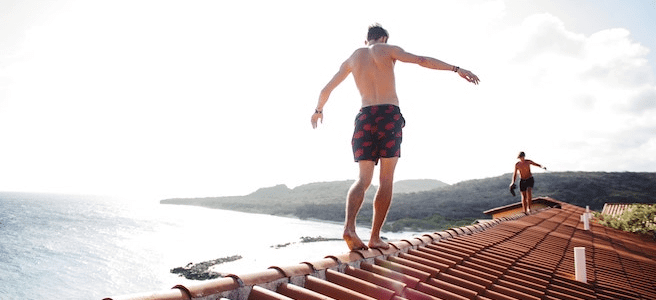 Essel Mutual Fund launched new NFO on 9th April 2018 – Essel Equity Hybrid Fund. This is an open-ended equity oriented hybrid fund having a face value of ₹10 per unit.
Hybrid funds are diversified mutual funds that balance between low-risk debt and higher risk equity investments.
Let us look into Essel Equity Hybrid Fund in detail.
Essel Equity Hybrid Fund NFO: Facts
NFO Name
Essel Equity Hybrid Fund NFO
NFO Launch Date
9 April 2018
Last Date for Application
23 April 2018
Minimum Investment Amount
₹1000
Fund Type
Equity Oriented Hybrid Fund
Nature
Open-ended fund
Exit Load (%)
For units in excess of 15% of the investment,
1% will be charged for redemption within 365 days
Fund Manager
Mr. Killol P Pandya and Mr. Viral Berawala
Benchmark
CRISIL Hybrid 35+65 Aggressive
How to Invest in Essel Equity Hybrid Fund NFO 2018
If you want to invest in Essel Equity Hybrid Fund NFO, you have to follow the steps below.
Log in to your Groww account. If you are a new user, sign up first– it is completely online and takes 2-3 working days.
Decide the amount you would like to invest in Essel Equity Hybrid Fund NFO.
Email Groww support on support@groww.in with a request or call / Whatsapp on 9108800604.
When investing in this NFO, you must remember, that this is a new fund and you need to invest at least ₹1000 in it. For new fund you cannot predict exact performance over the years, you can only expect.
Essel Equity Hybrid Fund NFO: Objective
The investment objective of the scheme is to provide periodic returns and capital appreciation over a long period of time, investing predominantly in equity and equity related instruments.
But there is no assurance that the objective of the scheme will be realized. The scheme does not assure or guarantee any returns.
Essel Equity Hybrid Fund NFO: Fund Category
Essel Equity Hybrid Fund NFO is an open-ended fund.
Open-ended funds are schemes that offer mutual fund units to the investors on a continuous basis.
This means that the investors can buy units from, or sell units to the fund house at any time. These funds also do not have a fixed maturity period.
The success of these funds depends on the amount of time invested by fund house in researching and finding the right dark horse stocks in the small-cap segment, stable stocks among the large-cap segment and the right mixture of equity and debt in the portfolio.
Essel Equity Hybrid Fund NFO: Plans
The scheme offers the following plans: Regular Plan and Direct Plan. Both the regular and direct versions of any mutual fund are the exact same fund, run by the same fund managers investing in the same stocks, and bonds.
The difference is that in case of direct mutual funds, there is no broker/distributor commission. Which means, as an investor, you get higher returns from the exact same mutual fund.
These Plans further offers the following Options:
Growth Option
Dividend Option (with monthly quarterly, half-yearly and yearly payout options.)
In the growth option, profits made from the fund are invested back into the mutual fund.
In case no option is indicated in the application form, the default option will be the growth option.
Essel Equity Hybrid Fund NFO: Asset Allocation
Essel Equity Hybrid Fund will contain Equity & Equity related securities from 65 – 100% (high-risk instruments) and Money Market & Debt instruments between 0 – 35% (low to medium risk instruments) depending on market scenarios and conditions.
Essel Equity Hybrid Fund NFO: Benchmark
The fund will be benchmarked to CRISIL Hybrid 35+65 Aggressive.
This index is a combination of the S&P BSE 200 (35%) and Crisil Composite Bond Index (65%).
That implies that Essel Equity Hybrid Fund is going to invest around 65% of its portfolio in equity instruments and the rest 35% in debt related instruments.
CRISIL Research, India's largest independent and integrated research house, has launched three hybrid indices and changed its methodology for all existing hybrid indices to migrate to the total return variant in order to align with Securities Exchange Board of India's guidelines released on January 4.
Essel Equity Hybrid Fund NFO: Fund Managers
This fund will be managed by Mr. Killol P Pandya and Mr. Viral Berawala.
Mr. Killol P Pandya
He is a B.Com (H) from N.M College of Commerce, DPCM from ICFAI and MMS (in Finance) from K.J. Somaiya Institute of Management Studies and Research.
In terms of experience, prior to joining Peerless Funds Management Co. Limited he has worked with LIC Nomura Mutual Fund AMC, Daiwa Asset Management (India) Pvt. Ltd., SBI Funds Management Pvt Ltd., IL&FS Investsmart Ltd., and Darashaw & Co. Pvt. Ltd.
Funds Managed by Him:
Mr. Viral Berawala
He is a Commerce Graduate, CA and PGPX from IIM, Ahmedabad. Prior to joining Essel Mutual Fund, he has worked with Reliance Nippon Life Insurance Co. Ltd as CIO & Reliance Nippon Life AMC as Assistant Fund Manager.
Funds Managed by him:
Essel Equity Hybrid Fund NFO: Minimum Investment
The minimum investment that can be made per investor in this NFO is ₹1000 and in multiples of ₹100 thereafter.
Minimum SIP investment for this fund is ₹500 and minimum SWP withdrawal is ₹ 500.
Essel Equity Hybrid Fund NFO: Risk
Essel Equity Hybrid Fund NFO falls in the moderately high-risk category as per the company scheme information document. You can download this SID from Essel Mutual Fund's website too. This indicates that the principal invested by the investors will be moderately high risk.
Some of the risks associated with the fund are trading volumes, settlement risk, liquidity risk, default risk including the possible loss of principal.
The fund is an equity oriented hybrid fund and therefore is less volatile when compared to pure equity funds and more volatile than the pure debt mutual fund category due to their exposure to high performing equities.
These funds have given high returns on investments as compared to debt funds. It is best suited to investors with a moderate risk appetite or for long-term investors.
Key Reasons to Invest in Essel Equity Hybrid Fund NFO
Essel Equity Hybrid Fund is an equity oriented hybrid fund with a major portion of the fund's portfolio consists of equities, at least 65%, and rest in debts.
The aim here is to minimize risk on investment.
Advantages of hybrid funds:
Highly diversified when compared to other equity-oriented mutual funds.
Low volatility and low risk as compared to investing in equity fund alone.
Tax benefits as applicable to equity funds.
Have given more return on investment than pure debt oriented balanced funds.
Balanced funds also provide the fund manager with the flexibility of changing the debt and equity proportion depending upon the market situation.
It enables the fund manager to book profits when the market is rising and purchase stocks at a cheaper price when the market is falling.
The investor also does not need to re-balance his portfolio as it is done by the fund manager.
Other Options
If you think Essel Equity Hybrid Fund is too new and lacks a track record, you can invest in hybrid funds that have been in the market for some time. These are the top hybrid funds of 2018:
Essel Finance Management: AMC Details
Essel Finance Management (EFM) bought out Peerless Mutual Fund in 2016 and renamed it as Essel Mutual Fund. Hence Essel Mutual Fund came into existence. Essel Finance is part of the larger Essel Group led by Subhash Chandra.
With this acquisition, EFM is moving one more step closer to its vision & strategy of becoming a financial services conglomerate and to be part of the Top 10 financial services group in India.
Essel Finance has signed an agreement for acquiring 100% shareholding in Peerless Fund Management Company Limited  and Peerless Trust Management Company Limited.
At the time of the buyout, Peerless Mutual Fund had around ₹1000 Crore AUM and Essel Finance Management is confident that it can create a $10 billion USD AUM in the next 6-7 years time.
Essel Mutual Fund aspires to be one of the premier mutual fund companies in India.
Happy Investing!
Disclaimer: the views expressed here are of the author and do not reflect those of Groww. 
Investment in securities market are subject to market risks, read all the related documents carefully before investing. Please read the Risk Disclosure documents carefully before investing in Equity Shares, Derivatives, Mutual fund, and/or other instruments traded on the Stock Exchanges. As investments are subject to market risks and price fluctuation risk, there is no assurance or guarantee that the investment objectives shall be achieved. NBT do not guarantee any assured returns on any investments. Past performance of securities/instruments is not indicative of their future performance.