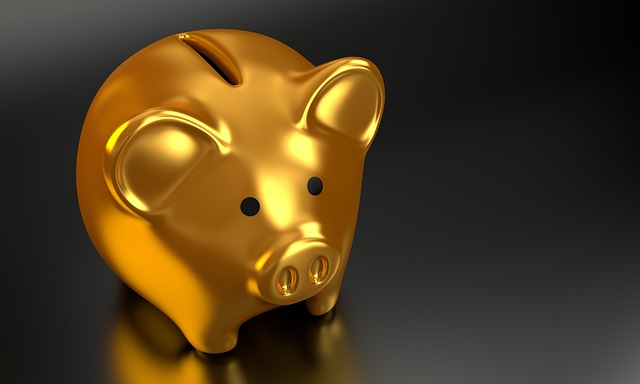 About Canara Robeco Overnight Fund
Canara Robeco Mutual Fund has come up with a new fund named Canara Robeco Overnight Fund. It is an open-ended debt fund scheme that invests in overnight securities. The objective of the fund is to generate returns with low risks and high liquidity.
Canara Robeco Overnight Fund new issue is open for subscription from 19th July 2019 to 23rd July 2019. The New Fund Offer (NFO) price for the scheme is Rs. 1,000 per unit. 
NFO Name

Canara Robeco Overnight Fund

NFO Launch Date

19

th

July 2019

Last Date for Application

23

rd

July 2019

Minimum Investment Amount

Rs. 5,000

Nature

Open-ended

Fund Manager

Ms. Suman Prasad

Risk

Low

Benchmark

CRISIL Overnight Index
Invest in Canara Robeco Overnight Fund
You should follow the below-mentioned steps if, you wish to invest in this NFO on Groww
Decide the amount you would want to invest in Canara Robeco Overnight Fund.

Email Groww support to support@groww.in, specifying the amount and the name of the NFO details and payment link, once the fund is live on Groww, the team will send you a payment link along with fund details. Complete the payment and you would be able to see the fund details and investment progress on the dashboard. 
While investing in this NFO, as an investor you must remember that it is an open-ended mutual fund. Also, the minimum application amount is Rs. 5,000 and in multiples of 10 thereafter.
Further, for subsequent purchases, the minimum amount is Rs. 1,000 and in multiples of Re. 1 thereafter. This is an overnight mutual fund with investments focusing in overnight securities which makes it highly liquid and reduces the risks.
The fund targets to collect a minimum subscription of Rs. 20 crores under this scheme.
Investment Objective Of Canara Robeco Overnight Fund
The investment objective of the Scheme is to generate returns commensurate with low risk and providing a high level of liquidity, through investments made primarily in overnight securities.
Plans And Options Available For Canara Robeco Overnight Fund
The scheme offers two plans that are regular and direct. Under each plan there are two options:
Growth Option

Dividend Option (Daily dividend reinvestment)
Canara Robeco Overnight Fund opened for subscription on 19th July 2019 and will stay open till 23rd July 2019.
Investment Style And Asset Allocation
Canara Robeco Overnight Fund is an open-ended debt fund that will invest up to 100% of its assets in overnight securities with a low-risk profile.
Overnight securities are debt and money market instruments with the shortest period of maturity that is 1 day. Overnight securities include synthetic overnight positions such as reverse repo/tri-party repo and other transactions where the interest rate is reset every business day.
Overnight interest rate thus fluctuates every day. Because of the short maturity period of overnight securities, its overall risk is also low and it provides high liquidity.
Fund manager
Ms. Suman Prasad has extensive fund management experience in the fixed income space with Canara Robeco Mutual Fund since May 1997.
Ms. Prasad had received a PGDMS in Finance from Shri Dharmasthala Manjunatheshwara Institute for Management Development, Mysore, India in 1996.
Who Should Invest In Canara Robeco Overnight Fund?
This open-ended debt fund scheme is suitable for investors who are seeking:-
Regular flow of income over short period that may be in line with the overnight call rates.

Investment in overnight securities.
Canara Robeco Group
Canara Robeco Mutual Fund is the second oldest mutual fund in India, established in December 1987 as Canbank Mutual Fund. Subsequently, in 2007, Canara Bank partnered with Robeco (now a part of ORIX Corporation, Japan) and the mutual fund was renamed as Canara Robeco Mutual Fund.
Since then, it has consistently been one of the fastest-growing mutual funds in India in terms of asset under management. It offers a range of investment options, such as diversified and thematic equity schemes, hybrid and monthly income funds and debt and treasury products.
Conclusion
Investors willing to invest in this fund should understand that this is an open-ended debt fund with CRISIL overnight fund index as its benchmark and invests across various overnight instruments.
There can be no assurance that the investment objective of the scheme will be realized as nobody can accurately predict market movements.
Also while investing you should keep in mind that it is a new fund offer and does not have a track record. So, if you are not comfortable investing in an NFO then you can always look to invest in a mutual fund with a good track record.
Happy Investing!
Disclaimer: The views expressed in this post are that of the author and not those of Groww
Investment in securities market are subject to market risks, read all the related documents carefully before investing. Please read the Risk Disclosure documents carefully before investing in Equity Shares, Derivatives, Mutual fund, and/or other instruments traded on the Stock Exchanges. As investments are subject to market risks and price fluctuation risk, there is no assurance or guarantee that the investment objectives shall be achieved. NBT do not guarantee any assured returns on any investments. Past performance of securities/instruments is not indicative of their future performance.