Millennials and internet banking, both have a common link, or influence, which is technology. The world of banking,  has been changing every few years.
Gone are the old days of waiting in lines in banks wherein most banking activities were based out of bank outlets. Similarly,  the bank account holders no longer have to make a visit to the bank each time they wanted to deposit or withdraw money.
Millennials, owing to their increased affinity towards and use of mobile applications, websites and social media, call for a new wave of banking. This new-age banking is commonly known as digital banking, based on the use of internet in general and mobile application in particular
Let's Get Started
Technology has been a harbinger of change across so many aspects of our lives, banking not being an exception. It has caused the biggest shift in the banking sector in hundreds of years, changing the way banks engage with customers and even with each other.
Do You Think Insurance Is a Necessity for Millennials?
Banks are no longer seen as financial institutions which are only in the business of accepting deposits and lending money via traditional bank branches. They are into a host of other services which are provided via the digital platform.
Some of these services are paying your monthly bills, loan management, applying for financial products and so much more. Today, most banks also support our investment endeavors, via digital Systematic Investment Plans
Banking- Then and Now
The need for digitization in the Indian banking sector was felt and initiated in 1988, when the Reserve Bank of India set up a Committee on computerization in banks headed by Dr. C. Rangarajan.
A major breakthrough was achieved when they adopted Core Banking Solutions (CBS). Core Banking Solution enabled banks to increase the comfort feature to the customers towards enhancing customer convenience through anywhere and anytime banking.
In this wake, a lot of public sector banks also started moving towards digital customer services in order to remain competitive and relevant in the race.
E-banking has significantly reduced costs and has supplemented increased revenue through various channels. As per various reports, the cost of a bank transaction is estimated to be approximately in a range of ₹ 70 to ₹ 75.
For a regular ATM transaction, this cost is around ₹ 15 to ₹ 16. Similar transaction cost for online banking and mobile banking is slightly less than ₹ 2 and ₹ 1 respectively.
Also, read about the best banking stocks here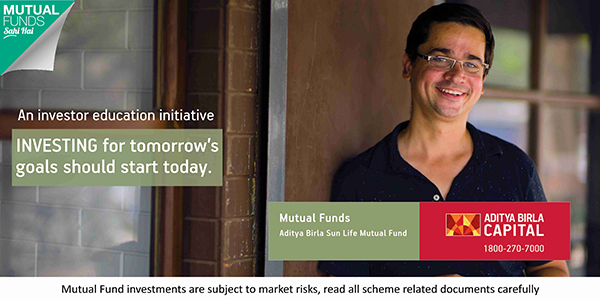 'Anywhere and anytime banking' and associated convenience as a concept has led to an increase of customer base. Digitization has reduced human error in the entire banking value chain.
Banking industry in India has readily accepted the need for technology and welcomed it with open arms.
This was by way of Bank Mechanization and Automation. Some of the key changes were Electronic Funds transfer and implementation of ATM (Automated Teller Machine).
National Electronic Funds Transfer (NEFT), as the name suggests, enables electronic transfer of money from any bank branch to another bank in India.
Real Time Gross Settlement (RTGS) is mostly used for high-value transactions. As evident from the name, these transactions happen in 'real time'. Due to its 'real-time' nature, it comes with the minimum amount to be remitted requirement through RTGS of ₹ 2 Lakhs. There is no upper limit for the maximum amount that can be transferred via RTGS.
Immediate Payment Service

(IMPS) is an immediate and instant electronic funds transfer facility. This service is offered by National Payments Corporation of India (NPCI) and can be availed 24 x 7.
Read about the evolution of banking in India
The next wave of technology affecting the banking industry is not very far behind. Towards this, business analytics, machine learning and Artificial Intelligence (AI) could be the potential game changers.
Amongst these, Robotics, enabled by AI, is already gaining a lot of traction. To give a better perspective to this, many private banks are in the process of deploying robots to enhance customer service, investment advisory and credit-approval process.
Challenges in Internet Banking
Internet banking comes with its own set of challenges. Users must be aware of all the possible challenges involving an online transaction.
A hacked bank account would be a nightmare for all parties involved. They expose banks to security risks. Internal risks like employee frauds are also a great threat.
Financial Literacy / Customer Awareness 
Lack of knowledge amongst people to use e-banking facilities is the major constraint in India.
In the fear of losing hard earned money, our parents or grand-parents still prefer to use the traditional channel of banking.
This fear of adopting new technology and lack of expertise in this area of online transactions is a great barrier to usage of e-banking.
Lack of adequate knowledge and skills is a major problem that all banks have to deal with.
Employees find it challenging to deal with the innovative and changing technologies in banks. Training, at all levels, on the changing trends in IT is the need of the hour for all banks.
Should you invest in the banking sector in 2019?
Features of Digital Banking
1.Online Banking
Most millennials, including myself, undertake most of their banking work via the online banking service.
That is, via the mobile device or desktop computer. Gone are those days when our parents had to visit the nearest bank branch to withdraw, deposit or transfer funds.
To give a better and clear perspective, a few of the most common online banking features are as follows:
Transferring funds online from one account to another or make deposits which saves a lot of time
View a summary of your account and transaction history
You can view or print your account statements and balances
Set up online payments and direct deposit services
Reorder checks for your account via the web
Some services allow you to export your account histories to third-party accounting software
Other services which are provided by banks at their brick-and-mortar outlet like CDs, IRAs, and others can be managed from the online account
These are only a few of the common online services provided by most of the banks.
Why do you think Indians are obsessed with fixed deposits
2.Mobile Banking
 Mobile banking is one of the most commonly used technological services provided by a bank these days. It allows its customers to send, receive money or conduct other financial transactions remotely with the help of a mobile device.
Banks these days are focused towards developing mobile-friendly websites and features. This is aimed at helping customers to bank efficiently.
With just a few clicks on your mobile phones, the money can be transferred and bills can be paid with great ease.
According to a study by Finserv, Millennials prefer the mobile channel for internet banking over online banking by a significant margin.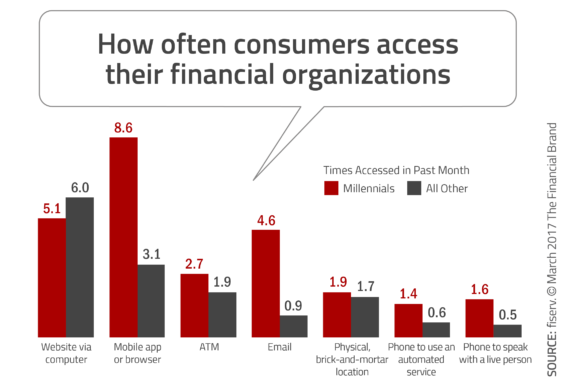 An analysis of the new account opening processes revealed that 28% of new savings accounts and 39% of new investment accounts opened online.
Only 6% of consumers cited cheques as their most preferred method of payment. This reveals that most customers are still hesitant as far as money exchange via mobile platform is considered.
5 financial apps that you should be using
3.Automatic Bill Payments
To be honest, there are a lot of bills to handle, even if they come once per month!
Most banks have come up with the feature of automatic bill payments, to make this aspect of our lives easier and convenient. You can just set up the automatic bill payment feature and you are good-to-go.
Each month the bill is automatically paid off by the bank and that is one work off your checklist, without even having to bat an eyelid.
4.Digital Wallets
Most people today, specially millennials, are well aware of the famous mobile wallets like Paytm and MobiKwik.
There has been a significant surge in the adoption and usage of m-wallets after demonetization. It has become an integral part of a millennials day-to-day life and is sometimes preferred over carrying cash, especially for the lack of requirement of exact change to pay the bill.
Here at the top trending and widely used mobile wallets-
Paytm
MobiKwik
JioMoney
Oxigen
State Bank Buddy
5.Unified Payment System (UPI)
UPI is the latest initiative to disrupt the entire hassle to deposit money in to someone's bank account.
Most of the readers would be able to recall the cumbersome process wherein one had to fill a deposit form, get in the line and make payment. Then check one's bank account to confirm if the payment had been actually made.
This entire process cycle is now a passé. Customers can now deposit money to another bank account through their mobile phones, from any location and at any time of the day.
This has eliminated the need to visit the bank or make transactions only during the bank working hours and days. Now you can easily transfer money directly to a bank account instantly, even on a Sunday.
Unified Payments Interface is an instant real-time payment system developed by National Payments Corporation of India facilitating inter-bank transactions.
All you need to know about the savings bank account
Following are the methods through which money can be sent or requested –
Virtual Payment Address (VPA): Send or request money from/to bank account mapped using VPA.
Mobile number: Send or request money from/to bank account mapped using mobile number.
Account number&IFSC: Send money to bank account.
Aadhaar: Send money to bank account mapped using Aadhaar number.
QR code: Send money by QR code which has enclosed VPA, Account number and IFSC or Mobile number.
Google Pay, BHIM and PhonePe are some of the most frequently used UPI mobile apps.
6.Secure Message Alerts
Real-time notifications is one of the most important features of digital banking. These notifications can sometimes save your hard earned money from going into the wrong hands.
When you subscribe to secure message alerts, you can be notified when:
transactions are completed or denied,
a bill payment date is approaching,
your bank balance has reached a specified target amount,
details of your account were changed,
if there were any failed attempts to log into your account.
Know why Indians are obsessed with fixed deposits here
More importantly, this feature can be really useful if there is anything which is of a suspicious nature.
If someone tries to withdraw money from your account and you receive a real-time alert on your mobile phone, you can call up your bank and try to stop the transaction.
However, on the downside, you might get irritated from frequent and trivial alerts and spam messages.
The Way Ahead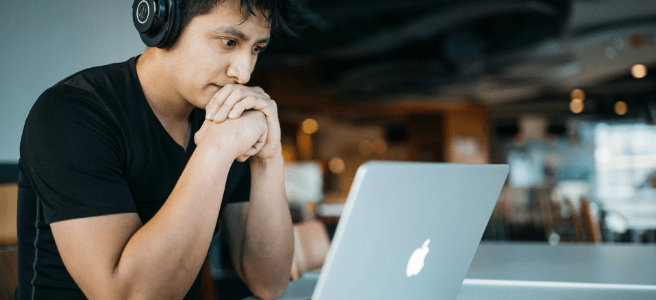 According to a survey conducted by banking software vendor Temenos in 2014, the need for implementation of a digital strategy would be the top of retail banks' agenda by 2020.
46% of the respondents felt so, replacing regulatory issues as the former top-most priority. This comes in the wake of feeling pressure to compete with fin-tech and e-commerce rivals offering tech based banking services.
According to a KPMG report on Digital banking, potential wining factors for banks in future could be
At present, most banks in India have implemented the digital initiatives in silos. Therefore the entire process of bank digitization has been fragmented and inefficient, so to say.
One way to go ahead in this competitive scenario, where payments banks are making way, could be to work in sync and collaboration, aided by regulatory overview.
Top 10 funds and their exposure in PSU Banks
A cost-benefit analysis of this transition to digital banking reveals that there would be significant initial capital outlay towards investing in technology. However, this investment would be capitalized in the long-run and deliver a competitive advantage to the implementer.
The banks would gain from a significant reduction in operating expenses, specifically in the staff and rental cost segment.
Conclusion
Digitization is a paradigm shift for all the banks not only in India, but throughout the world. It is a near-top priority for every bank today and is consequently attracting huge investments towards technology, upgrading their staff and innovating.
Millennials are a major customer segment for all banks. Their tech-savvy nature and banking requirement spurs a need for innovation in banking.
Happy Investing!
Disclaimer: The views expressed in this post are that of the author and not those of Groww