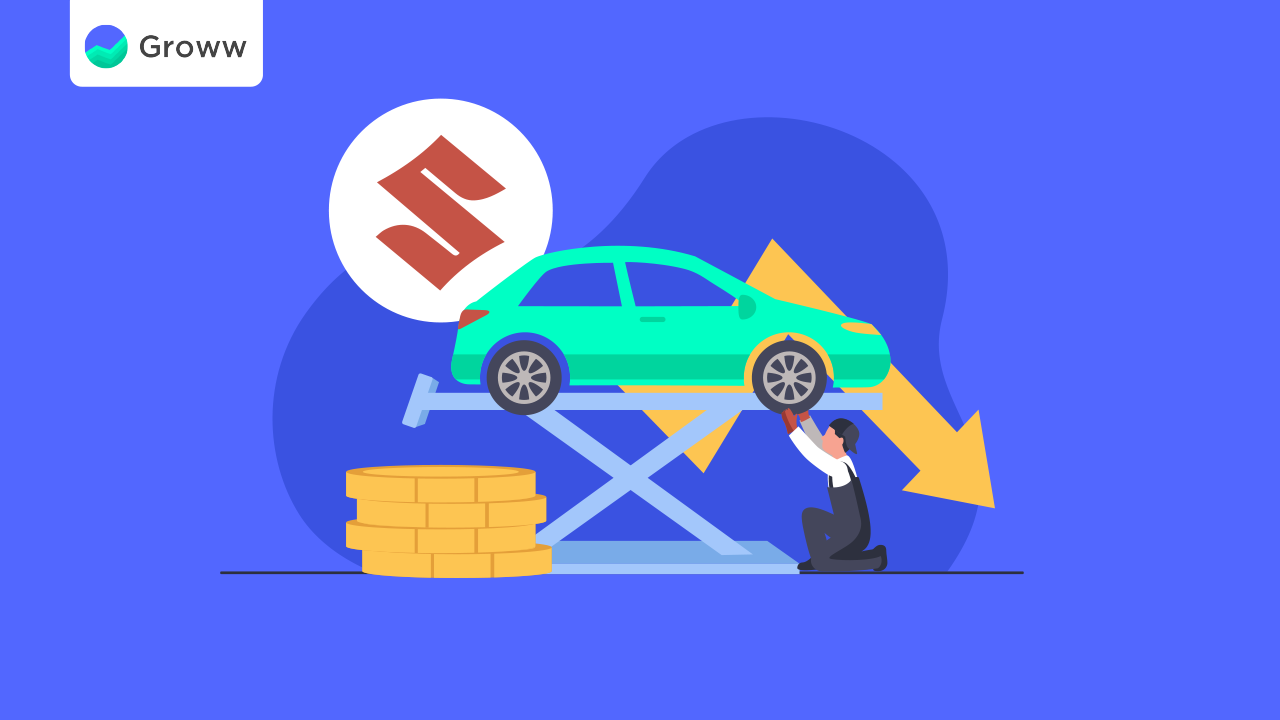 Maruti Suzuki was one of the top car-makers to have reported a slowdown in production due to a global shortage in semiconductor chips. Tata Motors and Mahindra & Mahindra (M&M) are also among the affected car manufacturers. 
For instance, Maruti's Gujarat plant was shut for three consecutive days in August owing to the semiconductor shortage situation. The company had to temporarily scale down its production capacity. Jaguar Land Rover, a Tata Motors subsidiary, also warned of a severe dip in its operating margins. Sooner or later, M&M too joined the bandwagon. These chips are also used in almost all modern cars to power our mobile connection (Bluetooth), entertainment, navigation and so on. 
However, to have better clarity on what is causing this sudden chip shortage, which impacts not just vehicle production but also a lot of other electronic goods, let's do a deep dive.
How was Maruti impacted due to the chip shortage?
Maruti's production stood at 81,278 units in September 2021 as compared to 1,66,086 units in September 2020. This is a 51% drop in production, which the company mentioned is due to the shortage of semiconductor chips.
To tide over the supply chain impact and increase in input costs, Maruti had announced a 1.9% price hike across most of its products in September. 
Almost all companies reported a drop in production and sales due to the global chip shortage, not just Maruti, just as these companies were slowly recovering from Covid related supply constraints. Mahindra and Mahindra too will cut down their output by 20-25% due to the semiconductor shortage. This, in turn, will take a toll on the financial performance of the company. 
Why are semiconductor chips in shortage?
A global supply crunch is being countered with a sudden rise in demand post lifting of Covid-19 related restrictions. Let us look at some of the reasons for the global chip shortage:
Supply crunch: These semiconductor chips are not only essential to automobiles but also television sets, personal computers and laptops, smartphones, washing machines and more. There has been an increase in demand for such consumer electronic items around the globe since last year. A shortage in chips is creating a manufacturing hurdle across sectors and a supply chain disruption globally. 
Taiwan angle:  Taiwan is a significant global chip producer. The Taiwan Semiconductor Manufacturing Corporation (TSMC) is the world's largest contract chipmaker. Just to understand how big TSMC is, it holds 56% of the foundry business of manufacturing semiconductors. Companies such as Apple are one of TSMC's customers. 
TSMC has come forward and said that it is doing all it can to increase the chip supply. TSMC is also trying to expand its global footprint, starting with the U.S. Taiwan was facing a shortage of vaccines in the early period of 2021 that caused logistical issues and hurdles in manufacturing chips. While TSMC is ramping up production, it also called for Malaysia's help to address the global problem.
Malaysian angle: Global companies looked to Malaysia semiconductor chips. The country provides services including auto-chip packaging and testing that Taiwanese firms and other sectors mostly depend on. 
Recently, Mayalsyia had shut down all its factories due to their country's pandemic situation. This could also be one of the reasons for supply chain constraints leading to a global shortage. Some reports suggest that 80% of the production in Malaysia has already been restored as of December last year.
Why is Malayasia important?
Malaysia houses some of the major semiconductor manufacturers including Europe's STMicroelectronics and Infineon. The country is also home to some global car manufacturers including Toyota Motor Corp and Ford Motor. Malaysia is responsible for 13% of the packaging and testing of global chips. Around 7% of the worldwide semiconductor trade crosses Malaysia. 
Why can't India manufacture semiconductor chips?
If you are wondering why can't we manufacture these chips ourselves to combat domestic supply shortage, the reason is that semiconductor chip manufacturing requires a large investment that India is yet to venture into. While recently the Government has cleared some production linked incentive (PLI) schemes for manufacturing, it will take time before PLI initiatives show significant results, particularly in manufacturing semiconductors. It will also be difficult to compete with neighbouring countries like Malaysia, Taiwan, China and Vietnam who have been major global players in the industry for decades. This means, the cost-efficiency with these makers will be much better. 
Impact on automakers
The chip shortage has had more impact on the passenger vehicle space. Maruti, being a key player in the PV segment in the market, faced a 34% drop in PV sales to 86,000 units in September. Its overall sales fell almost 46% in September from the same period last year
Considering the severity of the slowdown in production, the shares tumbled. Between July and August this year, Maruti's fell nearly 10%. However, the share prices have recovered since then. This is because, while the chip shortage could disrupt the supply chain, it is expected to last only for a short period. For the long-term, many industries and market experts believe that the pent-up demand and festive season could drive the sales for auto-makers in the country across segments – commercial vehicles (CV) tractors, two-wheelers (2W), and passenger vehicles (PV).