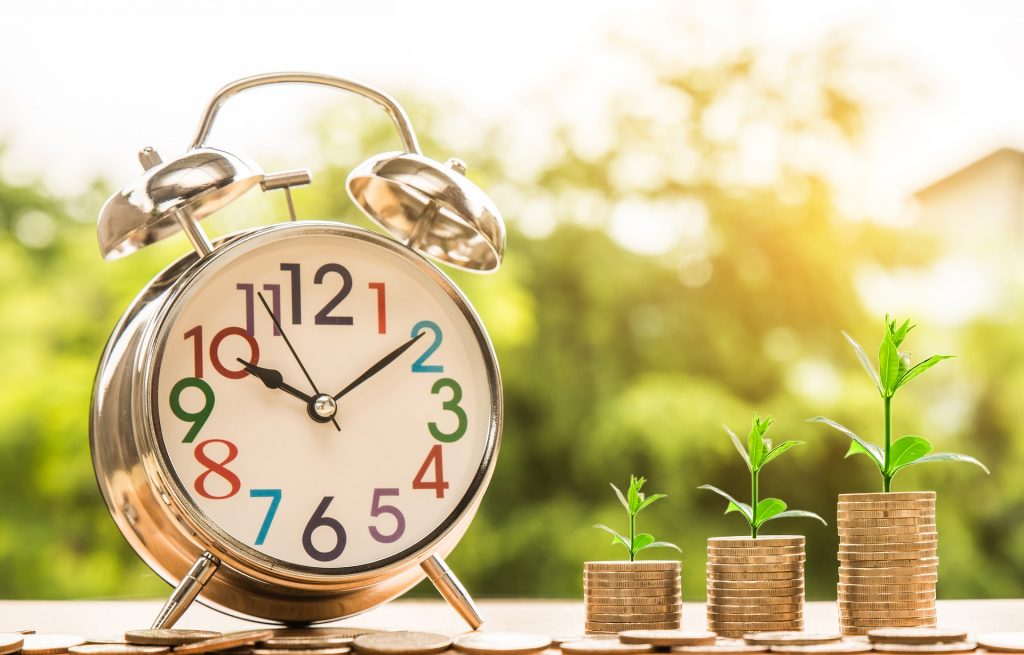 Mahindra Unnati Emerging Business Yojna is a new fund launched by Mahindra Mutual Fund. Know all the details you need to know about this fund.
Mahindra Unnati Emerging Business Yojna:  Quick Facts
| | |
| --- | --- |
| NFO Name | Mahindra Unnati Emerging Business Yojana |
| NFO Launch Date | January 8, 2018 |
| Last Date for Application | January 22, 2018 |
| Nature | Open-ended equity oriented scheme |
| Minimum Investment Amount | ₹1,000 and in multiples of ₹1 thereafter |
| New Fund Offer price | ₹10 per unit |
| Minimum Target Amount | ₹10 Crores |
| Fund manager | Ratish Varier |
How to Invest in Mahindra Unnati Emerging Business Yojana?
If you want to invest in Mahindra Unnati Emerging Business Yojana NFO, you have to follow the steps below-
Log in to your Groww account. If you are a new user, sign up first– it is completely online and takes 2-3 working days.
Decide the amount you would like to invest in this NFO.
Email Groww support on [email protected] with a request or call/Whatsapp on 9108800604.
Investment Objective: Mahindra Unnati Emerging Business Yojana
The investment objective of the Scheme is to seek to generate long-term capital appreciation & provide long-term growth opportunities by investing in a portfolio constituted of equity & equity related securities and derivatives predominantly in mid-cap companies.
The scheme shall mainly invest the funds in equity and equity related instruments, being-
Equity share
Equity-related instruments: Instruments such as bonds, convertible debentures, and convertible preference shares, among others.
Equity derivatives: Instruments such as options, futures, among others.
The scheme will invest a minimum of 65% in equity and equity-related securities of Midcap companies.
The scheme shall have a provision for investing a maximum of 35% in equity and equity-related securities of Non-mid-cap companies and debt and money market securities.
The scheme has also kept an option to invest a maximum of 10% in units issued by REITs and InvITs.
Investment Strategy of Mahindra Unnati NFO
An active style of management shall be followed by the fund manager, utilizing a holistic risk management strategy. Creating an appropriately diversified portfolio of companies with a long-term perspective will be the core focus of the scheme.
The Scheme will follow a bottom-up approach to pick stocks across the sectors.
Stock picking will be based on the industry, macro and long-term potential of the business. The aim of this scheme will be to build an appropriate portfolio to capture the growth opportunities in India.
Identify companies which can grow to become the next leaders in their segment and grow the portfolio with them.
Mahindra Unnati Emerging Business Yojana: Benchmark
The performance of the scheme would be benchmarked against S&P BSE Midcap Index.
S&P BSE Midcap Index tracks the performance of companies with relatively mid-size market capitalization.
As the Fund intention aligns with that of the S&P BSE Midcap Index, it is an appropriate benchmark for the Fund.
Fund Manager
Ratish Varier
He comes with more than 10 years of experience as a Fund manager. He has more than 6 years of experience at Reliance Life Insurance Co. Ltd.
Presently, he has been associated with Mahindra Asset Management Co. Pvt. Ltd. for more than 4 years.
Other mutual fund schemes under his management are Mahindra Mutual Fund Kar Bachat Yojana, Mahindra Mutual Fund Badhat Yojana and equity portion only of Mutual Fund Dhan Sanchay Yojana.
Mr. Varier is an MBA, Finance, and a CPA. He has significant experience in managing Equity portfolios and investors can rest assured that their funds are in safe hands.
Mahindra Unnati Emerging Business Yojana: Scheme Options, Plans, and Details
Each of these 2 abovementioned plans, provide to its investors, 2 plans:
Growth Option: Under this option, no dividends will be declared by the fund.The income earned shall be reinvested into the fund. The same shall be reflected in the NAV of the fund.This option shall be suitable for investors who are not seeking regular payments in the form of dividends and intend to gain long-term capital appreciation only.
Dividend Option: Under this option, the fund will declare dividends under the discretion of the Trustees.On dividend payout, the NAV of the fund will reflect the same in the form of fall in the value of the NAV.
The dividend option, mentioned above, in turn, comes with 2 plans:
Dividend Payout: Under this facility, the dividend declared, if any, shall be paid to the investors. It must be noted that the minimum amount of dividend which shall be paid is ₹500, below which the amount of dividend accrued shall be compulsorily be reinvested, as in a growth option.
Dividend Reinvestment: Under this facility, the dividend payable to unit holders shall be compulsorily reinvested in the dividend option at a price based on the prevailing ex-dividend Net Asset Value per Unit on the record date.On reinvestment of dividends, the number of Units to the credit of Unitholder will increase to the extent of the dividend-reinvested divided by the Applicable NAV.It must be noted that the default plan for investors of this fund is the Growth plan. Also, the default facility under the dividend option is Dividend reinvestment.This is in line with the fund objective of capital creation over the long term.
Details:
There is No Entry Load for this particular scheme. Also, Exit Load @1% is payable if units are redeemed before 1 year from the date of allotment.
NFO Risk: Mahindra Emerging Business
The scheme falls into the moderately high-risk category as per the company scheme information document indicating that the principal invested by the investors will be at moderately high risk.
Some of the risks associated with the fund are reinvestment risk, prepayment risk, credit risk, country risk etc. The NAV of the Scheme may be affected, inter alia, by changes in the market conditions, interest rates, trading volumes, settlement periods and transfer procedures.
The NAV may also be subjected to risk associated with investment in derivatives, foreign securities or script lending as may be permissible by the Scheme Information Document.
Happy investing!
Disclaimer: the views expressed here are those of the author. Mutual funds are subject to market risks. Please read the offer document before investing.
Investment in securities market are subject to market risks, read all the related documents carefully before investing. Please read the Risk Disclosure documents carefully before investing in Equity Shares, Derivatives, Mutual fund, and/or other instruments traded on the Stock Exchanges. As investments are subject to market risks and price fluctuation risk, there is no assurance or guarantee that the investment objectives shall be achieved. NBT do not guarantee any assured returns on any investments. Past performance of securities/instruments is not indicative of their future performance.