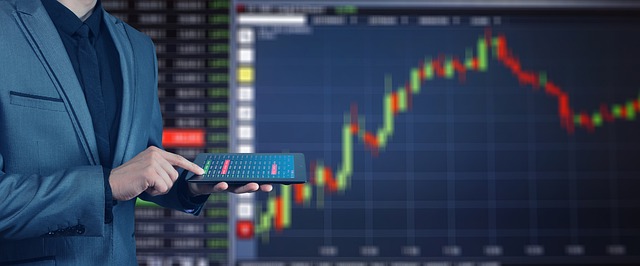 When we talk of Indian stock exchanges, most of the investing population have heard of only two stock exchanges in India – Bombay stock exchange (BSE) and National stock exchange (NSE).  
However, the list of Indian stock exchanges is bigger than just two names.
In this article, I am going to highlight the major stock exchanges in India which are registered with the Securities and exchange board of India (SEBI) and are currently active. 
List of Indian Stock Exchanges
A stock exchange is a place or platform which hosts a market where buyers and sellers come together to trade stocks during specific hours of business days.
Here is the list of major stock exchanges in India:
1. Bombay Stock Exchange (BSE)
BSE is an Indian stock exchange located at Dalal Street, Mumbai and operates with a vision of to "Emerge as the premier Indian stock exchange with best-in-class global practice in technology, products innovation, and customer service."
It is one of the two principal large stock exchanges of India and was founded by Mr. Premchand Roychand, famously known as the Cotton King, the Bullion King or the Big Bull.
He was one of the most influential Indian businessmen of the 19th century and made a fortune in the stock-broking business.
Established in 1875, BSE is the oldest and first stock exchange of Asia and was formerly known by the name of –The Native Share & Stock Brokers Association.
But the story of BSE starts back in the 1850s when 22 stockbrokers would gather under banyan trees in front of Mumbai's Town Hall. Location of these meetings changed multiple times to accommodate an increasing number of brokers.
The group eventually moved to Dalal Street in the year 1874.
In the year 1986, Sensex was introduced, as the first equity index to provide a base for identifying the top 30 trading companies of the exchange, in more than 10 sectors.
Apart from Sensex, other important indices of BSE are BSE 100, BSE 200, BSE 500, BSE MIDCAP, BSE SMLCAP, BSE PSU, BSE Auto, BSE Pharma, BSE FMCG, BSE Metal, etc.
As of April 2018, BSE has an overall market capitalization of over $4.9 trillion, which makes it the 10th largest stock exchange marketplace in the world.
It also offers varied services such as market data services, risk management, CDSL (Central Depository Services Limited) depository services, etc.
2. National Stock Exchange (NSE)
NSE is the youngest stock exchange of India which came into picture in the year 1992 and operates with a vision, "To continue to be a leader, establish a global presence, and facilitate the financial well-being of people."
Mr. Vikram Limaye is MD & CEO of NSE.
In 1992, for the very first time in India, NSE introduced the advanced electronic trading system which removed the paper-based settlement system from trading and offered an easy trading facility.
One year later, in the year 1993, NSE was set up as a tax paying company, which later on registered itself as a Stock Exchange under the Securities Contract Regulation Act.
In the year 1995, National Securities Depository Limited (NSDL) was formed to provide depository services to the investors.
NSDL allows investors and traders to securely hold and transfer their stocks electronically along with this, it also allows investors to hold and trade in as few as one share or one bond.
Nifty 50 the popular benchmark index in the Indian stock market, was introduced by NSE in the same year. Nifty lists out top 50 companies which traded on the NSE stock exchange market.
3. Calcutta Stock Exchange (CSE)
CSE is a regional stock exchange (RSE) located at the Lyons Range, Kolkata and is the second oldest stock exchange in South East Asia.
Incorporated in 1908, CSE is the second largest Stock Exchange in India.
In the year 1980, it was granted permanent recognition by the Government of India under the relevant provisions of the Securities Contracts (Regulation) Act, 1956.

While nearly 20 regional stock exchanges have voluntarily exited in the face of SEBI's stringent regulations against RSEs, CSE continues to fight a lone battle.
4. Metropolitan Stock Exchange (MSE)
MSE was recognized by SEBI on 16 September 2008 and is valid till 15 September 2019.
MSE offers a hi-tech platform to trade in the capital market, futures & options, currency derivatives, and debt market segments of the Indian market.
It was recognized by SEBI on 16th September 2008 and is valid till 15th September 2019.
Shareholders of MSE include Indian public sector banks, private sector banks, investors and domestic financial institutions which are subjected to CAG Audit.
It has come out with a "Manifesto of Change", which is a roadmap of what the stock exchange intends to achieve in terms of driving market development and inclusive growth over the next 10 years.
5. India International Exchange (India INX)
Opened in January 2017, India INX is India's first international stock exchange.
It is a wholly owned subsidiary of the Bombay Stock Exchange (BSE) and is located at the International Financial Services Centre (IFSC), GIFT City in Gujarat.
It is claimed to be the world's most advanced technological platform with a turn-around time of 4 microseconds which operates 22 hours a day and six days a week.
Because of these timings, international investors and Non-Resident Indians (NRIs) can trade from anywhere across the globe at their preferred timings.
Also, India INX launched Global Securities Market, India's first international primary market platform that connects global investors with Indian and foreign issuers.
6. NSE IFSC Ltd.
NSE IFSC Limited (NSE International Exchange) incorporated on 29th November 2016, is a wholly owned subsidiary of the National Stock Exchange (NSE) and is located at the International Financial Services Centre (IFSC), GIFT City in Gujarat.
NSE IFSC Limited has been launched to grow the financial market as well as expected to bring capital into India.
It is permitted to offer trading in securities in any currency other than the Indian rupee.
NSE IFSC Limited conducts 16 hours of daily trading, which it intends to gradually expand in line with market feedback. Currently, there are two trading sessions, the first between 8 am and 5 pm and the second between 5.30 pm and 11.30 pm.
Former Stock Exchanges
There are 23 stock exchanges in India. Among them, two are national level stock exchanges namely BSE and NSE. The rest 21 are Regional Stock Exchanges (RSEs).
Due to stringent norms introduced by SEBI, 20 RSEs in the country opted to exit the business.
Here is a list:
| | | |
| --- | --- | --- |
| S.No | Former Stock Exchanges | Closed in |
| 1 | Ahmedabad Stock Exchange | 2018 |
| 2 | Delhi Stock Exchange | 2017 |
| 3 | Guwahati/Gauhati Stock Exchange | 2015 |
| 4 | Jaipur Stock Exchange | 2015 |
| 5 | Madhya Pradesh Stock Exchange | 2015 |
| 6 | Madras Stock Exchange | 2015 |
| 7 | OTC Exchange of India | 2015 |
| 8 | Pune Stock Exchange | 2015 |
| 9 | UP Stock Exchange | 2015 |
| 10 | Vadodara Stock Exchange | 2015 |
| 11 | Bangalore Stock Exchange | 2014 |
| 12 | Cochin Stock Exchange | 2014 |
| 13 | Inter-connected Stock Exchange of India | 2014 |
| 14 | Ludhiana Stock Exchange | 2014 |
| 15 | Bhubaneshwar Stock Exchange | 2005 |
| 16 | Coimbatore Stock Exchange | 2009 |
| 17 | Hyderabad Stock Exchange | 2007 |
| 18 | Magadh Stock Exchange | 2007 |
| 19 | Mangalore Stock Exchange | 2004 |
| 20 | Trivandrum Stock Exchange | 2010 |
Which Stock Exchange should investors/traders transact in India?
It totally depends on the companies where one is looking to invest in.
Some companies may have their shares listed on BSE and not on NSE. For those companies, there is no choice of stock exchange requirement.
However, if any company's share is listed on more than one exchange, it depends on the investor's choice.
BSE and NSE are the most popular stock exchanges in India as they operate at a national level.
The Bottom Line
Stock exchanges are one of the most important constituents of capital market in any country.
Currently, only a few percentage of the Indian household saving invests in the domestic stock market, but with GDP growing more than 7% annually and a stable financial market ahead, it is estimated that more Indians will start investing.
Happy Investing!
Disclaimer: The views expressed in this post are that of the author and not those of Groww