In today's' world where innovation has taken center stage in nearly every walk of life, financial services are one sector that is not left behind.
These days you get an insurance policy for everything right from your life to the house to health to auto and even loans. While having options in life is always a good thing, but these may sometimes lead to confusion among people.
In this blog, we seek to discuss everything you need to know about liability insurance.
What is Liability Insurance?
In simple words, it is an insurance policy that protects you against any form of liability that may arise due to numerous events such as lawsuits filed against the person, bankruptcy and the likes.
The primary goal of the policy is to prevent the policyholder to make any out of pocket expenses when he/she is responsible for causing any damage.
What is Third-Party Liability Insurance?
Third-party liability insurance coverage pays for the damage/losses or injuries that may arise on another part due to the action of the policyholder.
For example, Assume person A and person B (policyholder) entered into a and license agreement. Person B is the tenant in A's property.
Due to the mishandling of B, the premise of A faced water leakage or any other issue, then, in such circumstances, a person is considered as the Third party.
If the insurance policy provides for the well being of person A, it is known as third-party insurance.
Remember, you, the policyholder, is the first party. The insurance company is the second party, and the person who suffered the loss (person A in above example) is the third party.
Types of liability Insurance
Liability insurance can be divided into two broad categories-
Personal liability coverage, and
Commercial liability coverage
Personal Liability Coverage
As the name suggests this policy covers the liability that may arise due to the individual act. It is typically included in the general insurance policies viz. auto, home or rental insurance policies.
Thus, if due to your action, someone is injured or someone experiences property damage, vehicle damage, etc. the insurance policy pays for it.
Commercial Liability Coverage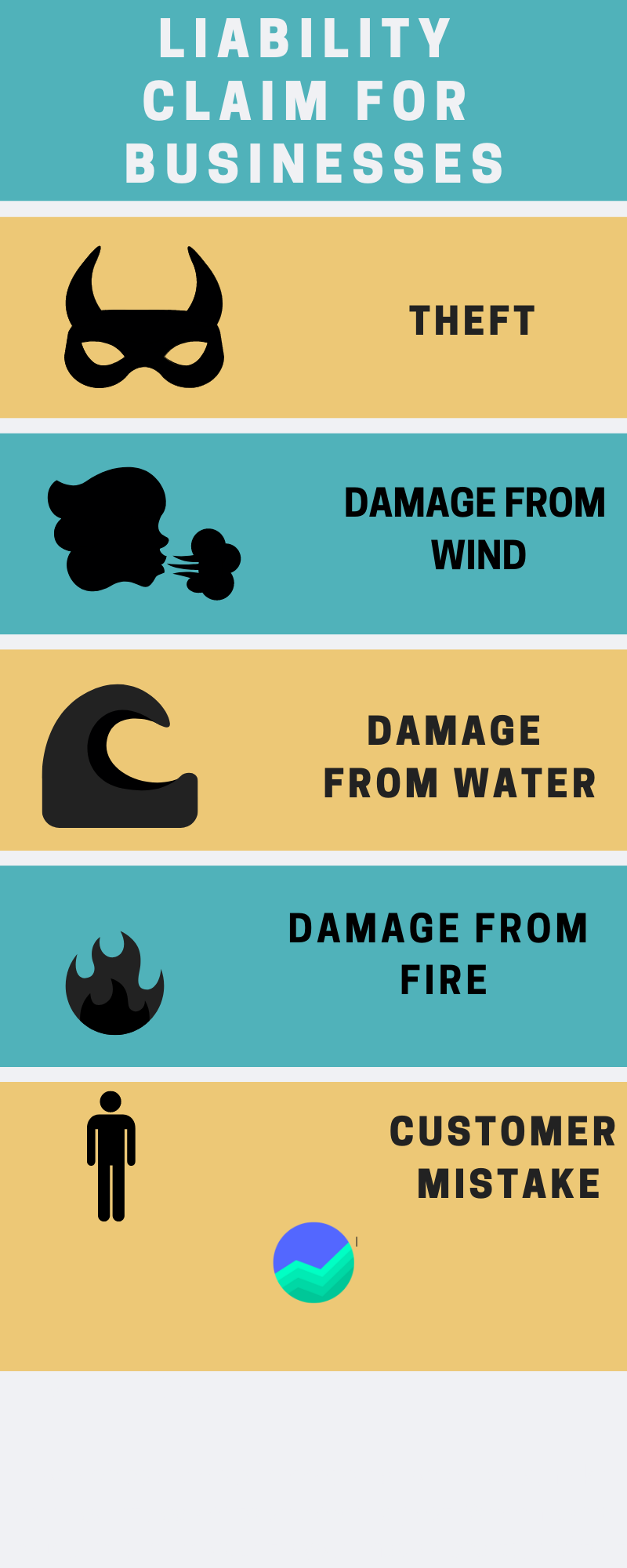 There are different types of commercial liability coverage. Some of them are shown below –
1.General Liability Insurance
This is the most basic coverage available to businesses and seeks to protect them against lawsuits while helping them pay for the damages or injuries to third parties.
2. Product Liability Insurance
This policy is typically for the manufacturer of goods. The policy seeks to protect the business if their product causes any damage to property or life or cause any injury.
3.Professional Liability Insurance
Also known as malpractice insurance, these policies are used by professionals such as lawyers, doctors, consultants. This policy protects them from any financial loss if their services or advice leads to injury or damage.
4.Cyber Liability
One of the increasingly used protection is against Cyber liability. It protects businesses from any damage due to the theft of data from their website or server.
How to get the Liability Insurance Certificate?
Commercial liability insurance holders get a certificate that is considered as a proof of insurance for your automobiles. For other liability insurance certificate, you will have to request it with your insurer.
Generally, these documents come handy in professions where a company is required to bit for tender or apply for winning a contract.
Is Liability Insurance Mandatory for an individual?
Well, if you drive a car, own a house or have rented an apartment or you run your own business, you would surely need liability insurance.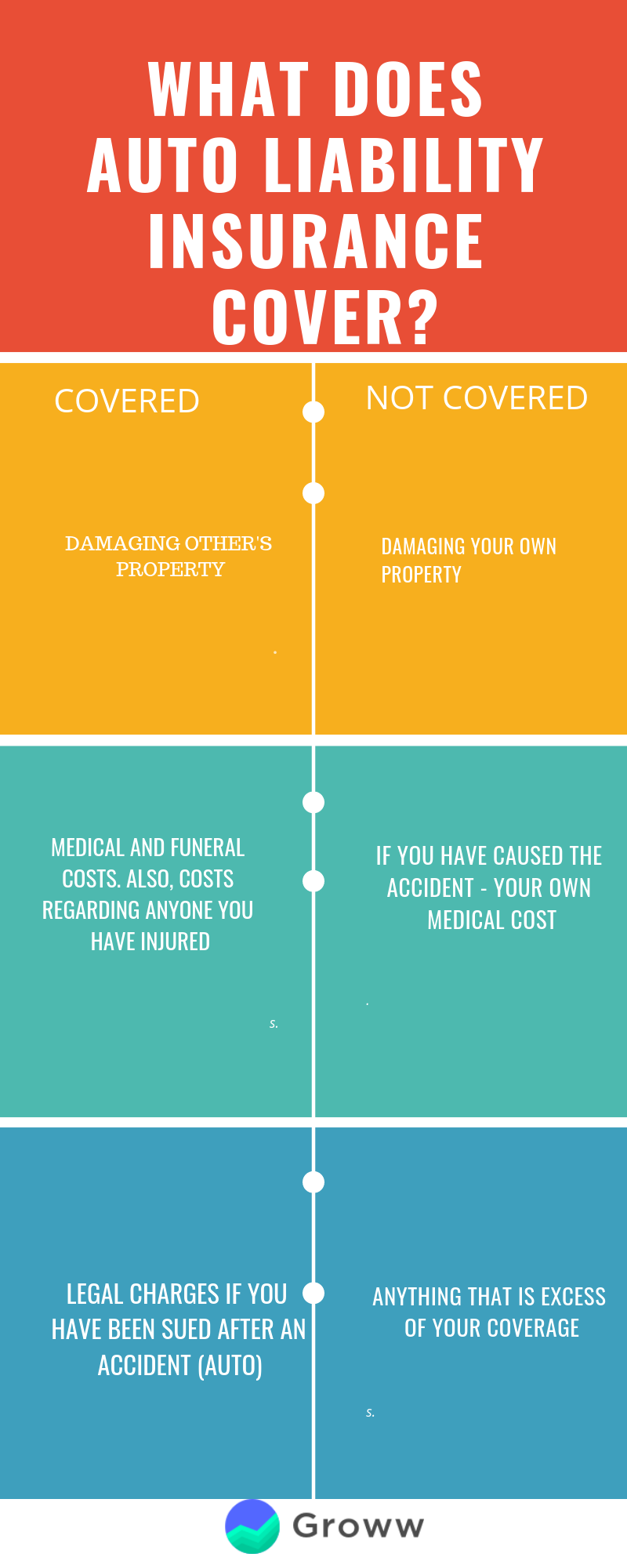 Here the question should not be about the requirement of the liability insurance, but it should be what limit should the liability insurance offer? Talking of the liability limits, remember you are free to choose the liability limits on your insurance policies.
Remember, these limits cap the amount of liability your insurance provider will pay should there be a need to file a claim. Thus, choose the limit wisely after proper due diligence and planning.
Examples of Liability Insurance
Example 1
Assume you have rented a property someone (named X). Think of a situation where your tenant is injured in your property.
In this case, he/she may demand a claim from you. In such a situation, instead of paying from your pocket you knock the door of your insurance provider who pays for the liability when you file a claim.
Example 2
Let us talk about commercial liability, assume you are running a factory and the asbestos rooftop injured one of the workers. In this case, you need to use general liability insurance to pay for the expenses that are incurred for your worker's well being.
Wrapping it Up
Thus, to conclude, we feel you should take a step back while working on your financial plan and consider on the liability insurance that you would need for different purpose.
Having liability insurance always helps you prevent from any unwanted liability that may arise due to your action to you or any other party.
Disclaimer: The views expressed in this post are that of the author and not those of Groww