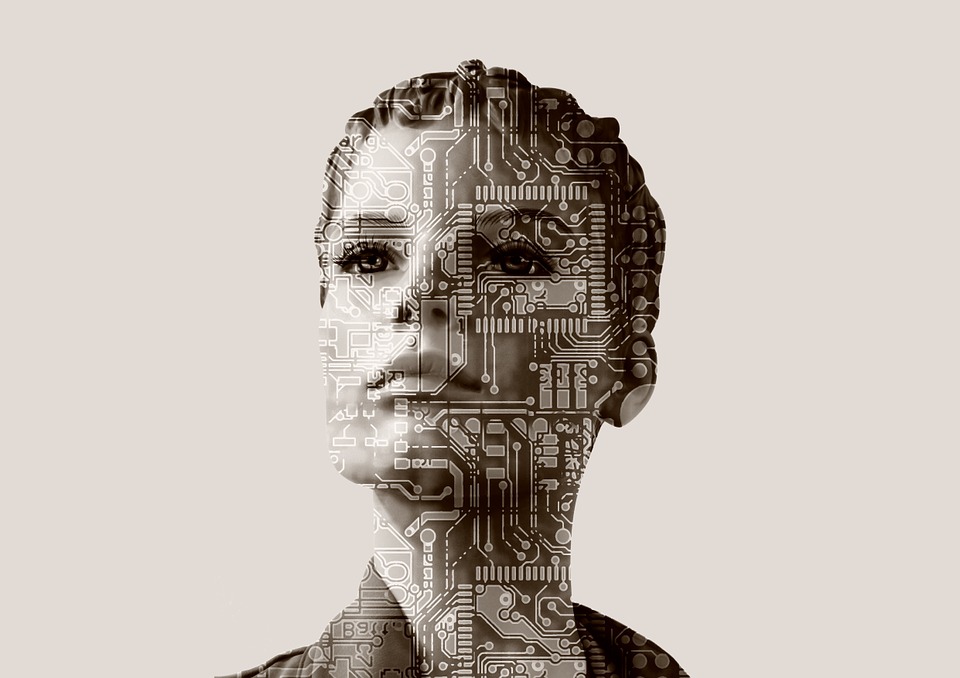 To learn to invest in mutual funds, there are two approaches. They are:
Reading. Read as much as you possibly can. (This is theory).
Start real investing. Learn from mistakes and successes. Apply learnings from your readings. (This is practice).
Reading
There are various kinds of reading:
Reading Books
Books help us learn from the experience of others. I hardly know any investor who does not read. Charlie Munger – a long-time partner of Warren Buffet agrees with me:
In my whole life, I have known no wise people who didn't read all the time – none, zero.
There are 100s of books available on investing. A lot of them are junk. Some of them are power packed with learning and are worth reading multiple times. Here are some good books you can get started with.

The Intelligent Investor, written by Benjamin Graham – the father of value investing and guru of Warren Buffet – is the best book to get started with.
The list of books does not end here. For more books, you can check out our bookshelf on Goodreads.
Groww's Bookshelf:
Reading on The Web
To learn to invest in mutual funds, books are not the only source of knowledge. Some of the resources on the web are just fantastic. However, the internet is also filled with a lot of junk. You need to be careful to start with the right links.
Here are some good investing blogs (International):
The Reformed Broker: Josh Brown shares his market insights
A Wealth of Common Sense: Ben Carlson explains complex investment stuff in a simple way
Financial Samurai: Sam Dogen writes about investing and personal finance
Retire by 40: Jow Udo writes about his goal of retiring at 40 (now who does not want that?)
Here are some good investing blogs (Indian):
SubraMoney: PV Subramanyam writes about financial planning, mutual funds, life insurance and anything related to finance
Safal Niveshak: Vishal Khandelwal and Anshul Khare writes about value investing
ReLakhs: Shrikanth writes about various personal finance topics
Alpha Ideas: Alpha Ideas curates good investment articles and also throws light on holdings of renowned investors
Our editorial team collects resources around the web every week and post on our blog.
Reading Mutual Funds SID
Most of the information we read on the internet is second-hand information, be it mutual fund review or company research report. To learn to invest in mutual funds, it is very important to go to the primary source of information.
Mutual fund Scheme Information Document (SID) contains all the details related to a mutual fund. It is very important to understand what it means.
Here are some fine points that one must be capable enough to understand.
What is investment objective of the scheme?
How will the scheme allocate its assets?
What are the investment strategies of the scheme?
How will the scheme benchmark its performance?
Who manages the scheme?
How has the scheme performed?
What is the expense ratio of the scheme?
There are many other parameters to understand. Mutual fund SID is usually a very long document. Almost all the investing websites summarise it in a simpler language for investors like we do (example – web page of Quantum Long Term Equity Fund). For learning purpose, I would strongly recommend reading some SIDs to understand all aspects of mutual funds.
Reading Successful Investors
The most important lessons are learned from people who have seen successes and failures. Many successful investors like Warren Buffett, Peter Lynch and Seth Klarman like to share their learning with others. Here are some resources that you can check out:
Berkshire Hathaway – Annual Letter to Shareholders by Warren Buffett: There is no match to investment wisdom that Buffett provides in his letters
Memos from Howard Marks: Founder of Oaktree Capital and author of The Most Important Things shares many gems in his memos.
Fundoo Professor: Respected Sanjay Bakshi shares his investment insights and case studies
Sometimes you don't even need to read their letters or memos – even the quotes are good enough to learn from them.
Check out this article where I have compiled best quotes from successful investors
Investing
In theory there is no difference between theory and practice. In practice there is.

– Yogi Berra
'Reading without investing' is like the theory without practice. The first section (the theoretical part) was more about general investing. In this section, we will get into more practical aspects and nitty gritty of mutual funds. If you need a quick primer on mutual funds, click here: What are mutual funds. Now,
Now, let's start with investing.
Understanding different categories
It is important to understand different types of mutual funds. Broadly speaking, there are 4 types of mutual funds based on the investments done by them.
Equity: invest in equity or stock markets
Debt: invest in bonds issued by the government, banks, and corporates
Hybrid: invest in equity and bonds
Others: invest in gold, real-estate, commodities, etc.
Equity mutual fund can be further classified into 5 types:
LargeCap: Invest in stocks of large company with market cap more than $5B
Small/ MidCap: Invest in stocks of medium/ small companies with market cap less than $5B
MultiCap: Invests in all types of large, medium and small companies
Sector Funds: Invest in specific sector like IT, Pharma, Banking
Others: Invest in themes like Rural, MNC, etc
Tax Saving Mutual Funds (ELSS): Special kind of mutual funds that provide tax advantage under section 80C of IT Act.
Read more on tax saving mutual funds: Top Equity Linked Saving Schemes (ELSS) – Tax Saving Funds
There are different types of Debt mutual funds. You can read more about the debt funds here. Hybrid mutual funds are a mix of debt and equity. Hybrid funds that concentrate more towards equities (equity-oriented) are also called Balanced Funds.
Picking the right category is of paramount importance. Depending on your risk profile and the duration of your goal, pick the right mutual fund category. Use this cheat sheet to get started. Remember to revisit and refine this later.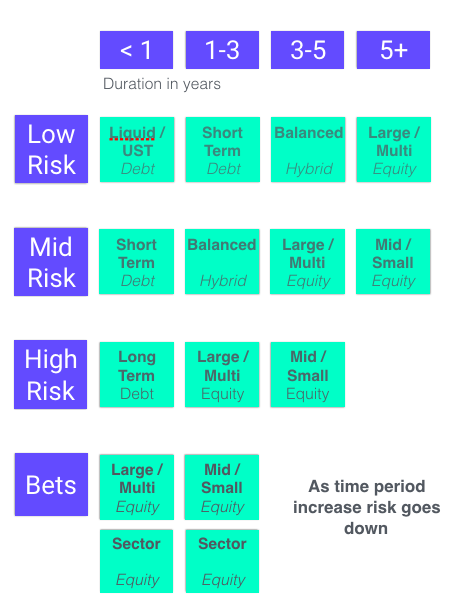 Learning to Pick the Right Funds
We now move to pick the right funds in a category. It is relatively easy to pick the right mutual fund given the number of filters that are available these days. Here are some parameters that I use:
Important Parameters
Returns should be significantly higher than its benchmark and category
Asset under management shouldn't be too low or too high
Age should have enough history to evaluate performance
Expense ratio should not be very high
Track Record of beating the benchmark consistently in recent past
Sharpe Ratio (for equity) should be significantly higher than benchmark
Debt Rating (for debt) should be at least AA
Fund should be true to its category
Use various filters available to chose right mutual funds. You will get better at choosing funds with learnings you get in your investing journey
Investing in a "Learn Portfolio"
Now, comes the step where we actually invest money. To get started quickly, we have created a portfolio with a mix of all broad categories – equity, debt and hybrid funds. We also ensured the minimum investment for your first "learn portfolio" is adequately low. We have selected four funds
ICICI Prudential Flexible Income Plan is Ultra Short Term Debt fund. Ultra Short Term Debt carries low risk. Assignment for you: what is the average duration of debt for this fund? What is the credit rating of debt in this fund?
Birla Sun Life Balanced 95 is equity oriented hybrid fund (debt + equity). Assignment for you: what is the ratio of debt and equity in this fund?
Quantum Long-Term Equity Fund is large cap equity fund. Assignment for you: What is expense ratio for this fund? What is the AUM of this fund?
DSP BlackRock Small and Midcap Fund is the last fund in our portfolio. Assignment for you: what is the average market cap of stocks invested by this fund?
Here are aggregate statistics for your "learn portfolio"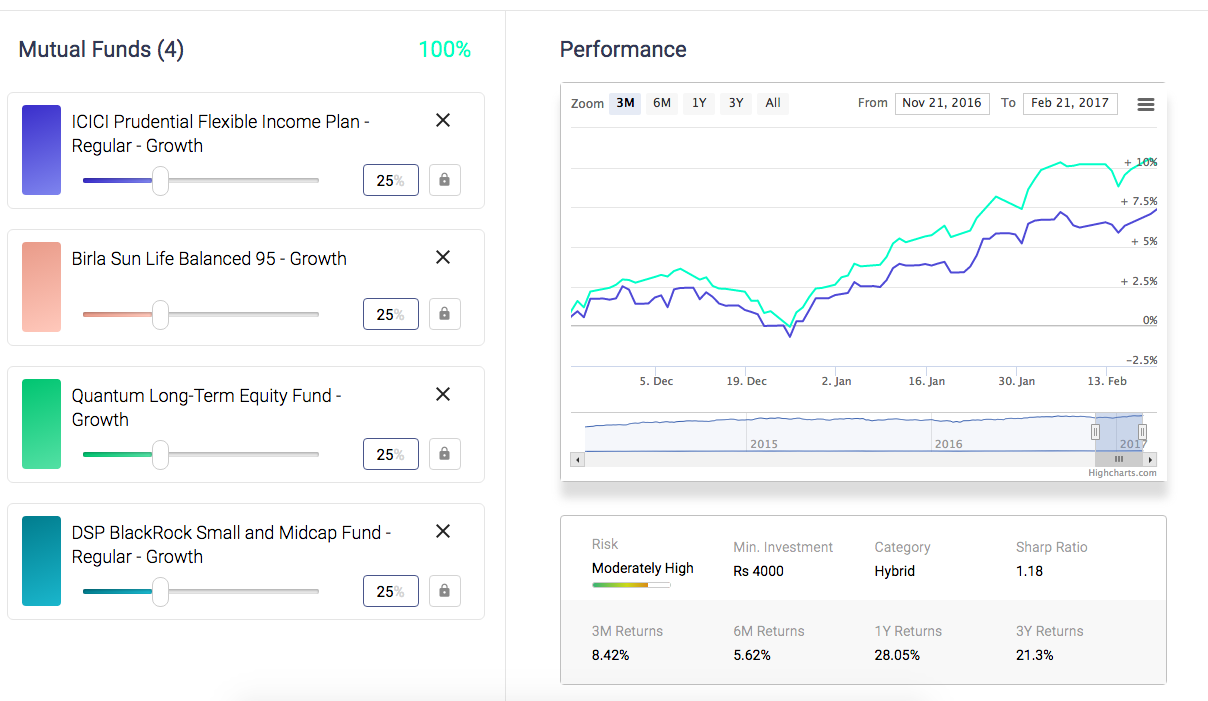 End Note
In this article, I just laid out a process to get started with investing. I am sure there would be other options as well. The key is to keep learning — become a learning machine. I will end this article with a quote from Charlie Munger.
Warren (Buffet) is one of the best learning machines on this earth. The turtles who outrun the hares are learning machines. If you stop learning in this world, the world rushes right by you.